Is Kanye West Really Planning To Run For President In 2024?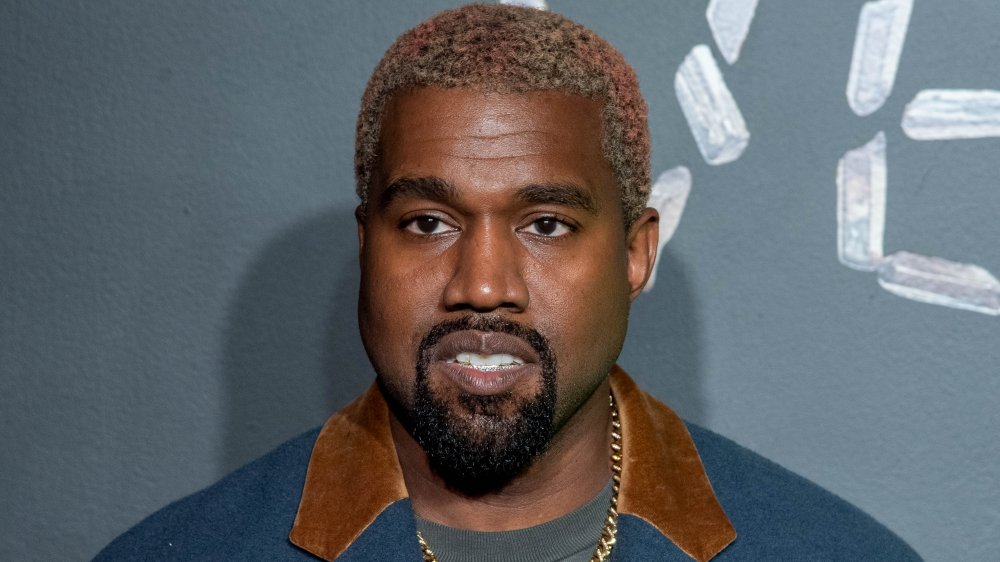 Roy Rochlin/Getty Images
Kanye West is a rapper, entrepreneur, fashion designer and — if he has anything to do with it — a future president of the United States. 
West made a surprise appearance at Fast Company's Innovation Festival on Nov. 7, 2019, where he shared his presidential aspirations. "When I run for president in 2024, we're gonna definitely..." The rapper stopped talking when the audience broke into laughter. An unfazed West asked, "What y'all laughing at?" The 42-year-old went on to say that he plans to move his billion-dollar fashion company, Yeezy – which played a role in the fashion trends started by the Kardashians — to North and South America within the next two years. The company's headquarters will be in Cody, Wyo. at West's 9,000 acre ranch. West touched upon the fact that moving Yeezy manufacturing stateside will "create so many jobs" that he plans to walk — not run — for president. No one will ever say that Kanye West lacks confidence. 
We're guessing that West was indirectly pointing out that his ability to create a significant amount of jobs would not only boost the economy, but also help lower the unemployment rate. Unemployment rates can be a pretty hot topic at presidential debates, so maybe West was showing the people he's already got a handle on the problem more than four years out from his presidential bid. 
West can talk the talk, but is he really going to walk the walk? 
We've heard this from Kanye West before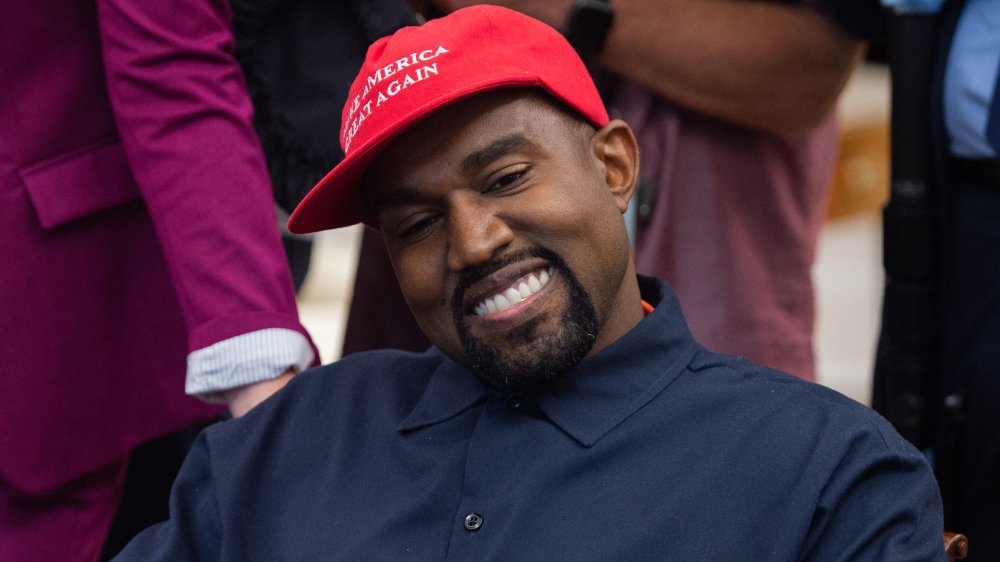 Saul Loeb/Getty Images
This isn't the first time Kanye West has voiced his desire to be the leader of the free world. Back in 2015, West hopped up on the VMAs stage (this time with no beefing Taylor Swift in sight) to tell the world that he planned to run in the 2020 election. "I don't know what I finna lose after this. It don't matter, though; It's not about me. It's about ideas. New ideas. People with ideas. People who believe in truth," the rapper said. "And yes, as you probably could've guessed by this moment, I have decided in 2020 to run for president." 
At the time, Kim Kardashian told Ellen DeGeneres on her popular talk show that West had never discussed his desire to run for president prior to his VMAs rant. However, she said she was in full support of her husband's political aspirations. "I believe he is serious. I know that if he puts his mind to something, he'll do his best," adding, "I think it would be so much fun to be in the White House." Counterpoint, Kim: it might actually suck to be in the White House.
Fast forward to 2019 and, instead of hitting the campaign trail, West is busy promoting his presidential bid five years from now. It's like the 2020 announcement never even happened. Although the rapper probably has the star power to attract a decent amount of support, it remains to be seen if he's willing to put in the time and effort for a full-blown campaign. So while it definitely sounds like he plans to run for president (even John Legend says he's serious about it), there's a good chance that by 2024 West will have set his sights on another endeavor — relegating his candidacy to nothing more than another yet another wild Kanye West rant.