Who Did Jay Cutler Date Before He Married Kristin Cavallari?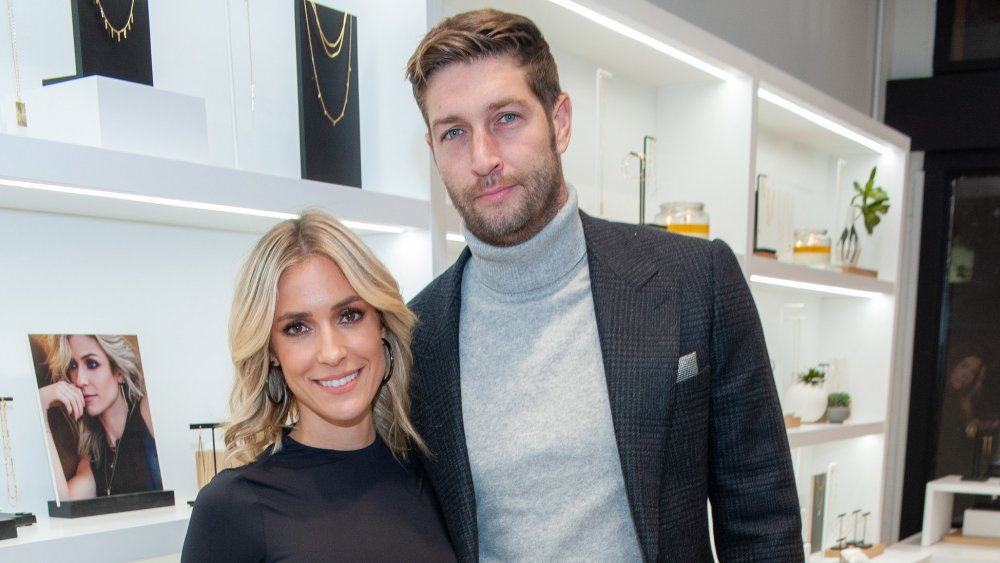 Timothy Hiatt/Getty Images
Former NFL player Jay Cutler started dating Kristin Cavallari, who starred on The Hills and Laguna Beach: The Real Orange County, in 2009. Insider dishes that Cavallari wasn't into Cutler at first, but that the former Bears quarterback grew on her. They quote Cavallari's book, Balancing in Heels, in which she said not long after they met again in 2010, they began a "swift, intense romance." 
The couple got engaged in 2011 after an 8-month courtship and had their first child in 2012 before heading to the altar in 2013. They had another child in 2014 and then added one more to their brood in 2015. 
The public got a sneak peek into the family of four's antics during Very Cavallari, a reality show that premiered on E! in the summer of 2018. 
While Cutler and Cavallari's romance made tabloid headlines for the better part of a decade, you might wonder who the quarterback dated before he finally met the woman he would marry.
Well, as it turns out, that part is a bit of a mystery. Despite being a professional football player, Cutler was still an intensely private person before being thrust into the spotlight when he started dating Cavallari. Here's a peek at who he was linked to before he found the love of his life. 
Jay Cutler has been linked to Julia Allison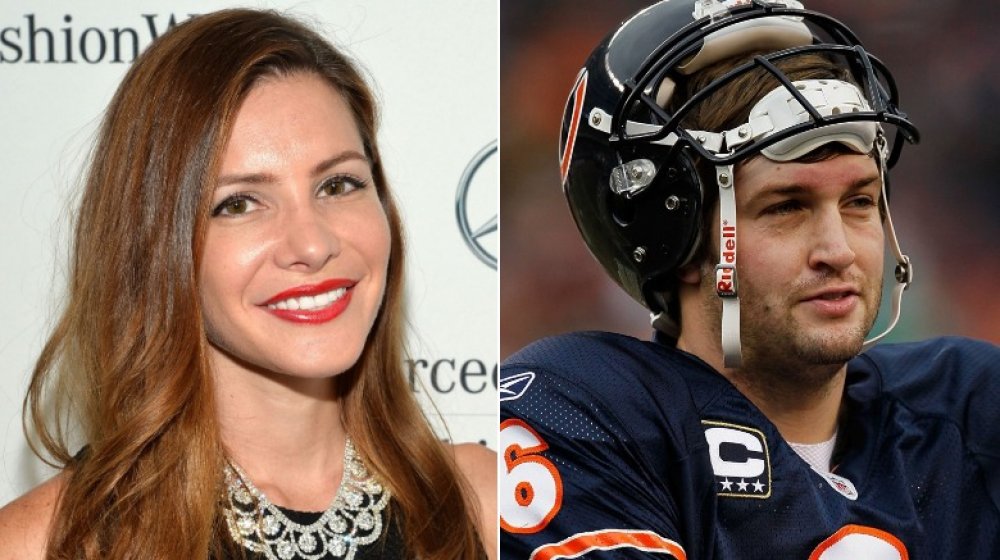 Mike Coppola, Jonathan Daniel/Getty Images
Jay Cutler had a reputation as a bit of a party boy before he met and fell in love with Kristin Cavallari. There are still photos circulating online of Cutler having a drink or three at one of the clubs he used to frequent back in the Windy City. His reputation earned him the nickname Drunk Jay, who still shows up after Cutler has had a few too many. 
 In April of 2009, photos surfaced that sparked speculation tying Cutler to another reality TV star, Julia Allison. Allison, who starred in Bravo's Miss Advanced, was spotted chatting Cutler up at Hub 51, an exclusive spot in Cutler's home base of Chicago. 
According to Deadspin, Allison Tweeted about Cutler, which led to the pair dancing and ignited a firestorm of gossip about the encounter. Allison told Deadspin that she did not hook up with Cutler, but that didn't stop the gossip mill from running wild. 
It's been more than a decade since Cutler was linked with Allison. His clubbing ways might have changed, but that certainly hasn't stopped him from drinking at home with Cavallari.
Jay Cutler still struggles with his partying ways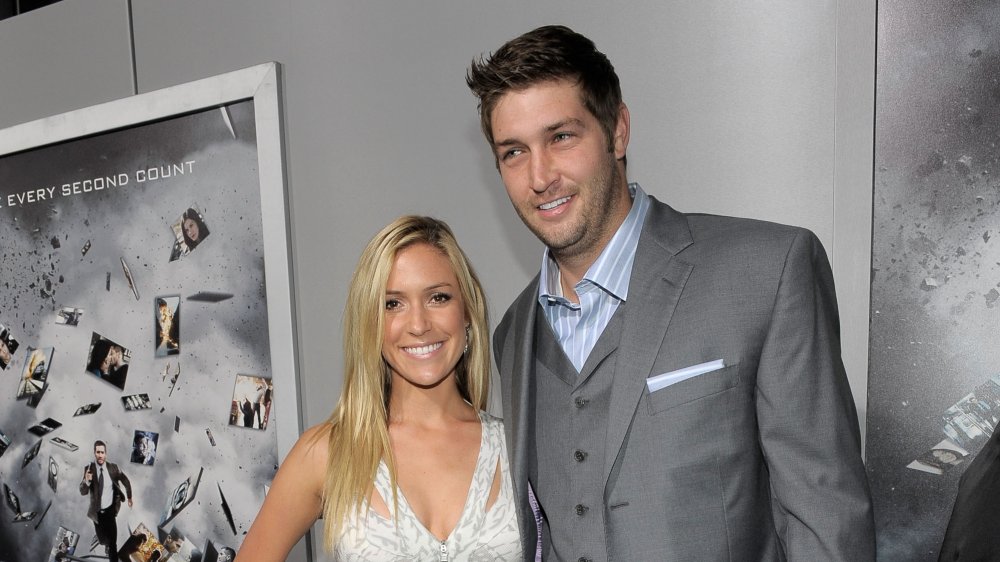 Charley Gallay/Getty Images
It seems like Jay Cutler laid pretty low in the dating scene before he shot further into stardom by dating Kristin Cavallari. Marriage may have settled him down a little bit, but it hasn't entirely stopped his drinking, as was evidenced on an episode of Very Cavallari from April, 2019. 
In the episode, Cavallari hosts a dinner party and gets fed up with Cutler after he gets visibly drunk on wine. 
Cavallari first gets annoyed with Cutler as he slurs his speech and jokes about being the "big spoon" and cuddling with another male guest at the party. 
The conversation gets more awkward as the topic turns to Cutler and Cavallari's finances. "We don't have a big dining room table like this at our new place," Cavallari says, which prompts a guest to ask if money is tight.
"Jay's retired," Cavallari snaps back.
"She's the bread-spender," Cutler slurs, adding, "If Kristin wants to buy something, she buys it."
In a backstage confessional about the night, Cavallari recounts that everyone noticed "Jay's mood" and that it was "kind of embarrassing." 
The scene ends with Cutler getting up from the table to go to bed, but not before grabbing his glass of wine and taking it with him.
Whether or not the show's drama is a sign of actual marital strife between the two is up for debate — but it goes without saying that there's a chance their reality show bickering might actually be pretty fake. Either way: folks are watching.