What Will Happen When Alex Trebek Leaves Jeopardy! For Good?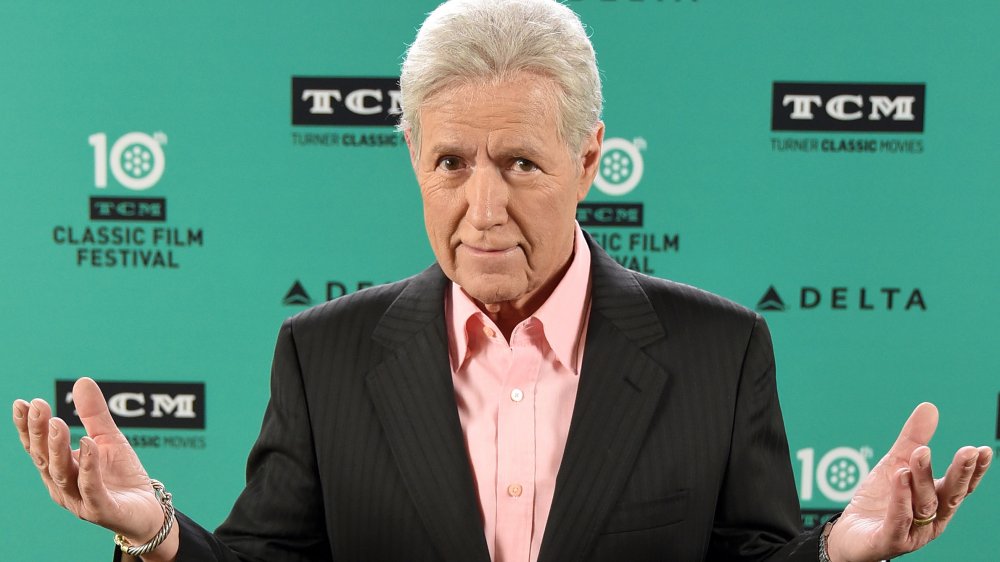 Presley Ann/Getty Images
On March 6, 2019, Alex Trebek shared his cancer diagnosis with the world. In a YouTube video titled, "A Message From Alex Trebek," the iconic game show host revealed that he had been diagnosed with stage 4 pancreatic cancer. While, at the time, Trebek assured fans that he wouldn't be stepping away from the show anytime soon, in October 2019 he shared a grim update with fans. "There are weaknesses I feel in my body but I can always suck it up when it comes to tape the show," Trebek told anchor Lisa Laflamme on CTV's W5. However, he added that his chemotherapy treatments were beginning to affect his ability to host Jeopardy!. "I will keep doing it as long as my skills do not diminish, and they have started to diminish." 
Trebek told USA Today that, these days, he's having to work harder than ever before, but he's okay with it because the show gives him the adrenaline boost he needs. However, despite his willingness to forge ahead, Trebek's time on Jeopardy! will be coming to an end in a few years as his contract expires in 2022. Only time will tell if the legendary host leaves early of his own accord or sets his sights on 2022. Regardless, Trebek's impending departure raises a question that even Ken Jennings and James Holzhauer probably couldn't answer: What will happen when Alex Trebek signs off for the last time? 
The show must go on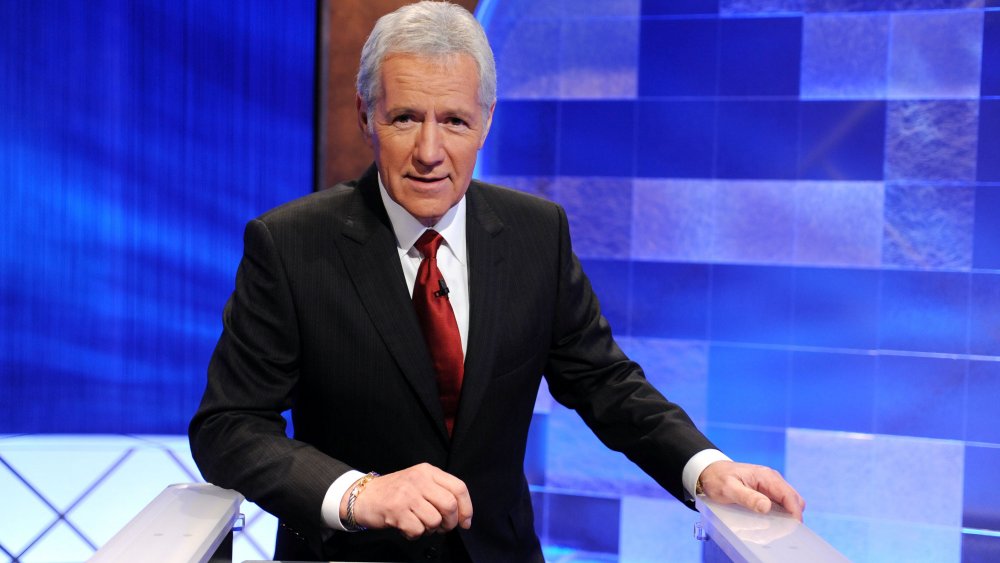 Amanda Edwards/Getty Images
Alex Trebek's predecessor, Art Fleming, hosted Jeopardy! for more than a decade from its inception in 1964 until 1979. However, despite Fleming being the first host, when people think Jeopardy!, Trebek is the host who comes to mind. But even though he and Jeopardy! will forever be intertwined, Trebek knows the show will go on with or without him — and he wouldn't have it any other way. "It's a good show," the iconic host told Vulture. "It should, and will, go on after I'm done." 
It seems like Jeopardy! execs have the exact same stance. Podcast host Rob Shuter revealed on his podcast, Straight Shuter: Naughty But Nice, that sources told him that Trebek's tragic news expedited something that was already in the works. "Alex is 78-years-old, and the show was already talking about a replacement host when he retired. Now with his health scare, that process has been accelerated." 
The source added that regardless of whether Trebek retired early or waited out his contract, the plan was never to end the trivia show's decades-long run. "Jeopardy is still a very successful show and makes millions for the network. There was no way it was just going to end after Alex retired. The idea has always been to 'refresh' the formula, not change it." 
Shuter also shared that the source said the show is on the search for a female host this time around. "Talk about his replacement has always centered around finding a female host and someone of color."
Hopefully, Trebek won't need a replacement for years to come, but the host already has some people in mind who he wouldn't mind passing the torch to.