Here's How Much Money Kim Kardashian's House Is Actually Worth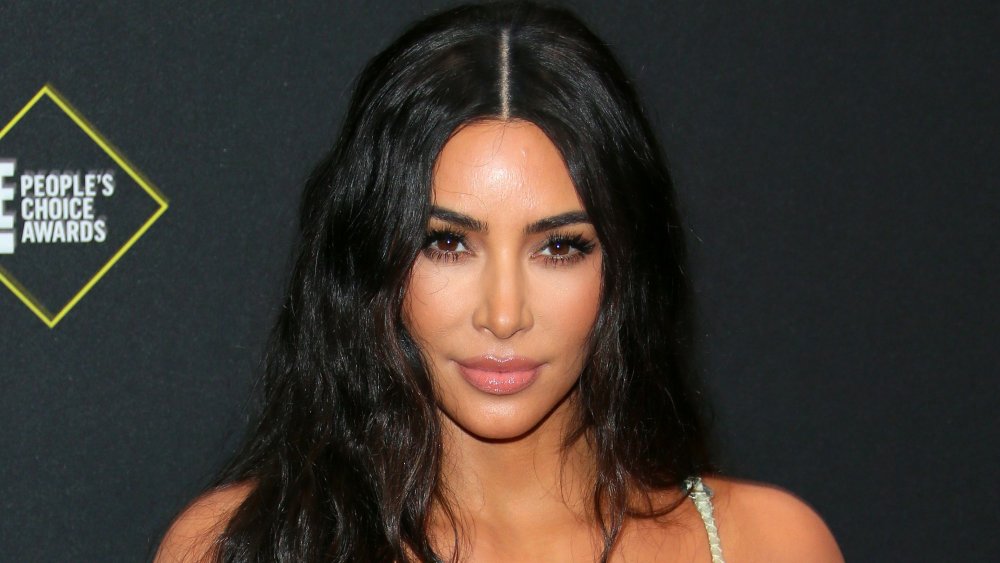 Jean-baptiste Lacroix/Getty Images
Kim Kardashian's empire is so much more than just an accumulation of her reality TV income. The Keeping Up With the Kardashians star is actually a really savvy businesswoman, too. From Kim K's KKW Beauty makeup line to her insanely popular game with Glu Mobile, the brunette beauty has amassed a shocking net worth of $350 million. 
In recent years, Kardashian has also been busy expanding her personal empire with hubby Kanye West and her four children. In addition to her Hidden Hills abode, which Kardashian purchased with West back in 2014, the reality star and rapper recently did something totally unexpected — purchased a ranch. Umm, what? Per TMZ, the Kardashian-Wests bought a $14 million ranch in September 2019 just outside of Cody, Wyo. Complete with 9,000 acres, we're really hoping the rapper's Sunday Service gets a hoedown makeover at least once. 
Rodeos and ranches aside, we're still not over the fact that the A-list family dropped all that money on a piece of property that isn't even where they intend to spend all of their time. Seeing as how her side residence alone came with a $14 million price tag, you'll never believe how much money Kim Kardashian's primary house is actually worth. 
The Hidden Hills estate won't be so hidden anymore
At the end of October 2019, the Kardashian-Wests decided to do something excessive (shocker) — they added even more property to their Hidden Hills estate. According to Variety, the celeb couple added 3,874 square feet to their already sprawling compound (you know, the one without proper bathroom sinks) for $3 million.
Of course, this purchase was on top of their initial $20 million acquisition of the property in 2014. However, why stop there when you can renovate your dream home even more? TMZ revealed that by 2018, the couple put in an extra $20 million for renovations — giving their not-so-humble abode an estimated value of $60 million. As it turned out, a "full music lab" for West and a glorious spa for Kardashian wasn't enough as the pair then dropped a whopping $50,000 on the construction of a massive in-ground pool.
Along with bleeding money for all the renovations, upkeep for their home is a pain, too. In a Forbes profile with West, it was revealed that "the floors are made of a special Belgian plaster; if scuffed, the delicate material can be repaired only by a crew flown in from Europe." Casual. After spending multiple years designing what the Kardashian-Wests now call their "minimal monastery", we can't help but wonder: when are they sending out our invite to the next swanky Kardashian shindig?