The Truth About Sophia Loren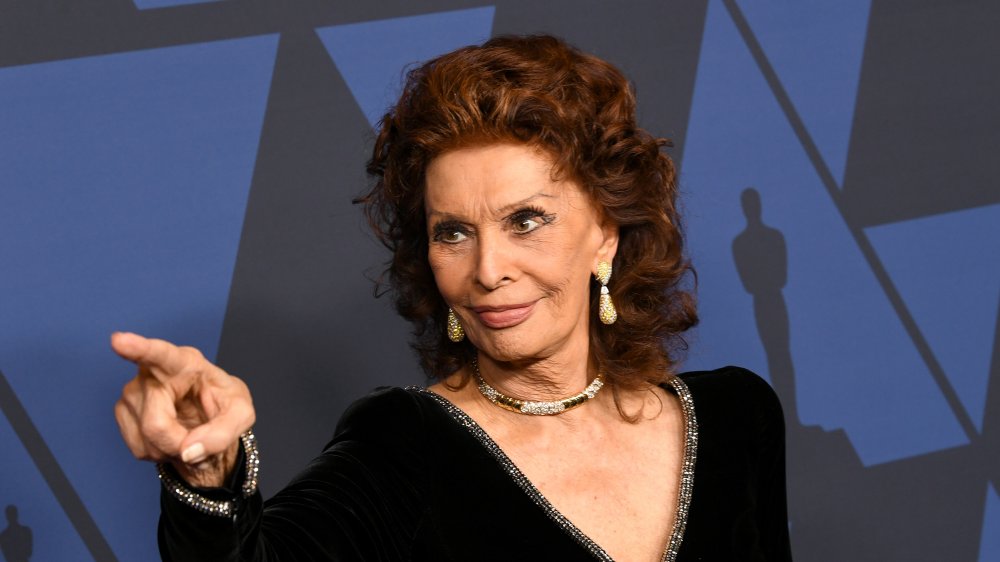 Kevin Winter/Getty Images
At 85, Sophia Loren is still going strong as one of Hollywood's most beautiful and sophisticated actresses. She began her career more than seven decades ago, after winning a beauty contest that got her a train ticket to Rome. Once there, young Sophia made a name for herself acting and modeling under the names Sophia Lazzaro and Sophia Scicolone before moving to Hollywood and coming into her own as Sophia Loren. Loren had her first English-speaking role in 1957 when she starred in The Pride and the Passion, reading the English words phonetically off of cue cards. 
Those humble beginnings led to a career that earned Loren one Academy Award, five Golden Globes, and a Grammy, according to CNN. Sophia Loren may have even been an idol of First Lady Melania Trump, if the claims of Melania's former roommate are to be believed. 
Despite a life led in the spotlight, Loren raised two children, Carlo and Edoardo Ponti, with her husband twice-over, Carlo Ponti Sr. She's also found the time to pen an award-winning cookbook of Italian recipes. Here's a peek into some interesting facts that you may not know about Sophia Loren. 
Sophia Loren has been to jail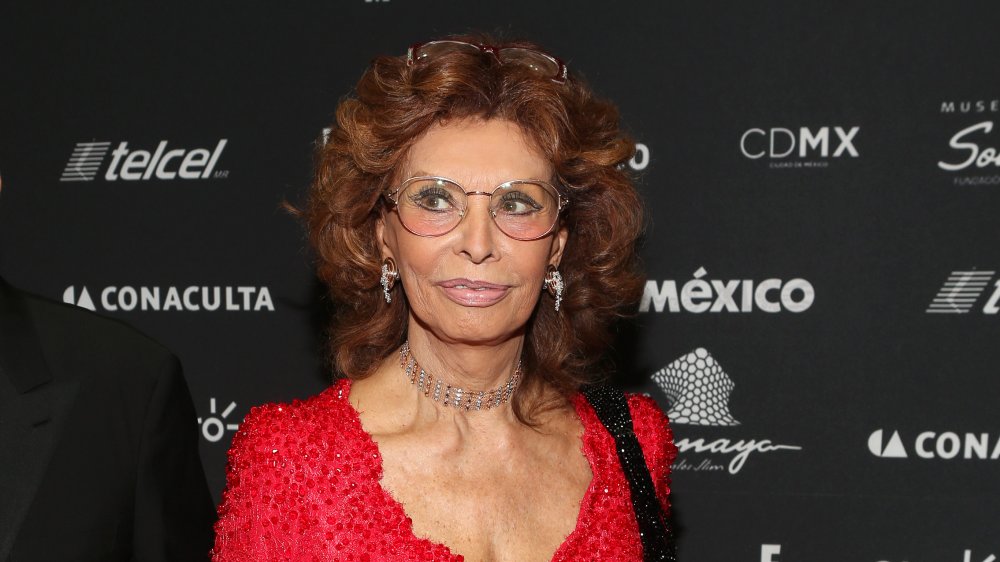 Jesse Grant/Getty Images
Sophia Loren's romance with Carlo Ponti, Sr. spanned two marriages...and it also nearly landed the legendary actress in jail. Loren first married Ponti in 1957, just as her career in the states was taking off. The pair was forced to annul in 1962, as Ponti's divorce from another woman was not recognized, but he and Loren and later remarried in 1966, staying together until Ponti's death in 2007. As it turned out, however, the annulment back in 1962 had led to warrants being issued for both Loren's and Ponti's arrests — and that wouldn't be the actress's last run-in with the law. 
Forbes reports that Loren was arrested in 1982 on charges of income tax evasion that reached back to 1974, and served 17 days in jail — not nearly as much time as some other celebrity jailbirds. Loren had vehemently denied responsibility for the crime, claiming that the charge stemmed from a mistake made by a deceased accountant. In fact, the charges were actually finally dropped in 2013, when the Italian Court of Cassation ruled Loren was not at fault in the long-run. As you're no doubt aware, this isn't the only time someone's suffered the consequences of the strange legal system at work in Italy.
Sophia Loren is a wicked good cook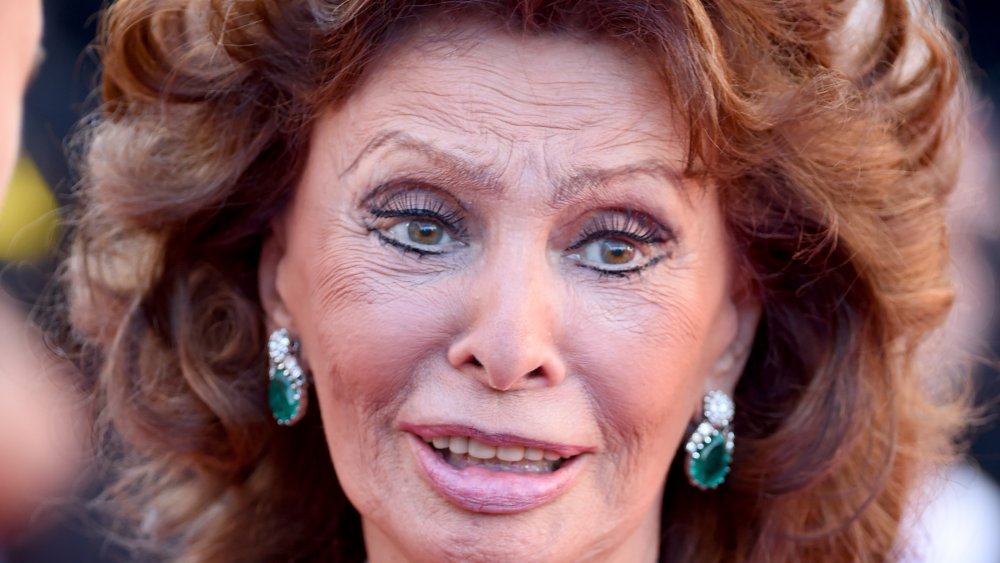 Ian Gavan/Getty Images
Sophia Loren may be best known for her acting talents, but she also knows how to cook a mean Neapolitan pizza. The Italian-born actress is the author of not one, but two cookbooks. She released her first cookbook, In Cucina con Amore, in Italian in 1971, re-releasing it just a year later in English, according to Woman's World. The title translates to In the Kitchen with Love, and features some of Loren's favorite dishes, including the eggplant parmigiana recipe that her mother perfected and Loren says is the best she's ever tried. 
Loren followed up her first cookbook more than 20 years later when she released Recipes and Memories in 1998. This cookbook included some more of Loren's beloved family recipes, along with images and vignettes from her life. 
Loren doesn't just cook Italian food, either — she loves eating it, too. According to Woman's World, Loren once offered an obviously upscale epicurean tip for spaghetti. She said, " "Spaghetti can be eaten most successfully if you inhale it like a vacuum cleaner."