What Courtney Act Has Been Up To Since RuPaul's Drag Race Season 6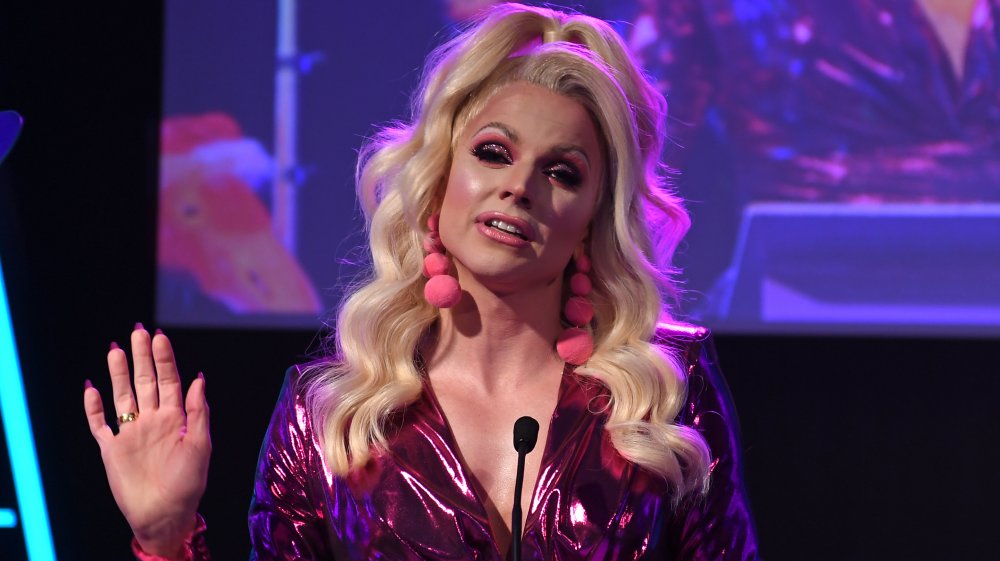 Stuart C. Wilson/Getty Images
Courtney Act stole the show (and a few hearts) on the sixth season of RuPaul's Drag Race. The statuesque, Australian blonde made it into the top three on the hit VH1 show, but didn't end up winning it all. Nevertheless, Act made quite the impression on viewers and even left RuPaul with his jaw hanging open on more than one occasion with her dazzling performances. 
Before catapulting to international fame on RuPaul's Drag Race, Act had appeared on reality TV shows down under. She famously competed on season 1 of Australian Idol. Since appearing on RuPaul's Drag Race in 2013, Act has managed to stay busy, hosting The Bi Life, the UK's first bisexual reality dating show, and co-running Wigs By Vanity, a wig line designed for drag queens. Act has also managed to stay in the spotlight with appearances on Celebrity Big Brother UK and Dancing with the Stars Australia.
Courtney Act won Celebrity Big Brother: UK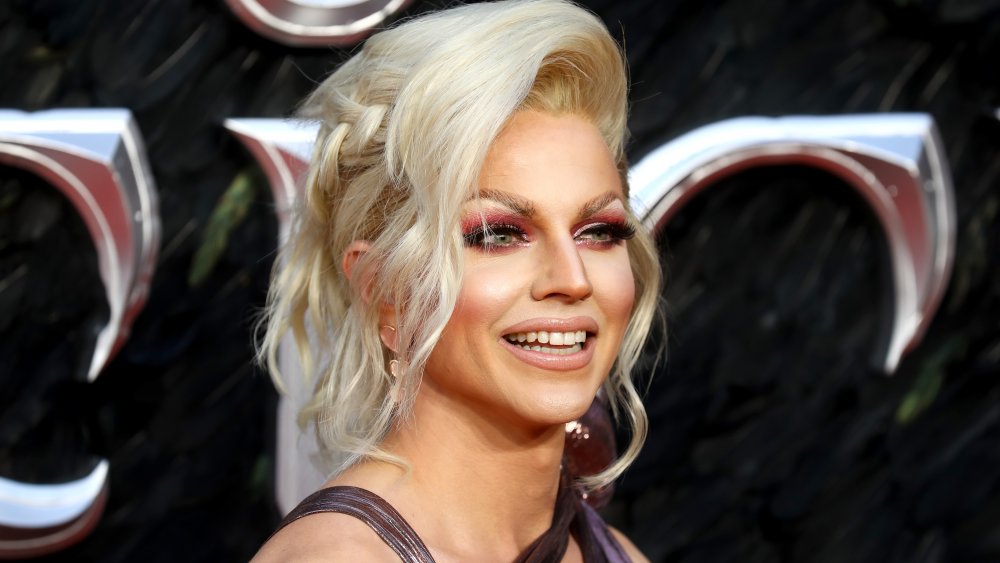 Tim P. Whitby/Getty Images
Drag queen, entrepreneur and reality TV sensation Courtney Act hasn't slowed down since rising to fame as a contestant on RuPaul's Drag Race. In 2018, she appeared on season 21 of Celebrity Big Brother: UK and went on to win the show. The theme for that season was "Year of the Woman," which Act, whose birth name is Shane Janek, said was "slightly ironic" considering her win. 
After winning the show, Act opened up to BBC about what the win meant to her saying, "My inspiration coming into the house was that teenage boy who didn't quite know where he belonged or how he fitted in and feeling inspired by the Spice Girls – and not knowing what that meant but knowing if it was ok for them to be different then it was ok for me to be different. I guess it's validation that it's ok to be different."
On Celebrity Big Brother: UK, Act was known for her diplomatic way of handling pre-conceived notions and fears that other contestants had about drag queens. Of transgender contestant India Willoughby, Act said, "I think the thing she struggled with is that people might see me and see her and think that we are the same thing. She'd never identified as a drag queen. Drag is more performance-based, hers is about gender identity. She was never a man but she had a male body."
Courtney Act got her own late-night talk show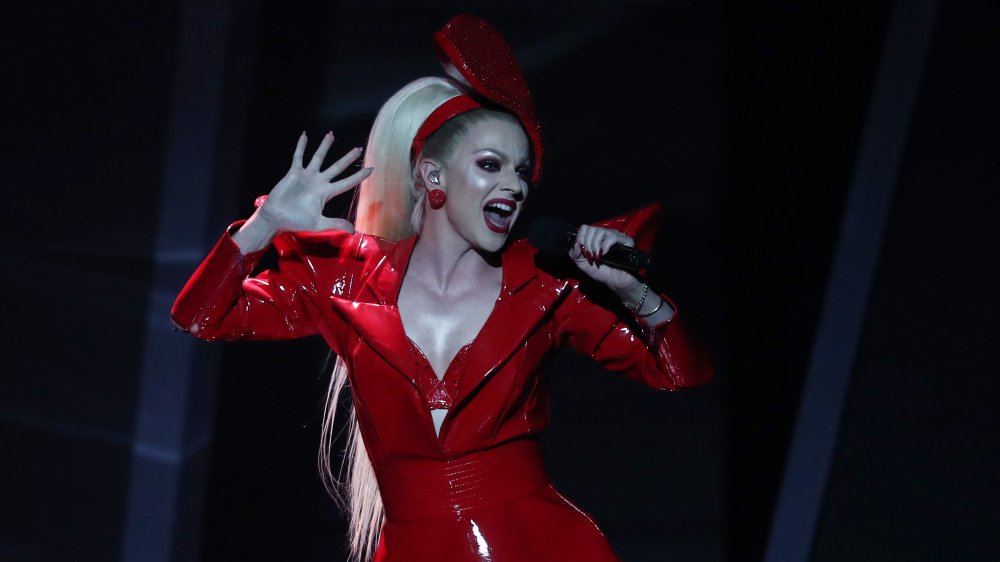 Chris Hyde/Getty Images
Even though Bianca Del Rio ultimately won season 6 of RuPaul's Drag Race, Courtney Act had such a presence on the show — and then later on Dancing with the Stars Australia and Celebrity Big Brother: UK – that the multi-talented drag queen got her own late-night talk show. According to Out Magazine, The Courtney Act Show is set for Channel 4 in the UK and promises to be the world's first "dragazine show." 
In addition to celebrity interviews, Act's show will feature other famous drag queens along with some of the elaborate musical numbers that made Act famous. According to the The Sydney Morning Herald, Channel 4's commissioning editor for entertainment, Sarah Lazenby, gushed over Act's "undeniable star quality," saying, "We are utterly delighted she has chosen to come to the channel to host the world's first 'dragazine' show."
Of the show, Act said (via The Sydney Morning Herald), "You bring the open minds and I'll bring the open bar and we'll meet in the middle for a gay old time!" She added (via The Belfast Telegraph), "This is my show and I say come on in, all you heroic misfits, those of you who are a bit chipped around the edges ... I want to welcome you all." As of this writing, a premiere date for the show has yet to be revealed. However, Out reports that the pilot was filmed in May 2018, so here's hoping we get a taste of what the sensational "dragazine show" has in store very soon.