The Real Reason Why Sharon Stone Is Suing Chanel West Coast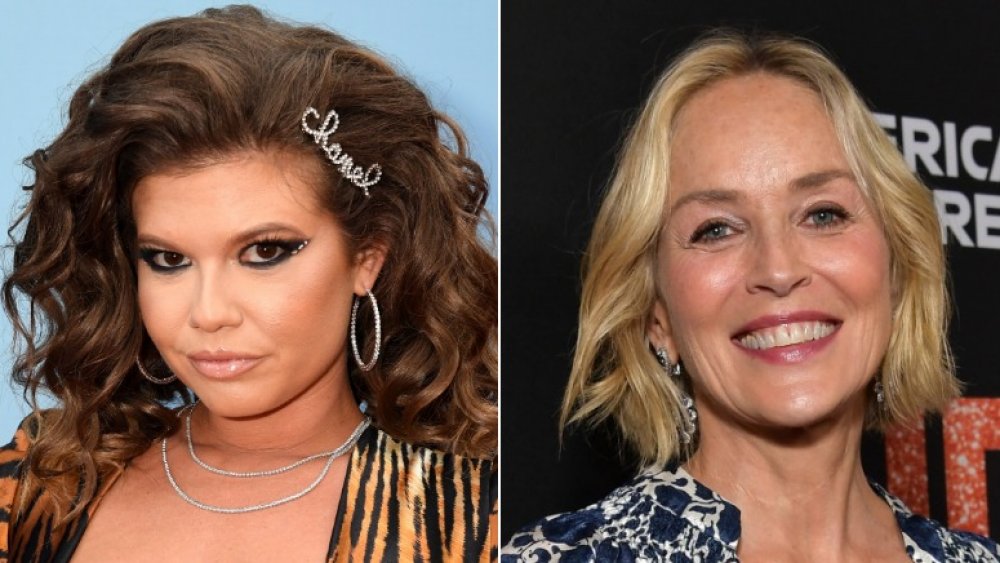 Dia Dipasupil/Emma Mcintyre/Getty Images
It's not uncommon for rappers to come under fire for saying things they probably shouldn't have said — both in their music and in real life (here's looking at you, Kanye). And it's even more common for artists to name drop other celebs in their music (oh, hello again, Kanye). So, when rapper and reality TV personality Chanel West Coast dropped a song name-dropping actress Sharon Stone, she wasn't doing anything groundbreaking. In 2018, West Coast (real name Chelsea Chanel Dudley) released a song called "Sharon Stoned," followed by an accompanying music video. By November 4, 2019, the rapper had a lawsuit on her hands. 
Over the years, West Coast has seen her career hit a few peaks and valleys, and her current situation isn't the first time that she's gotten in trouble with the law. In August 2015, the MTV star was arrested for battery after an altercation at a nightclub. After the other person involved in the incident declined to press charges, West Coast didn't end up having to make a court appearance for that incident, but this Stone suit might just warrant one. So what's the real reason Sharon Stone is going after Chanel West Coast?
Sharon Stone thinks Chanel West Coast tried to make a buck off of her fame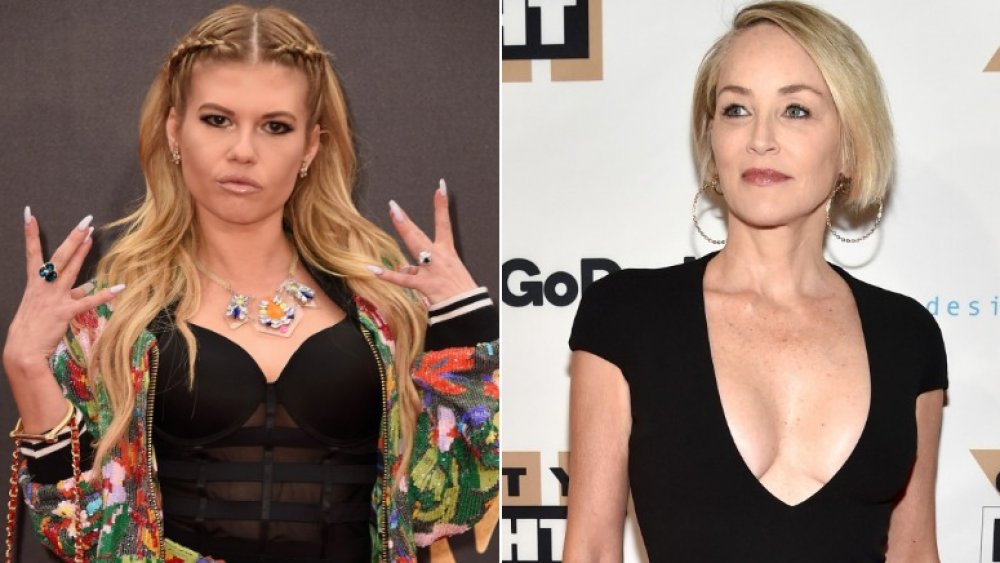 Frazer Harrison/Getty Images
If you listen to "Sharon Stoned," you'll notice that you get about 20 seconds worth of Chanel West Coast repeating the words "Sharon, Sharon, Sharon Stoned" until you get to any real lyrics — sounds a little extra, right? Sharon Stone obviously thought so. According to the lawsuit obtained by The Hollywood Reporter, "The song gratuitously and repeatedly uses the name 'Sharon Stone' in its lyrics,'" the lawsuit states. "More than one-quarter of the song's length (a full one minute and twelve seconds of the song) consists of nothing more than defendant Dudley repeatedly saying the name 'Sharon Stone' in mantra-like repetition." The suit also states that the song "repeats the name 'Sharon Stone' thirty-three times and the name 'Sharon' ninety-nine times." To add fuel to the fire, in the "Sharon Stoned" music video, West Coast recreates some of Stone's most iconic movie scenes, including the memorable interrogation scene from Basic Instinct. 
All this is to say, Stone isn't thrilled about West Coast trying to make a quick buck off of her "extraordinary level of popularity and fame." So what is Stone hoping to gain from the lawsuit? In addition to a court order that will prevent the rapper from using her name and/or image, Stone also wants "disgorgement" of any money West Coast has made from the song and music video, as well as "punitive" and "compensatory damages," and "an award of attorney's fees and costs." In other words: Sharon, Sharon, Sharon Stone did not come to play, play, or play.
Chanel West Coast thinks she did Sharon Stone a solid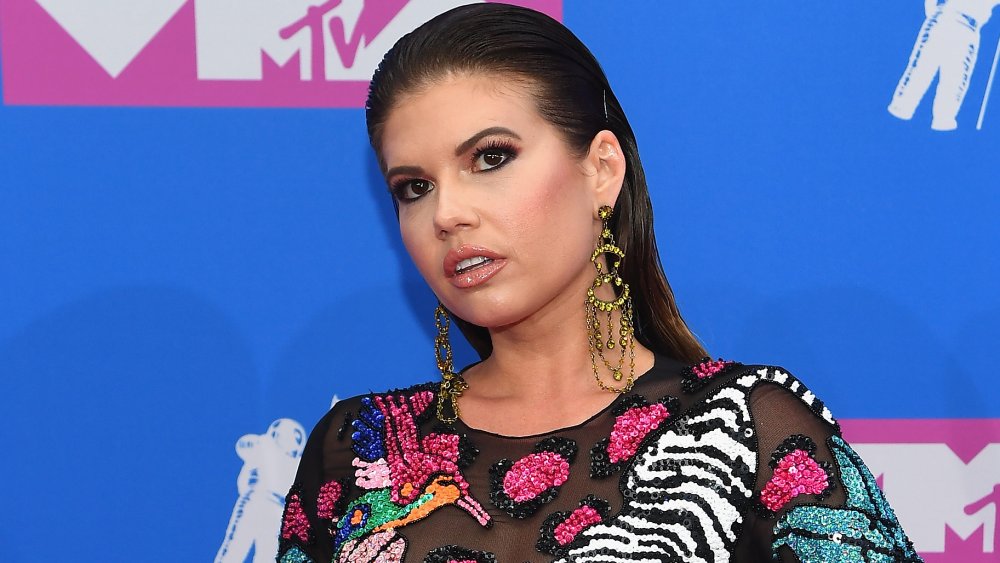 Nicholas Hunt/Getty Images
Chanel West Coast isn't going down without a fight. In a statement to Rolling Stone, the reality star said she was "surprised and disappointed" by the lawsuit. That's because West Coast claims, at one point, the actress was totally fine with the song and the music video. In fact, Stone was allegedly set to make an appearance in the video. "Sharon pulled out of participating in the music video the day of the shoot after months of conversations, in-person meetings with myself and the director, two dance rehearsals and even had her own ideas that she shared with myself and my team for the collaborative on the video," West Coast told the mag. The rapper went on to say that the shoot continued without Stone and she doesn't feel like she should be punished for that. "I am an artist who was expressing myself through music by making a song and video about someone whom I greatly admire. I only had the best intentions to create something visually amazing that highlights Sharon Stone as well as myself and for that I have done nothing wrong."
Upon being confronted about the situation by paparazzi, West Coast sang the same tune. In a TMZ video, she compared Stone suing her to hypothetical situation in which Tom Ford sues Jay-Z, Ric Flair sued Migos, or Buddy Holly sues Weezer (all artists who have name dropped those celebrities in their songs). West continued saying that Stone should be thanking her — not suing her. "I think that all I did was something, like, nice for her in a way. I have young friends who, when I made the song, didn't even know who Sharon was, so, like, in a way, like, I've kind of made her relevant to some young people again." Yikes! 
For a celebrity, having your likeness ripped off is one thing, but being called irrelevant is a whole different ball game. If Stone wasn't out for blood before, she probably is now. (You don't just casually throw the term "disgorgement" into a lawsuit, after all.) Only time will tell how this she said, she said situation pans out.