Lil Wayne's Biggest Hit Might Not Be What You Expect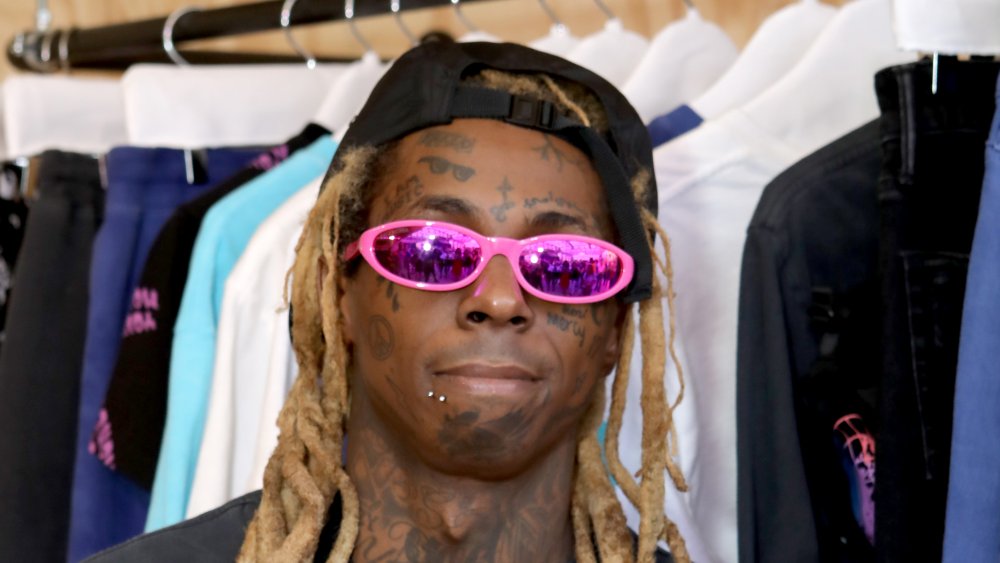 Gonzalo Marroquin/Getty Images
There's no denying that Lil Wayne is one of the most prolific rappers of our time. Rising to fame in 1997 as a part of the Hot Boys, Lil Wayne (real name Dwayne Michael Carter Jr) was only 14 at the time the group formed (which was just two years before Lil Wayne became a dad at 16, which goes to show that he got a jump start on everything). As Vibe noted years later, Weezy was "among the youngest artists in rap history to have their gangster musings taken seriously." By 1999, when he released his debut solo album, Tha Block Is Hot, it hit the No. 3 spot on Billboard 200 list in its first week. Not too shabby when you're only 17.
Of course, when it comes to his career since then, the rest is history. The commercial success the rapper saw in the mid-'00s was unavoidable: he was at every high school dance, illegally downloaded to every teenage computer (thanks, LimeWire), and was featured on countless tracks by other vocalists. 
Nowadays? Weezy does his own thing. "I listen to music that's not hip-hop all the time because I don't listen to no other hip-hop but my damn self," he revealed to The Bumbu Room in 2019, adding, "Of course, you got Anita Baker, Keith Sweat, Marvin Gaye, Bob Marley, Tech N9ne — if you want to call that hip-hop — Judas Priest, Lamb Of God, Nirvana, Blink 182, [you] name it." But while Lil Wayne is busy listening to basically whatever the heck he wants, it may be interesting to look into his biggest hit — because it may not be what you expect.
Lil Wayne's treat that sold millions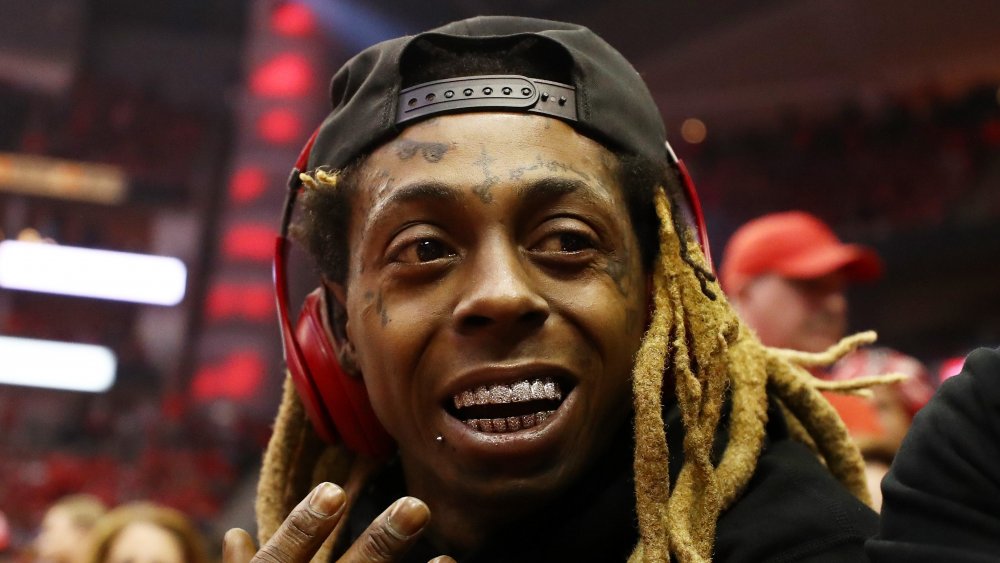 Ronald Martinez/Getty Images
According to the Billboard Hot 100 list, Lil Wayne's biggest hit is the autotuned wonder we heard everywhere in the mid-2000s, whether we liked it or not: "Lollipop." Well, technically, it's "Lollipop," but more on that later. The track did so well, in fact, it even won the rapper a Grammy for Best Rap Song in 2008.
Considering Weezy has been making music for decades, and he's not showing any signs of stopping, critics may be quick to judge his "greatest" hit as a different song entirely. As per Billboard's critics' picks, "A Milli" seems to come out top — mostly for its lyricism "while executing a flow faster than some of his more recognizable mid-tempo tracks."
Nonetheless, nothing seemed to get in the way of "Lollipop." A cultural phenomenon, it was the biggest selling ringtone of 2008, featured a cameo by a then-unknown and baby-faced Tyga, and, in 2010, it would be ranked by Complex as No. 4 on their Greatest AutoTune Songs list.
Lil Wayne's collabs do better than you think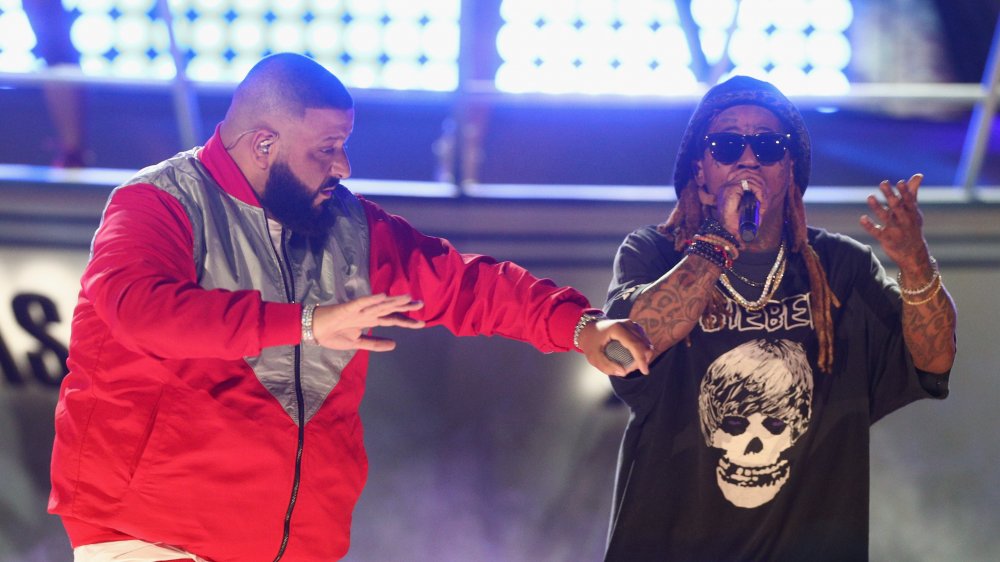 Frederick M. Brown/Getty Images
Although "Lollipop" is Weezy's highest-ranked solo track, it's actually Jay Sean's "Down" that features the rapper, which takes the top spot. 
Lil Wayne is no stranger to collaborating with other artists. As XXL notes, his "versatility and ability to flex on a track alongside anyone" is a testament to his talent, and he's cropped up in the most unexpected spots, collaborating with the likes of Fall Out Boy, Paris Hilton, and even Madonna.
As it turns out, it pays well for Weezy to appear just about anywhere. In an interview with Revolt TV, fellow rapper Fabolous recalled the start of his major-label career, where he had an unreleased song with Lil Wayne. "They were so hot at the time. They came to the studio. I think Steve Stoute gave them 100 grand for Lil Wayne [out of my budget]. They were scorching," he dished, explaining that along with the money, Weezy also requested four bottles of Cristal champagne. "So the four bottles is there ... Wayne come in, did his verse in 15 minutes, they was out. Took the four bottles with 'em." 
If you think about the sheer number of collaborations Weezy's done, that's a whole lot of cash. It should come as no surprise, then, that Lil Wayne has managed to buy a pretty swanky place to live as a result. That's probably a lot more comfortable than the rapper's previous digs — Riker's Island.