The Most Controversial Moment Of Mila Kunis' Career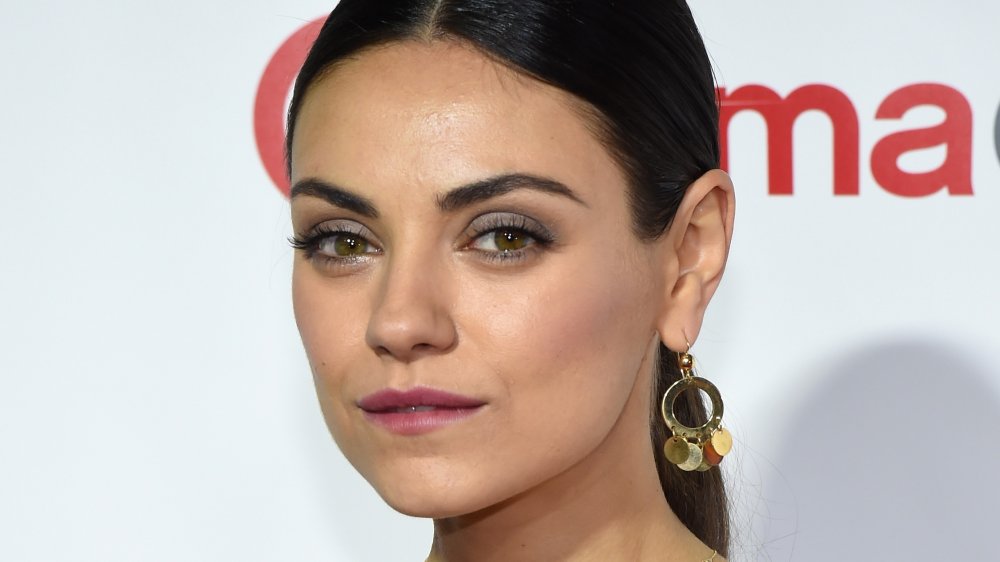 Ethan Miller/Getty Images
From getting her start on That '70s Show when she was younger than you may have realized to diving head first into an intense relationship with Ashton Kutcher, Mila Kunis' life has been a bit of a rollercoaster, both personally and professionally. One notable low for the actress was when she faced backlash after revealing a politically-minded action she had taken that involved Vice President Mike Pence.
In November 2017, Kunis sat down for an interview with Conan O'Brien and talked about the fact that she was making monthly donations to Planned Parenthood in Mike Pence's name. "I disagreed with some of the stuff that Pence was doing and was trying to do," the actress said. "And so, as a reminder that there are women out there in the world that may or may not agree with his platform, I put him on a list of reoccurring donations that are made in his name to Planned Parenthood."
Kunis explained that because of her contributions to the cause, Pence was receiving a notice every month delivered to his office that let him know  an anonymous donation had been made in his name. She added, "I strongly disagree [with Pence] and this is my little ... peaceful protest." However, her little protest stirred up strong reactions.
Mila Kunis' confession received mixed reactions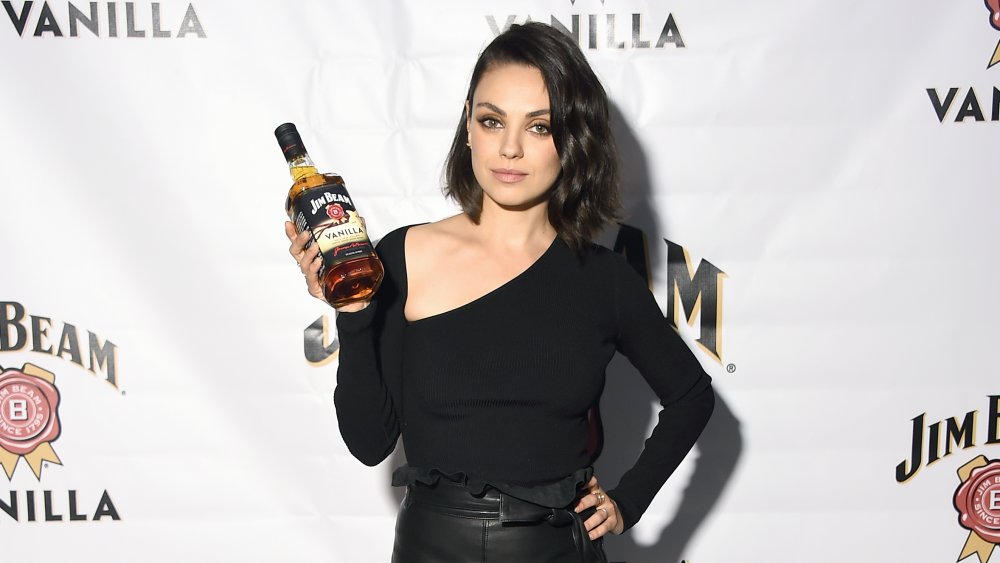 Michael Loccisano/Getty Images
Mila Kunis was well aware of the fact that her actions would cause a negative reaction from some people. That's why she told Conan O'Brien during her interview, "This is when the hate mail comes my way." She also added, "I apologize if I'm offending anybody." However, that didn't stop the strong responses from popping up.
Plenty of people were unimpressed with Kunis and decided to target the bourbon brand Jim Beam. The reason? The brand had hired the actress as their spokesperson back in 2014 — three years before Kunis' controversial Conan interview. A #BoycottBeam hashtag appeared on social media, with people tweeting messages like, "I doubt Jim Beam knew about Mila's actions, but now that they do they need to drop her or I will also have to drop Beam."
However, despite the backlash, Jim Beam stuck with Kunis. And it was obvious that not everyone was mad at the actress. In fact, plenty of people supported her stance. Not only did the audience applaud when she revealed what she had been doing during the interview, but it turns out that Kunis wasn't the first star to donate to Planned Parenthood in Mike Pence's name. On Nov. 12, 2016, actress Amber Tamblyn took to Instagram to tell her followers that she would be making donations in Pence's name. The same day, Amy Schumer also took to the social media platform to tell her followers the same thing. 
At the end of the day, it seems like Kunis came out on the other side of the controversy relatively unscathed.