The Reason Justin Hartley's Wife Thinks He Filed For Divorce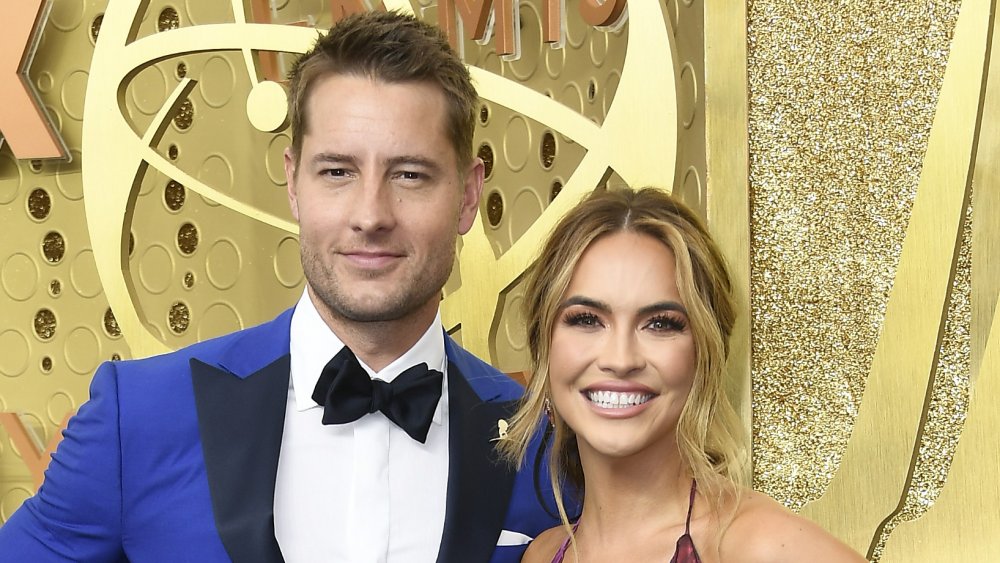 Frazer Harrison/Getty Images
Justin Hartley — who plays Kevin on NBC's hit show This Is Us – has been willing in the past to share details about his relationship with actress Chrishell Stause. He opened up about their engagement, revealed their honeymoon plans, and even got honest about marriage after they said "I do." But he might not be as upfront when it comes to the exact details of his split from Stause, which is why their divorce is getting messy.
Hartley filed for divorce on November 22, 2019, after two years of marriage. Claiming irreconcilable differences as the reason for the split, a dispute over the date of their separation sparked confusion pretty much instantly. Hartley reportedly listed the date as July 8, 2019. However, Stause claims that they were still together right up until he moved ahead with the divorce filing in November. Her side of the story is seemingly backed up by the fact that the two were spotted out in public together multiple times after July 8. And on July 21, he posted an Instagram message celebrating her birthday, writing, "To many more years of love and laughs!!!"
According to TMZ, Stause suspects that the issue may be caused by the fact that Hartley might have recently signed a lucrative contract, and she thinks he doesn't want her to get a cut of his paycheck — which she could if the deal was signed while they were still together. Of course, this all depends on when the relationship actually broke down and if a deal was signed.
Justin Hartley and Chrishell Stause have "been having trouble for a while"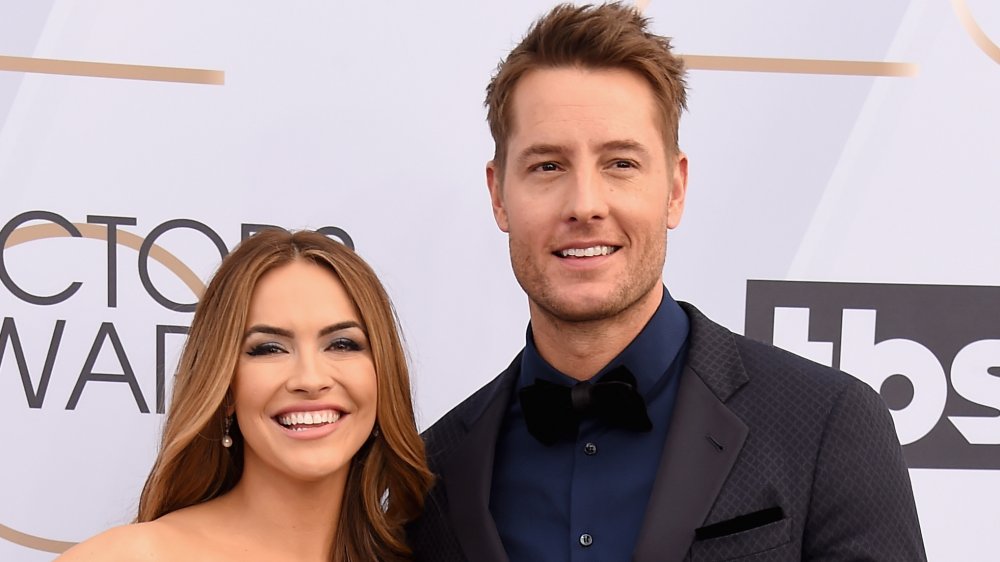 Gregg Deguire/Getty Images
Although there's a dispute about when exactly Justin Hartley's relationship with Chrisnell Stause ended, the couple has apparently "been having trouble for a while," according to a source who spoke to People.
"In many ways, they're somewhat fundamentally incompatible," the source explained. "Chrishell is really ready to just settle down and be a wife and stay-at-home mom and was hoping to start a family relatively soon."
On the other hand, "Justin wants that but also doesn't think it has to happen in the near future and is at a point in his career where he wants to really be able to explore all the options that are coming his way. He's reached a new level of fame thanks to [This Is Us] and he doesn't want to close many doors right now, and that's not the path Chrishell is looking to take. She thought babies would happen soon after they got married, but it just hasn't worked out."
There's no denying that Hartley's star power is on the rise. Along with his role on This Is Us, which has earned him two Screen Actors Guild Awards for Outstanding Performance by an Ensemble in a Drama Series, as well as plenty of nominations for other industry honors, he's also landed parts in movies like Jexi with Adam Devine and The Hunt alongside Emma Roberts, among other gigs.
And along with being busy with work, his schedule also includes attending buzz-worthy industry events.
Justin Hartley is still down to party amid the divorce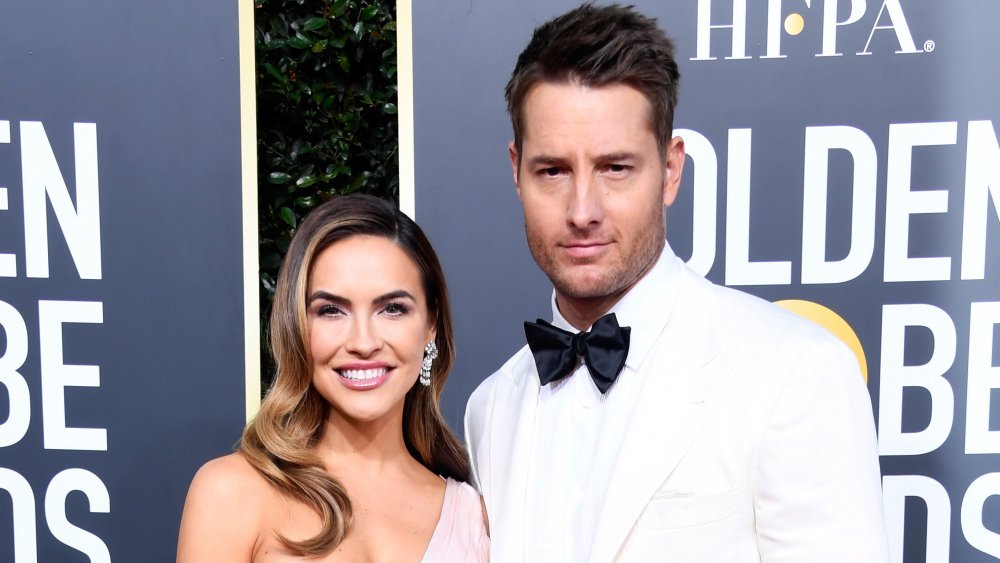 Frazer Harrison/Getty Images
Despite the fact that Justin Hartley is facing a divorce from Chrishell Stause that might be getting rather messy, he's still willing to be seen at industry events. In fact, he even seems to be in a festive mood.
"Justin went to [producer Jennifer Klein's] holiday party with a bunch of guy friends," a source told Us Weekly on December 10, 2019. "He was mingling and drinking and having a great time. ... He chatted with [This Is Us costar] Jennifer Morrison for a bit. After enjoying some Don Julio cocktails with friends, he also took a Suja Wellness shot before leaving the party."
Meanwhile, Stause has kept a relatively low profile since her now-ex filed for divorce, even pulling back from social media. Following Instagram posts of herself and Hartley attending events together such as a friend's birthday celebration and a Golden Globes party as recently as November — right before Hartley filed and after he says they had already separated — the actress has only popped up one additional post. On December 2, she shared a quote from author Nishan Panwar, which reads, "It's hard to watch people change right in front of you. But it's even harder remembering who they used to be." 
While we can't be 100 percent sure that the post is in regards to Hartley, it seems like it would be safe to assume that the message hints at his recent behavior — at least, from Stause's point of view.