This Is Us Star Justin Hartley Opens Up About Engagement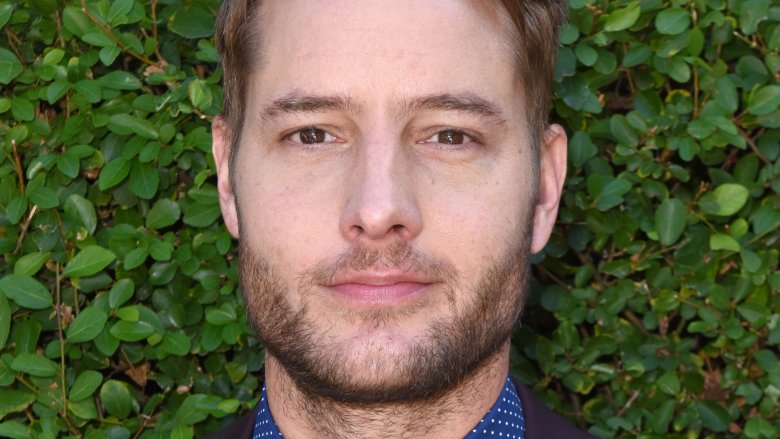 Getty Images
This Is Us star Justin Hartley can't wait to be married.
The 40-year-old sat down with Us Weekly on Saturday, Oct. 14, 2017 at the Veuve Clicquot Polo Classic in Los Angeles for an exclusive interview about his impending nuptials. During his candid interview, he opened up about his engagement to Days of Our Lives actress Chrishell Stause and the support he's received from his costars.
"I'm looking forward to — I love the fact that she's going to be my wife. I love the fact that I will have a wife and we'll be husband and wife and live together," Hartley told the magazine. "I love that, but I'm actually really looking forward to the wedding day. I'm going to have friends coming in from out of town that I haven't seen in a few years. It's going to be great."
When asked if his This Is Us costars, Milo Ventimiglia, Mandy Moore, Sterling K. Brown, and Chrissy Metz, plan on celebrating with the happy couple on their big day, he said, "I hope so, yeah. I hope so, God willing, yeah."
In the meantime, the former Young and the Restless actor and his bride-to-be are simply enjoying their engagement. "I like the word fiance, you say, 'fiance,'" Hartley continued. "And I just like the idea of, it's almost like an eve, like Christmas Eve is cool, but being engaged is fun because you're looking forward to that wedding. It's cool to look forward to things."
But he isn't the only cast member of the hit NBC drama who's ready to tie the knot. Moore, 33, who plays his character's mother, recently announced her engagement to Taylor Goldsmith. The pair have been together for two years and are planning an intimate wedding. "She doesn't need any tips," Hartley told Us Weekly. "Those two are fantastic, they're great. And there's nothing to look out for, it's just a fun time."
Hartley and Stause, 36, got engaged in 2015. The former Smallville actor shares a daughter, 13-year-old Isabella, with his ex-wife, Lindsay Hartley.