Mandy Moore Planning Intimate Wedding With Fiance Taylor Goldsmith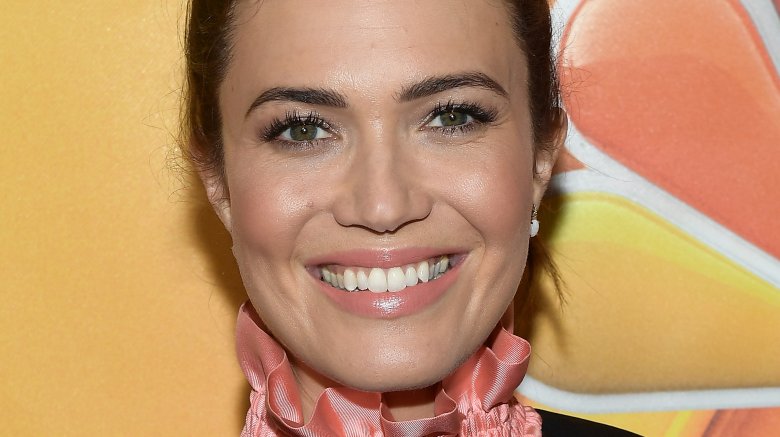 Getty Images
The newly-engaged actress is making plans for the future.
At the Rape Foundation's Annual Brunch in Beverly Hills, Calif. on Oct. 8, 2017, Mandy Moore told People that she'll probably have an intimate wedding with fiancé Taylor Goldsmith. "I don't think I'm going to have a big, old affair," the 33-year-old revealed. "So think it will be small and quiet and private."
"I'm really lucky," Moore explained. "My job allows me to get dressed up and take pictures and be the center of attention in a way that makes me slightly uncomfortable that I don't know if I — I've never dreamed of emulating that in my real life. So I think I'll probably take the opposite route when it comes to getting married."
As Nicki Swift previously reported, Moore's TV co-stars Chris Sullivan and Jon Huertas confirmed rumors of her engagement in an interview in September. "I was just in the studio with her her boyfriend, well now fiance, Taylor," Sullivan said. "He didn't say a word! He seemed a little effervescent, but he's always pretty effervescent ... I know him very well."
Moore dated Goldsmith for over two years before their engagement. She was previously married to musician Ryan Adams, whom she married in 2009. Their divorce was finalized in June 2016.
"This is my second go-round," Moore previously said of her engagement to Goldsmith. "I feel like I eloped before and I think I'll probably keep it very small again. I've never been the girl that wanted to wear a white dress. No judgement, but it's not for me. I think it'll be just as small with family and friends. Quiet, no bridal magazines for me."
Sounds like Moore knows exactly what she wants.
While we wait for more details about Moore's upcoming wedding, read all about the untold truth of her show, This Is Us.