The Bachelorette's Tyler Cameron Deleted His Instagram Photos Of Hannah Brown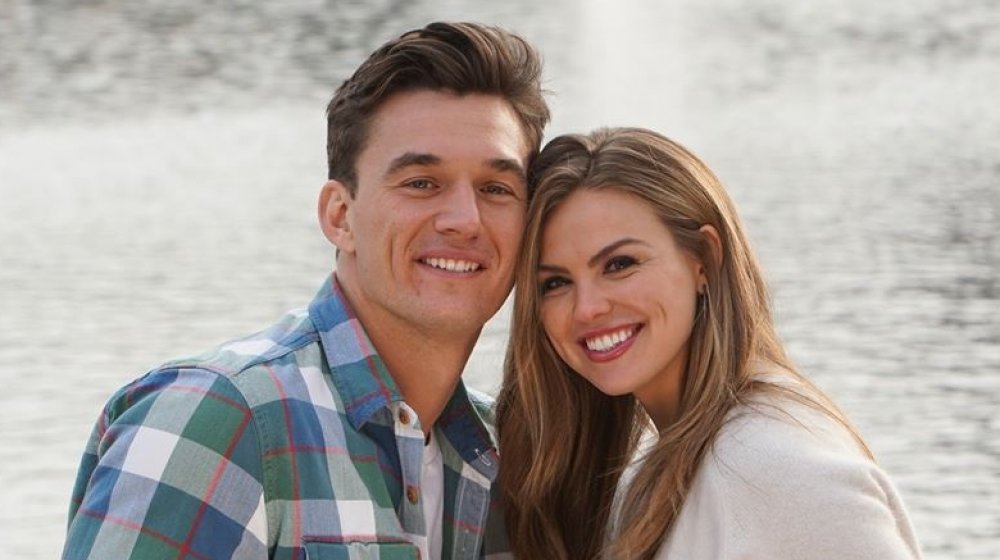 ABC
From the start, there were plenty of strange things about Hannah Brown and Tyler Cameron's relationship, but it looks like their romance has finally fizzled out for good. The two, who met on season 15 of The Bachelorette, seemingly had an on-again, off-again relationship that started on the hit ABC reality show and extended after the on-screen action had wrapped up. Proof that Brown and Cameron weren't just hamming it up for the cameras? The two were spotted together the morning after an, um, sleepover after the season finale aired. And while fans weren't quite sure where things stood between the two, Cameron made it perfectly clear that there's no longer anything between them by deleting all photos of Brown from his Instagram account.
While neither Brown nor Cameron, who was the runner-up contestant vying for her heart on The Bachelorette, have commented on the social media-related snub, fans were quick to hop into the comments of the last post up on his account — one of himself — leaving messages like, "[We need] to know why you deleted all evidence of Hannah. Plz tell us" and "still love u but why did you delete all ur pics with alabama hannah? she's my girl."
Granted, those who were excited about the possibility that Cameron and Brown might find their happily-ever-after together may be disappointed, but the fact is that he's already moved on.
Tyler Cameron has moved on with other famous women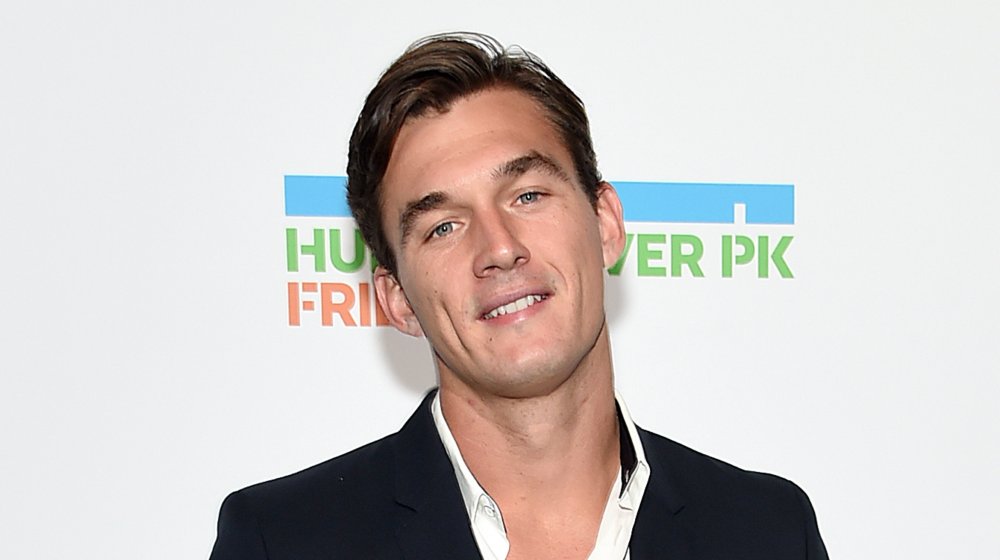 Jamie Mccarthy/Getty Images
Tyler Cameron may not have found a lasting romance with former Bachelorette Hannah Brown, but that hasn't stopped him from dating. Post-Bachelorette it seems like Cameron, who found a moderate amount of fame thanks to the reality show, has decided that he likes to be linked to other people with notable names.
In August 2019, just two days after Cameron spent a night with Brown, he was spotted out with model Gigi Hadid. The pair enjoyed a date which started with lunch at Soho House in Brooklyn and extended into the next day when they went back to Hadid's home together (i.e. another "sleepover"). And while their romance was brief, Cameron told People in October 2019 that things ended on good terms. "It wasn't like a bad breakup or anything like that," he claimed. "It was just, we're at different parts of our lives right now."
Not long after Hadid and Cameron went their separate ways, Cameron sparked a relationship with Kylie Jenner's bestie, Stassie Karanikolaou. However, that relationship also ended almost as quickly as it started. "Tyler is no longer hanging out with Stassie," a source told People in December 2019. "Their fling ran its course and fizzled out. There was no anger or hard feelings — Tyler is no drama. There just wasn't a future there."
Despite the fact that Cameron was apparently ready to propose at the end of The Bachelorette, it seems like he might be dating around for a little longer before he finally settles down for good.
Tyler Cameron is "hopeful for love"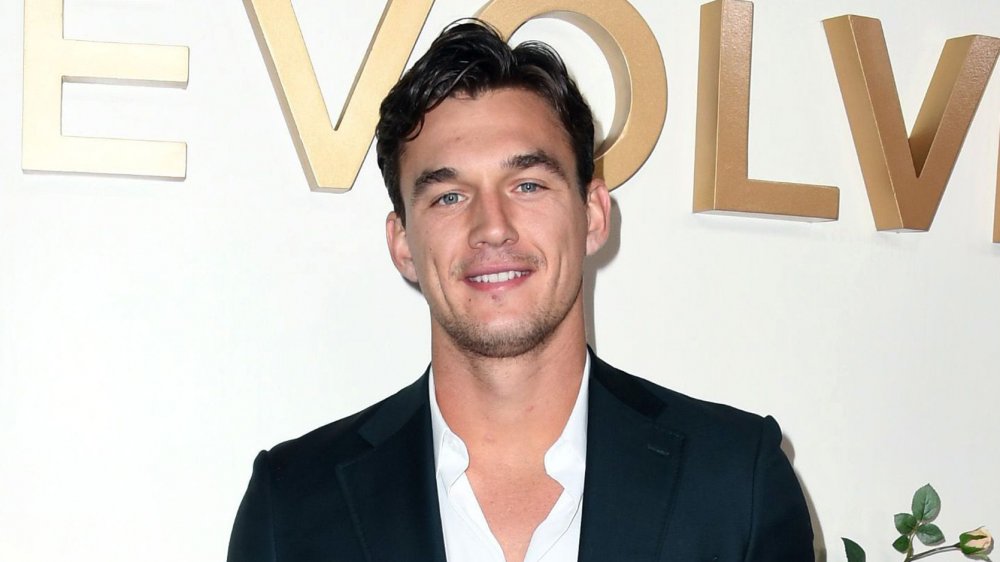 Jon Kopaloff/Getty Images
In December 2019, a source told People that Tyler Cameron is "casually dating", but that doesn't mean that he's given up on finding a special someone to love. So while being in a relationship is "not his major priority" at the moment, Cameron is still optimistic about his future love life. "Tyler is a hopeless romantic," the source told the media outlet. "As much as he's taking things easy and not really focusing on dating, when he meets someone, he's hopeful for love."
The source also confirmed what many fans saw when they watched Cameron woo Brown on The Bachelorette, saying, "He wants to take that next step with someone in the end." While he may not have gotten the opportunity to propose on TV, it sounds like Cameron will eventually pop the question when he finds the right person. Only time will tell who gets Tyler C.'s final rose, but, in the meantime, the Bachelorette alum is "focused on his career and business opportunities."