What Does Marilyn Manson's Logo Really Mean?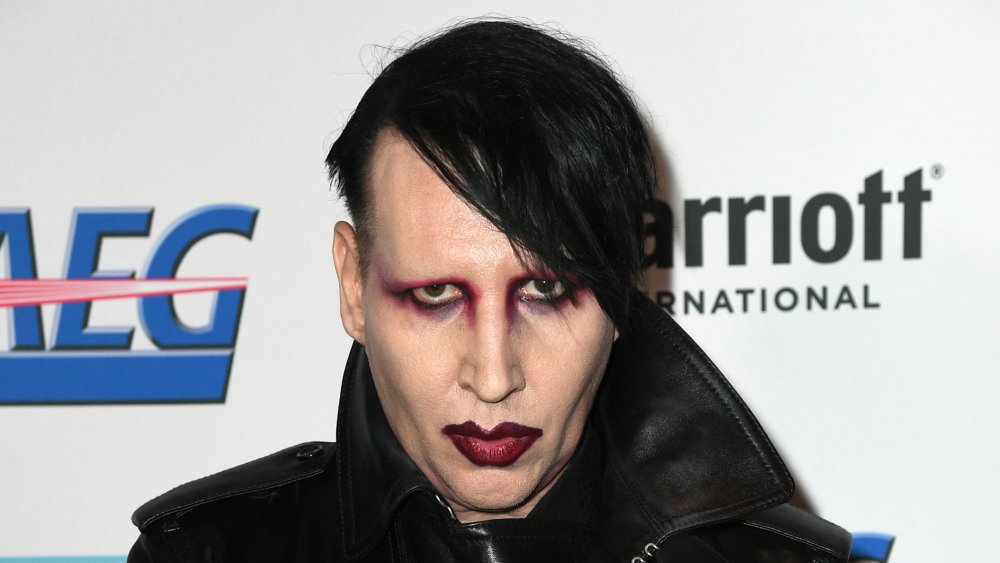 Kevin Winter/Getty Images
Born Brian Hugh Warner, Marilyn Manson's iconic and equally controversial career has teased and provoked mainstream audiences since his second studio album release, Antichrist Superstar in 1996. Condemned by religious organizations at the peak of his career, the shock rocker had picketers standing outside his concerts, protesting the "supposed Satanism, offensive lyrics and lewd onstage moves," according to The New York Times. It all came to a climactic albeit tragic boiling point when, in 1999, after the Columbine High School shooting, Manson saw himself linked to the two teenage gunmen, who were "erroneously" reported as fans of his music, per The Guardian. "Honestly, the Columbine era destroyed my entire career at the time," Manson told the outlet in 2017.
Nevertheless, "The Beautiful People" singer has no regrets. As he further explained to the site, "You don't make a record called Antichrist Superstar and not expect people to hate you ... I knew that there were people who would take it at face value, and that there were people who would see into it more deeply, and it would be that dichotomy that would cause chaos."
Another factor that caused chaos? A symbol he created called Superstar Shock. Per VICE, the graphic consists of a lightning bolt enclosed in a red circle, and it was meant to be "a riff off a European fascist symbol." Manson showcased the symbol to the world with his controversial performance of "Antichrist Superstar" at the 1997 MTV Video Music Awards, and he hasn't stopped using it since. Considering he's also showing no signs of slowing down musically, let's take a look at what Marilyn Manson's iconic symbol really means.
What does Marilyn Manson's lightning bolt in the circle mean?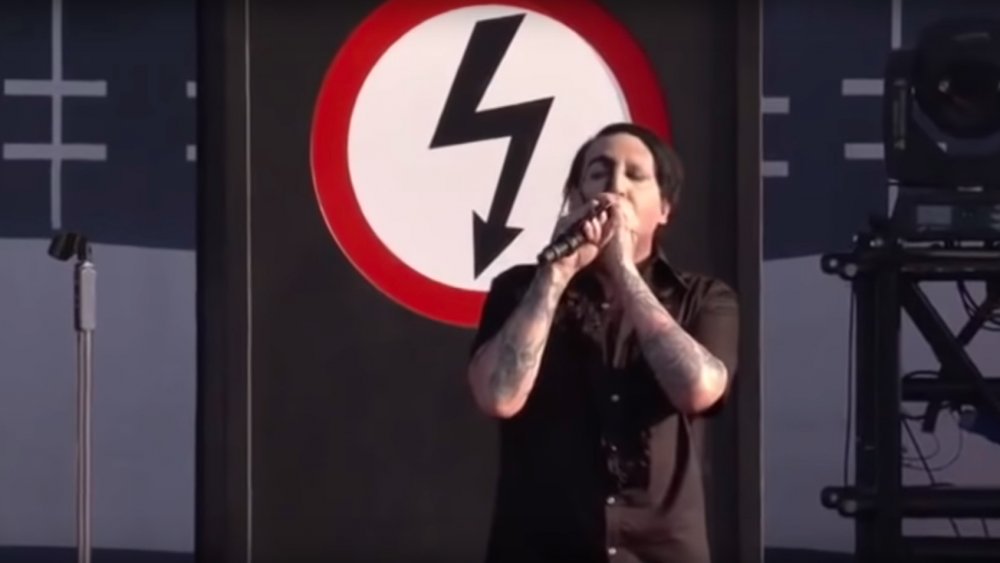 Marilyn Manson promotes the Superstar Shock logo to this day. The insignia, also referred to as the "flash and circle," appears on his official merchandise and during his live shows, like the one on a large set piece during his performance at The 2018 Download Festival in Leicestershire, England (shown above). According to author Gavin Baddeley's' book Dissecting Marilyn Manson, although the symbol "appears inherently fascistic, [it] is just the international warning sign for high-voltage electricity." Baddeley goes on to explain that versions of the symbol, particularly the lightning bolt portion, have been adopted by groups ranging from Vikings to Satanists, to Nazis.
However, Manson's use of the symbol appears to be an entirely cynical response to any ideology. "We perform the song, "Antichrist Superstar" on a podium, with banners, and it's kind of a sarcastic Nuremberg/TV evangelist thing. We're trying to say, it's all stupidity," he explained in 1997 (via Marilyn Manson: 'Talking'), thoughtfully adding, "Words and symbolism are only as powerful as you make them."
With that rueful purpose in mind, it's not surprising that Manson has used other seemingly shocking symbols as well. 
It's a culmination of everything Marilyn Manson represents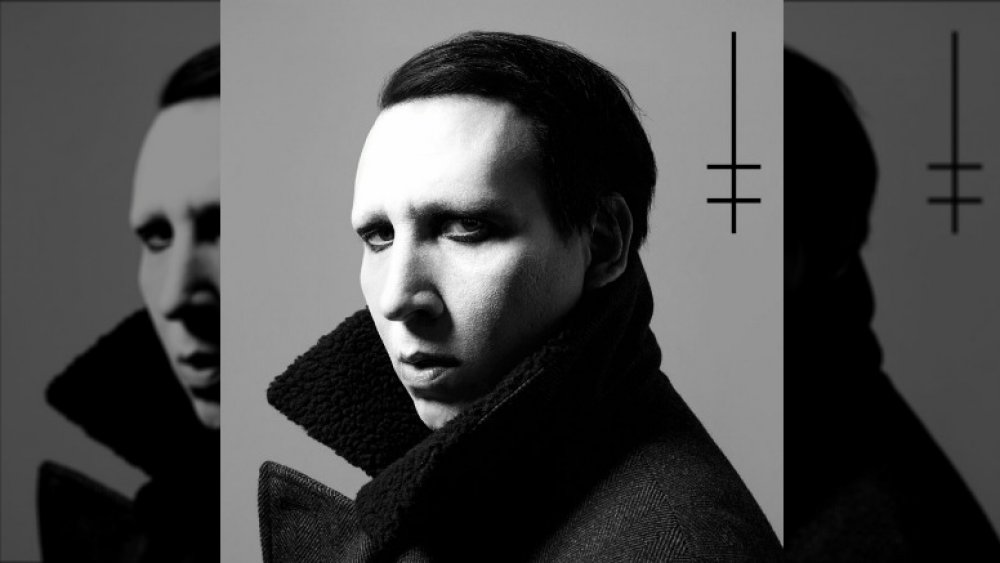 Manson has also used other controversial imagery in his work. On his tenth album, 2017's Heaven Upside Down, the album included the Cross of Lorraine, which, according to Symbol Dictionary "consists of one vertical and two evenly spaced horizontal bars." Offering insight to Consequence of Sound, the shock rocker explained, "[It] was used by so many different things — the Red Cross, the crusades, fascists. I just thought it represented the idea that there were two previous Christs."
At the end of the day, perhaps it's this reasoning that makes the most sense when it comes to Manson's choice of art. "The honest to God truth is, I really don't find the controversy something to be proud of, or to use to better my career," he told ABC News, adding, "I just want to be someone who inspires other people to have an opinion, to be an individual, to maybe question things once in a while."