This Is How Much Brandy Norwood Is Actually Worth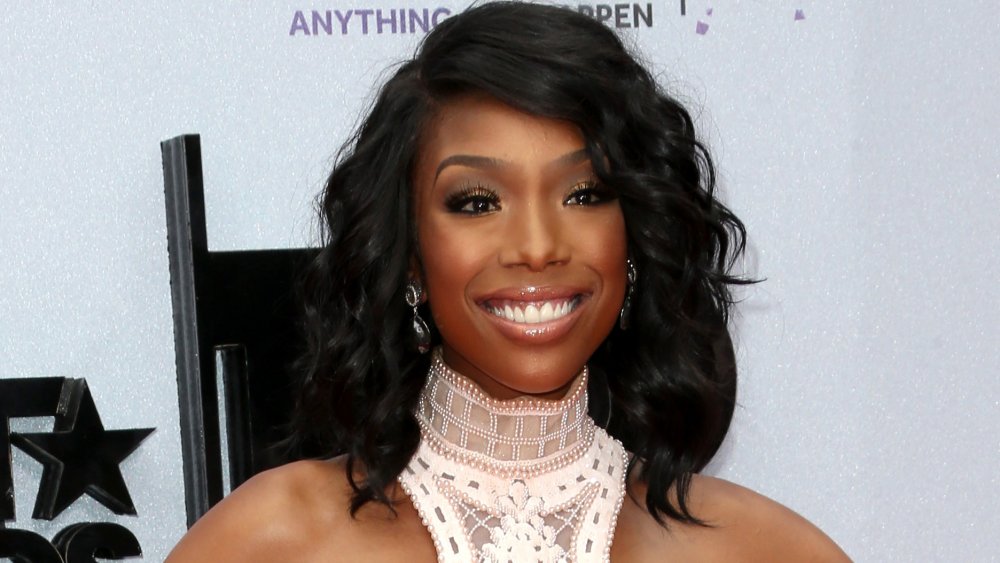 Frederick M. Brown/Getty Images
From singing to dancing to acting, Brandy Norwood has done it all. If you don't recognize the last name, that's probably because, for most of her career, Norwood's gone by the mononym, Brandy. From the beginning, Brandy was destined to be a star. At just two-years-old, the Mississippi-native sang her first solo at church. In 1993, at the age of 14, Brandy was signed to Atlantic Records. By the next year, she dropped her eponymous debut album Brandy. In 1996, Brandy landed a starring role on the UPN-produced sitcom, Moesha. The show, which was a pretty big success for the network, ended up running for six seasons before going off the air in 2003. In the midst of her Moesha fame, Brandy was hand-picked by Whitney Houston to star alongside the late legend in The Wonderful World of Disney's 1997 remake of Rodgers and Hammerstein's Cinderella.
Brandy enjoyed mainstream success through the 90s and into the early 2000s, putting out numerous well-received albums as well as landing roles across television and movies. However, from 2004 until 2008, the star stepped away from the spotlight. Talking to MTV about the four-year hiatus, Brandy explained, "I went through a struggle, and I really needed to get myself together and connect with my purpose, which is music." She added, "It just feels good to be back, and I never wanna leave for that long again."
Considering the fact that Brandy has had a career that's spanned more than two decades, it's no surprise that, in addition to earning herself millions of fans all over the world, she's also earned millions of dollars. Here's how much Brandy is actually worth.
Brandy Norwood has been bringing home the big bucks for decades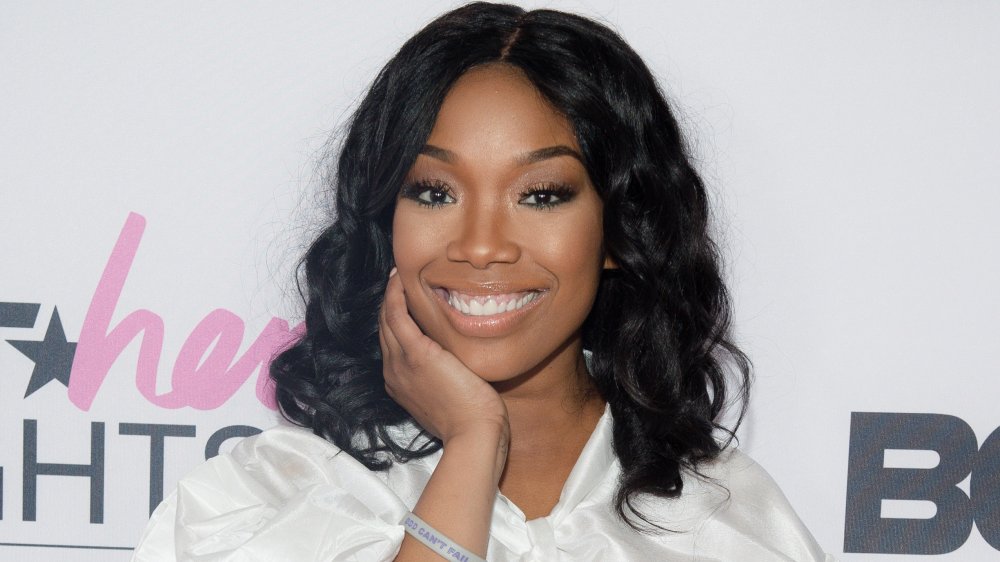 Marcus Ingram/Getty Images
While Brandy Norwood hasn't been front and center in either the music or acting scenes recent years, thanks to the time she spent in the spotlight she's racked up millions. These days, the star is sitting on about $14 million, according to Celebrity Net Worth. So where exactly did all that money come from? Well, the star started taking home a pretty nice paycheck during her Moesha days. According to the New York Post, in 1999 Brandy was reportedly earning "more than $90,000 per episode." Seeing as how, by the end of it's run, UPN had aired more than 100 episodes of Moesha, it's probably safe to say that Brandy made a pretty penny playing the titular character.
Aside from the money she's made from her numerous acting gigs, Brandy also has her music career to thank for making her a millionaire. Over the course of her career, the singer "has sold more than 40 million albums worldwide" and became "ranked one of the best-selling female artists in American music history by the RIAA" (via BET). All those album sales surely generated a good chunk of change. So even though, as of this writing, Brandy hasn't released an album since 2012's Two Eleven, she definitely doesn't need to sing for her supper anymore. 
Another source of income for the mega-talented star? Her numerous endorsement deals over the years. In addition to being the first black singer to land a contract with CoverGirl, Brandy has also represented brands like Candie's and DKNY. 
Brandy Norwood could have lost it all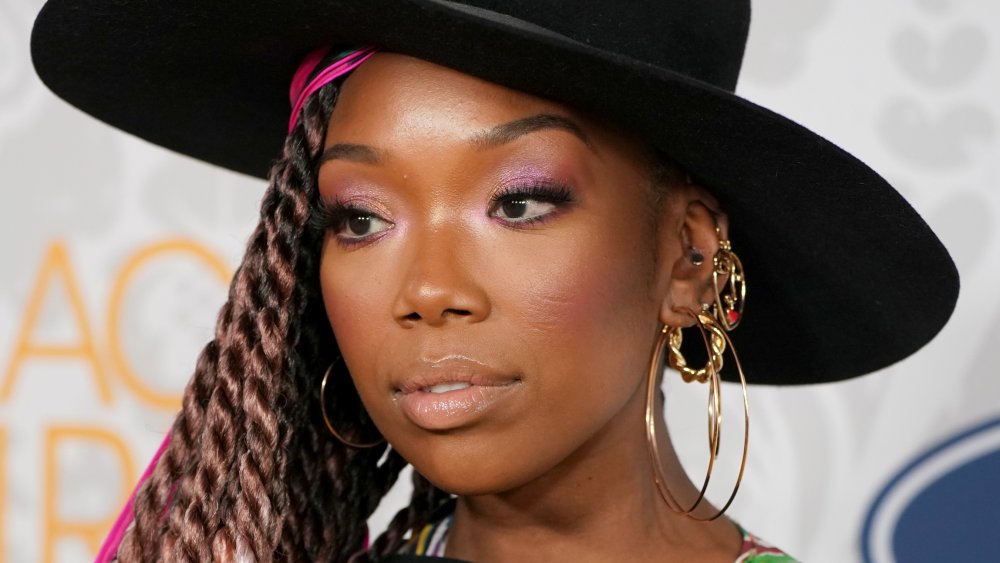 Jemal Countess/Getty Images
At 10:30 a.m. on Dec. 30, 2006, Brandy Norwood was driving on the 405 Freeway in Los Angeles, Calif. when her 2007 Land Rover hit a 2005 Toyota, which then hit a 1989 Toyota, according to TMZ. The outlet reports that the 2005 Toyota ended up sliding and hitting the center divider before being hit by a 1988 Acura. The driver of the 2005 Toyota was a 38-year-old mother of two named Awatef Aboudihaj. Aboudihaj, a Los Angeles resident, was taken to the hospital where she later died "from blunt-force injuries" (via CBS News).
While Brandy didn't end up facing criminal charges for the fatal car accident, she did face four wrongful-death lawsuits, including one from the deceased victim's parents. According to CBS News, Aboudihaj's parents filed a $50 million lawsuit against the singer. The suit claimed that Brandy "was driving recklessly in the freeway when her car collided with Awatif Aboudihaj's car (via TMZ)." Ultimately, the singer didn't end up having to pay the $50 million, but she did reach a $600,000 settlement with Aboudiha's children — paying each of them $300,000. And while Aboudiha's husband initially rejected a settlement offer of $1.2 million in February 2009, by November 2009 the singer and the widower settled on an undisclosed amount. However, it's probably safe to say that the final number was at least a little over the original $1.2 million offer. It's unclear what, if anything, happened with the lawsuit from Aboudihaj's parents, but Brandy also settled a lawsuit brought by one of the other surviving drivers involved in the crash for "an undisclosed amount," in July 2017, according to TMZ.
When it was all said and done, having to fork up a fraction of her millions didn't really phase the star. What was important to her was asking for forgiveness from those she had hurt and finding a way to forgive herself. In 2014, Brandy opened up to Oprah about the tragic event on an episode of Oprah: Where Are They Now?. "Being involved in something that tragic... I couldn't believe it," she told the host, adding, "I don't think that's something I could ever get over or ever truly understand, but that was one of the worst times in my life." Brandy went on to say that it was during that difficult time that she really leaned on her faith, focusing more on increasing her self-worth than her net worth.