This Is Why Kaley Cuoco's Life Has Been Hectic Lately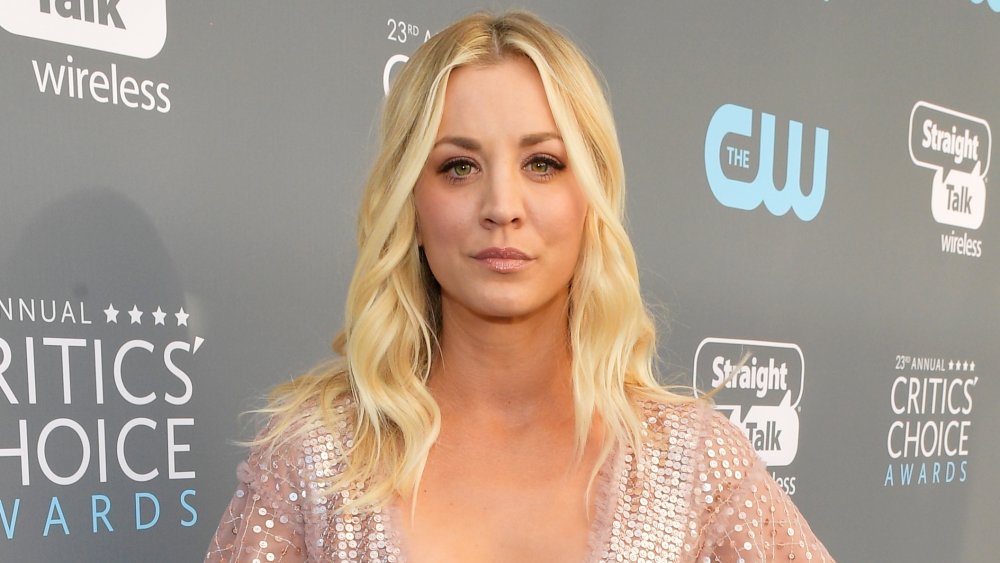 Matt Winkelmeyer/Getty Images
Anyone who's worried about Kaley Cuoco might be alarmed to find out that her life seems to be pretty hectic lately. The Big Bang Theory star took to social media on December 16, 2019, to give her fans an update on her current circumstances, which include a shaky situation when it comes to her home life that is simply out of her hands.
"These last few weeks have flown by, we went to Thailand and I've been in NY and all of a sudden it's Christmas," Cuoco said in her Instagram stories (via The Blast). While the actress has been in Bangkok to work on a new show called The Flight Attendant, she revealed that she'll "be returning home with nowhere to [actually] live."
Cuoco explained that she and her husband, Karl Cook, who don't always live together (just one strange aspect of their marriage), are "between houses" due to the fact that they have plans to move into a new home that's still under construction. Unfortunately, their old house is already packed up.
At the moment, Cuoco and Cook are staying at her condo. "I was bummed and worried about space for our 5 dogs," she admitted. "But I realized we are blessed to have a place at all. We were so excited to get in the new house but there have been a few hiccups which isn't surprising." Frankly, these hiccups are nothing compared to actual vomit, which is something else that the star has had to deal with.
Kaley Cuoco's crazy life involves a vomiting baby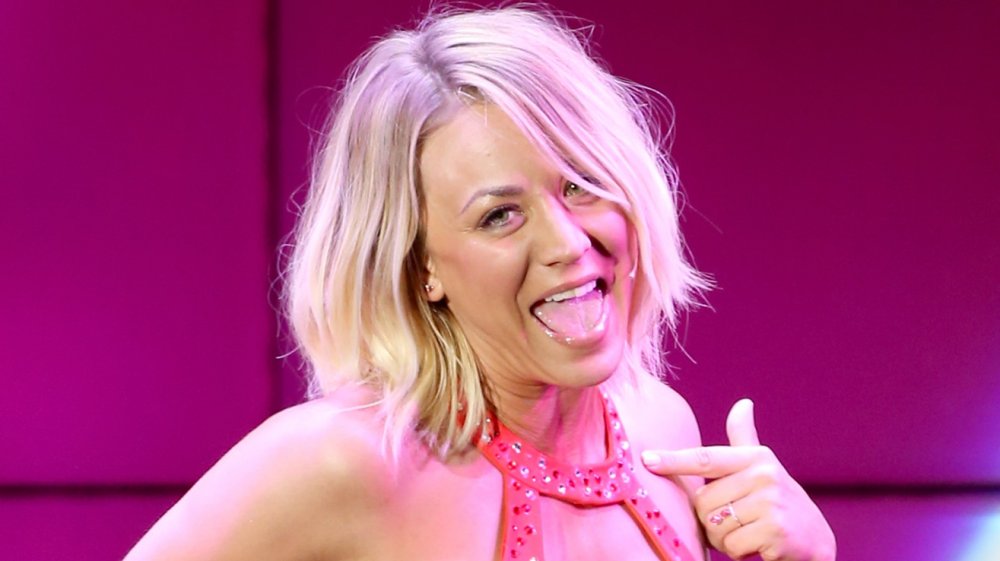 Jesse Grant/Getty Images
Kaley Cuoco may not have a child of her own, but her hectic life still somehow recently involved a vomiting baby.
According to The Blast, Cuoco was on set in New York when she got a visit from her friend, Dateline correspondent Andrea Canning, who brought along her infant son George. Cuoco shared a photo of the trio on Instagram, along with the caption, "Got a visit from my favorite @datelinenbc host @andreacanning! And she brought her babyyyyy! This badass woman has 6 kids, hosts the coolest show on tv, writes movies, and looks like that! I think she's a queen! We really can do it all."
While that certainly sounds sweet and Canning obviously appreciated the sentiment — leaving a response saying, "Awwwww back at you awesome lady!!!!" — she then revealed what else happened during the visit, writing, "Should we tell everyone he threw up three times in your trailer!?!"
Perhaps because Cuoco's life is already in a state of temporary disarray, she replied by admitting, "LOL i didn't even notice!" Things must be really chaotic if she doesn't even notice a baby vomiting in her dressing room... three times!