Inside Viola Davis' Relationship With Husband Julius Tennon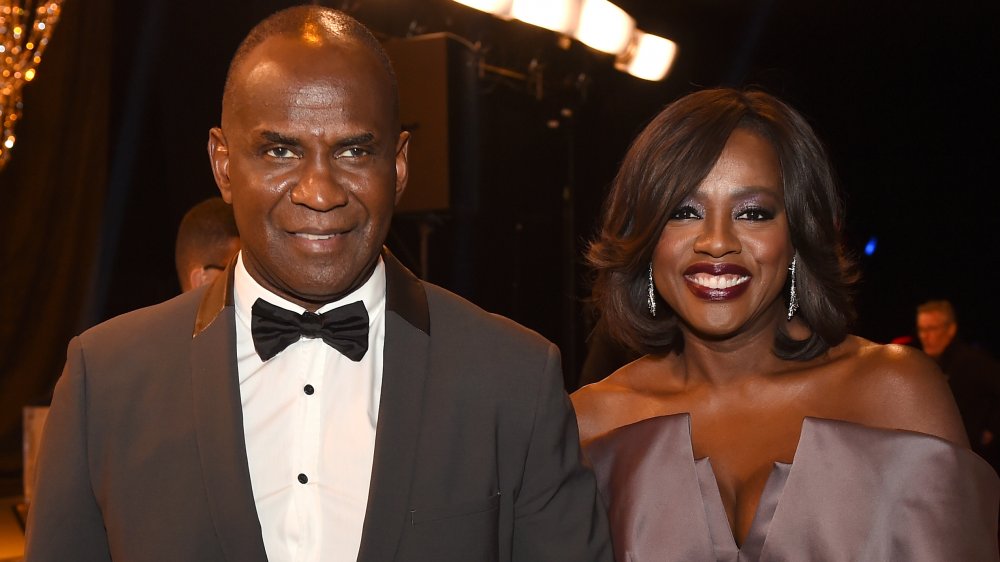 Kevin Winter/Getty Images
Actress Viola Davis married her husband Julius Tennon in 2003. His name might not resonate with many people, but his impressive acting resume, boasting credits in Dazed and Confused and Friday Night Lights among other high-profile projects, speaks for itself. Davis, on the other hand, is not only a household name thanks to her skyrocketing stardom over the last decade, but she also holds the distinction of being the first black woman to earn the "Triple Crown of Acting" (winning an Academy Award, Emmy Award, and Tony Award). Although their levels of fame might be mismatched in terms of name recognition, Davis and Tennon's relationship is wonderfully equal. 
Then there's the way they met, which is a prime example of serendipity if there ever was one. We'll save the details for later, but you might be floored by how these two managed to find one another. The cherry on top? They adopted a beautiful daughter named Genesis in 2011.
Are you ready to have your faith in love restored? We have a good feeling taking a peek inside Viola Davis' relationship with husband Julius Tennon will do the trick.
Viola Davis prayed her relationship into existence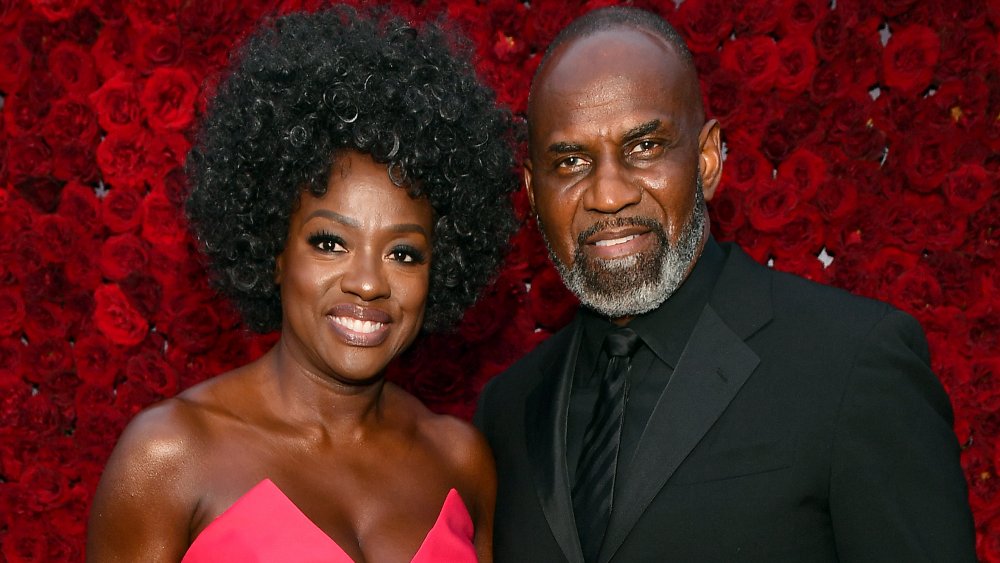 Paras Griffin/Getty Images
Viola Davis was 38 when she tied the knot with Julius Tennon. Having spent the bulk of her adult life single, Davis told Page Six in 2013 that prior to meeting Tennon, she was "the loneliest woman in the world." So how did the Fences star manage to reverse her fortune? "Someone said, "You should just pray for a husband,'" she explained to the outlet. "I said I wanted a big black man from the South who looked like a football player, who already had children, who maybe had been married before. Three and a half weeks later, I met my husband." Woah.
As Davis mentioned, Tennon fit Viola's checklist perfectly. He was born in Texas and had two sons before meeting the actress, meaning Davis has stepchildren in addition to her adopted daughter Genesis. Tennon also accepted Davis for who she was right away, even after she shared the truth about her financial situation. "He said, 'I knew your black a** had bad credit from the moment I met you," Davis recalled about sharing her bad credit news with Tennon, as she explained in the OWN documentary, Black Love (via ABC News). "But that's alright I got good credit. We can use up my credit.'"
It's safe to say the pair's romance has flourished since then, as they celebrated their 15 year anniversary in 2018. "You are my heart," Davis captioned a photo of the pair on the occasion. Aww.
Viola Davis and Julius Tennon teamed up to tackle this important issue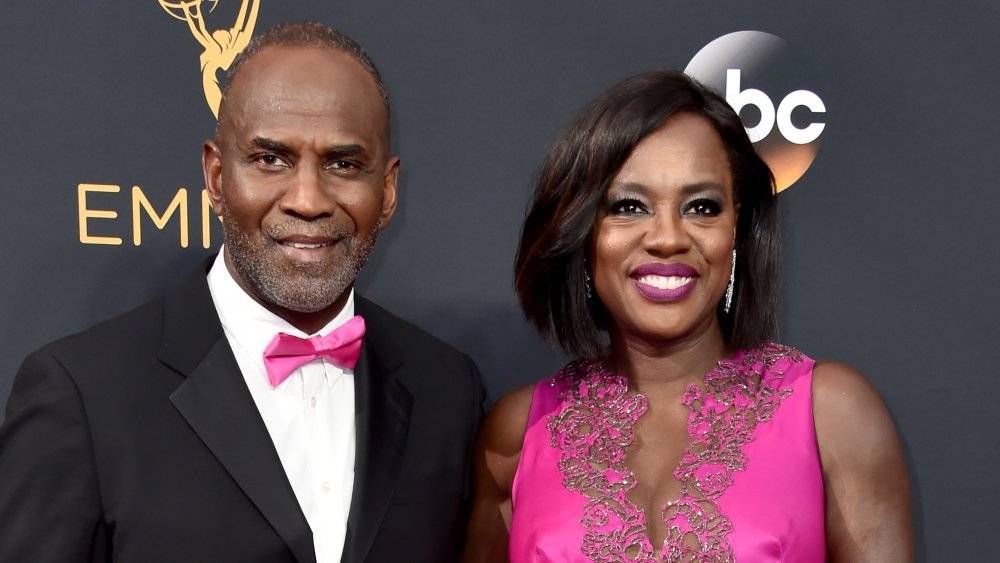 Alberto E. Rodriguez/Getty Images
Viola Davis and Julius Tennon are more than just romantic partners — they're also in business together. The pair launched their own production company, JuVee Productions, to address Hollywood's diversity problem. "We started it out of a need for her career, for Viola to be more than this woman who turns a piece of baloney into a filet mignon," Tennon explained to The Guardian in 2017. "She was getting one or two scenes in a movie and some guest star TV work, but after Antwone Fisher [a 2002 film starring and directed by Denzel Washington], there were a lot of eyes on her." He continued, "While we had this elevation in the industry, we felt it was a chance to give opportunities to others, whether that be actors or below-the-line people. We consider ourselves the voice of the voiceless."
Some projects attached to JuVee Productions include, In a Man's World, The Last Defense, and Emanuel. And in 2018, the business inked a first-look deal with Amazon, according to Deadline. It's pretty clear that when Tennon and Davis sync up, magic happens.
Of course, the actress's marriage with Tennon isn't her only special relationship. In fact, Viola Davis' friendship with Meryl Streep is also pretty epic...