The Truth About Ice-T's Wife, Coco Austin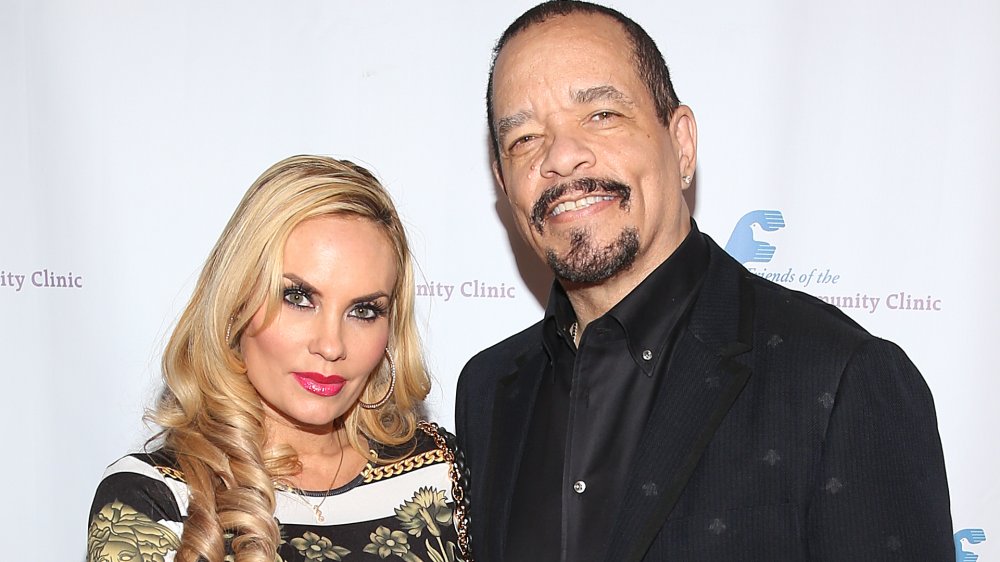 Jesse Grant/Getty Images
Law & Order: Special Victims Unit star and former member of the band Body Count Tracy "Ice-T" Marrow married curvaceous model Nicole "Coco Austin" Marrow in 2001, effectively changing the course of his life forever. That's because Ice-T was a longtime bachelor before he met his current wife, presenting himself as a "gangster rapper" to Austin when they met on a movie set when she was 22 and he was 42, as Austin detailed in a blog post. 
Cut to almost two decades later, and now the pair are parents to an adorable little girl named Chanel Nicole Marrow, who they welcomed in November 2015. Even Austin is surprised by the success of their union, explaining in her blog, "Now of course just by looking at us we were completely opposite, (Black man/white girl, older man/younger girl, the most hardcore guy out there/then there's me who doesn't like to fight & is spiritual) but yet we are so similar in every way."
Of course, Austin is more than just Ice-T's wife. And in the last 10 years or so, she has forged her own path outside of the rapper, albeit with some speed bumps along the way. So throw whatever preconceived notions you might have out the window, because we're about to uncover the truth about Coco Austin.
Coco Austin doesn't care what people think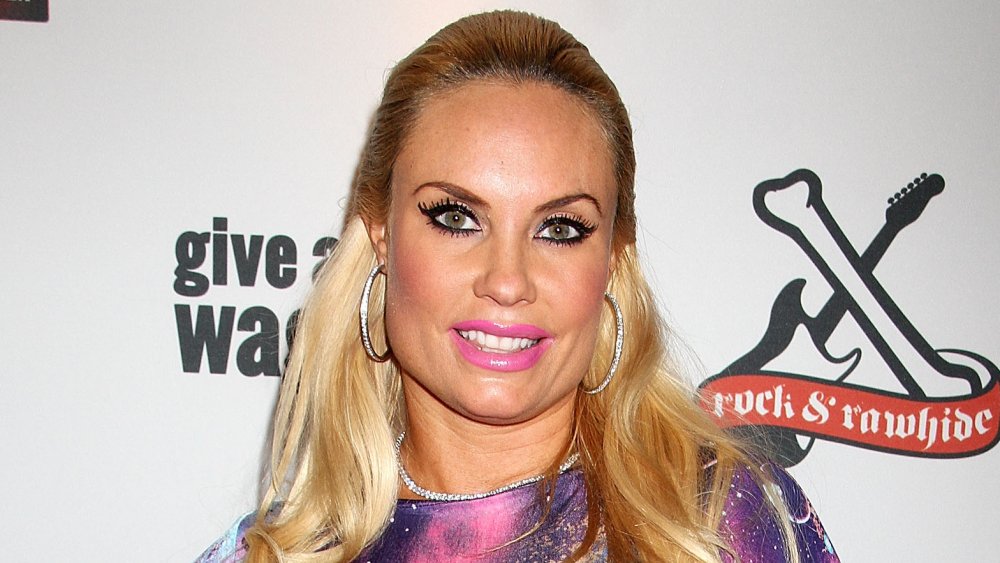 Laura Cavanaugh/Getty Images
If you had a dollar for every time Coco Austin was embroiled in controversy, you'd have your own private island by now. Just some examples? Well, there was the time Austin caught heat for taking then 2-year-old Chanel swimming with sharks and when she defended her decision to breastfeed her elementary-aged daughter. Oh, and did we mention how Austin was accused of cultural appropriation more than once? There are more controversies to address here, but we don't have all day.
That being said, it's clear Austin doesn't give a flip about what the public might think, especially where it concerns her independence. "I hate seeing comments that say you can't be sexy after having children.. who says?" she railed on Instagram in October 2019. "And yes, I don't have has much time as I used too before Chanel but I can still pick my moments .. I will always and forever be Coco... no matter what, I still rock as a wife and a mother!!! You hear me?"
We bring this all up because Austin has continually felt like no one knows the "true" her. "People just see me as a model and as the party girl because the only time paparazzi are out is usually when we go to red carpet events," the dancer vented to PR.com in 2011. As for the real Austin? Well...
Coco Austin has big dreams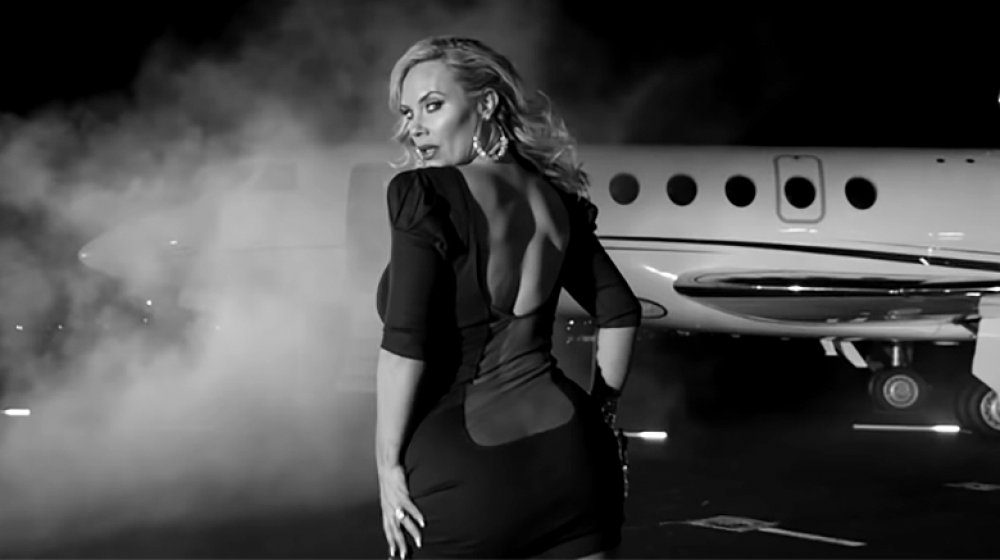 As Coco Austin mentioned, it's frustrating for her to be misinterpreted by the public. It's easy to sympathize with her because she's often portrayed simply as Ice-T's arm candy or as a person with little substance thanks to her curvaceous looks. But these are just misconceptions, as the truth is Austin has been working hard since the jump, modeling for multiple publications like Playboy and starring in various TV shows (Difficult People, Law & Order, and, of course, Ice Loves Coco). In fact, she even launched her own line of sex toys "Coco Licious" in 2014. Her next business move? "Hopefully, I will have my own clothing line one day because that's my next step," she shared with OK! magazine in 2017. "My next goal is to have a mommy & me clothing line for women that have boys and girls."
In the meantime, Austin is busy rocking her curves for high-profile projects, including Lil Kim's music video for "Go Awff." The model strikes a pose in front of a private jet at one point during the clip, a cameo some viewers might have missed the first go around. It just goes to show Austin is always working, even though she technically doesn't have to thanks to Ice-T's $40 million net worth. Speaking of Ice-T, he'll always have Austin's back even if so-called fans don't always respect her true colors...