BTS Puts The Pedal To The Metal To Fight Climate Change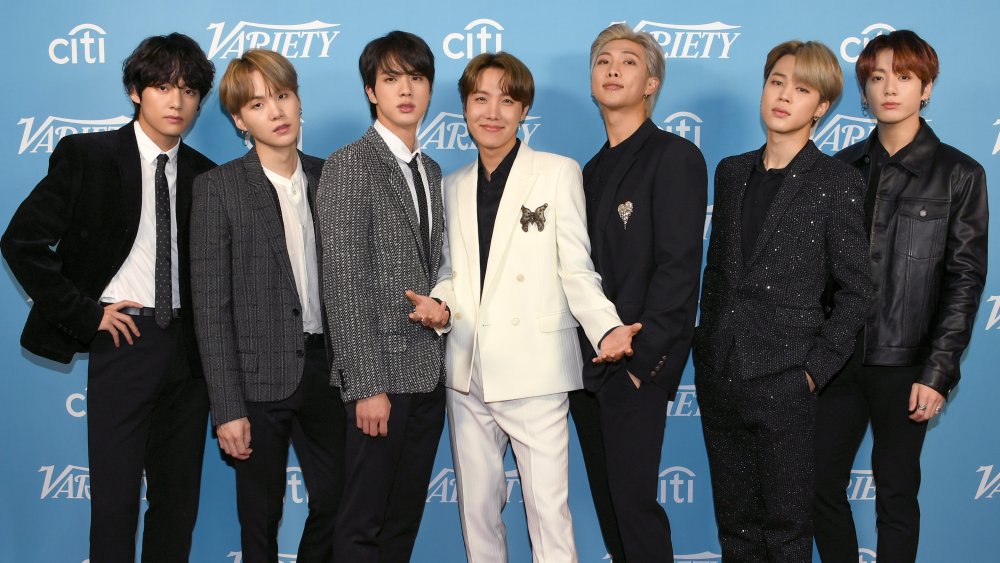 Jon Kopaloff/Getty Images
The K-Pop boy band known as BTS is one of the most famous musical groups in the world, and that kind of stardom is bound to stir up plenty of scandal as well as acclaim. Case in point: the legal drama connected to an October 2019 car crash involving memberJungkook. But the band's celebrity status can also be used for good, and the Bangtan Boys are making a difference by partnering with the ABB FIA Formula E electric car racing series as global ambassadors who will "shine a light on important social issues and raise awareness of climate change."
The racing series has previously welcomed stars such as Leonardo DiCaprio, Diane Kruger, and Orlando Bloom to its events. In a statement (via Variety), Formula E talked about a global race to save the planet. "With air pollution presenting the single largest environmental risk to human health today and causing more deaths each year than smoking cigarettes (according to the World Health Organization), both Formula E and BTS hope to inspire the next generation and millions of young fans to embrace clean energy and become future drivers of electric vehicles." According to Formula E executive Jamie Reigle, "BTS has cultivated an engaged fan base that is highly passionate about social issues and we share a common desire to raise awareness of the threat of climate change."
BTS has a history of helping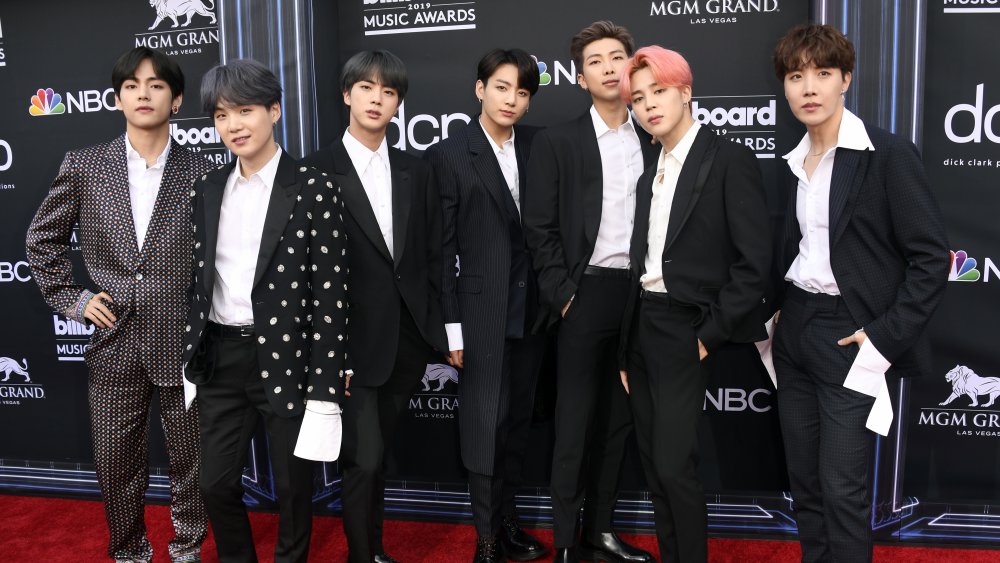 Frazer Harrison/Getty Images
BTS fans took to Twitter to applaud the group's electric car partnership. "BTS USING THEIR STATUS TO MAKE AWARENESS OF CLIMATE CHANGE WHILE LOOKING INSANELY POWERFUL WHILE DOING IT?? THAT'S HOT" tweeted one follower. The group is clearly shifting it into high gear for the environment, but this isn't the first time the K-Pop superstars have leveraged their notoriety for an important cause. In a sea of disturbing K-Pop controversies, one of the many untold truths about BTS involves its philanthropic endeavors.
The group joined forces with the United Nations Children's Fund (UNICEF) as part of the organization's "Love Myself" campaign. In September 2018, BTS member RM delivered a heartfelt speech at the UN about his personal struggles with identity and acceptance. "I have come to love myself for who I am, for who I was, and for who I hope to become," he said. RM also encouraged others to find their voice. "I'd like to ask all of you: What is your name? What excites you and makes your heart beat? Tell me your story. I want to hear your voice and I want to hear your conviction. No matter who you are, where you're from, your skin color, your gender identity, just speak yourself." 
Wise words worth sharing.