The Real Reason Mila Kunis And Ashton Kutcher Don't Give Their Kids Christmas Gifts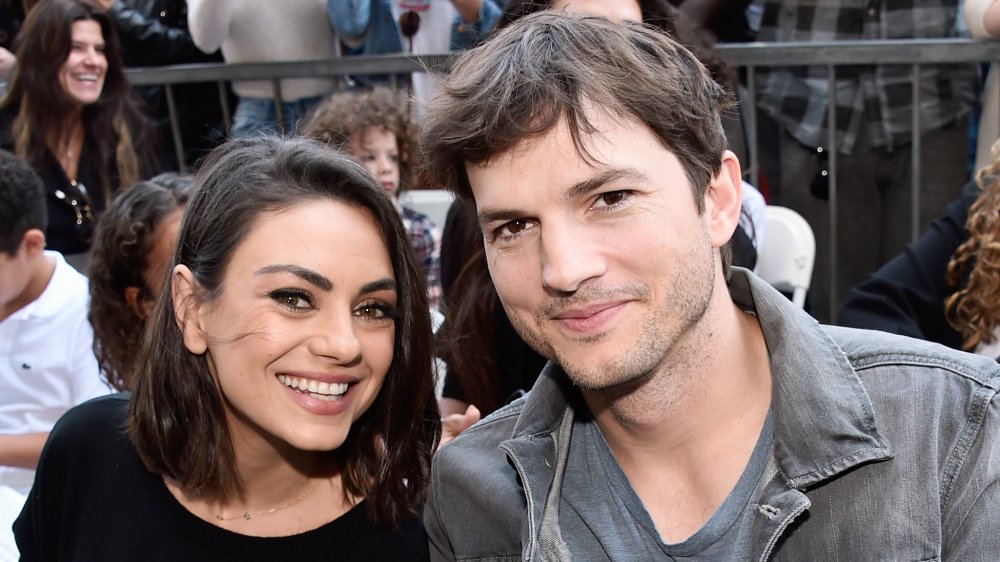 Alberto E. Rodriguez/Getty Images
Ashton Kutcher and Mika Kunis welcomed their daughter, Wyatt, in October 2014, just a year before they married in 2015. Their son, Dmitri, made his debut in November 2016, effectively making this happy family a party of four. As former co-stars on That '70s Show, these two adore being parents, and they're committed to their children first and foremost — even if that means disappearing from the limelight. In fact, they're on a mission to keep photos of their kids off social media and to limit what they share about them in interviews.
Occasionally, these two do speak out about their parenting styles. One interesting tidbit: Kunis revealed that she and Kutcher don't give their children Christmas gifts. The Bad Moms actress shared this eyebrow-raising bit of news, surprising fans who might have preconceived notions about celebrity parents during the holidays. 
So are Kutcher and Kunis engaging in some sort of Grinch cosplay, or is there more to the story? As it turns out, the real reason why Mila Kunis and Ashton Kutcher don't give their kids Christmas gifts makes perfect sense.
As the old adage goes, less is more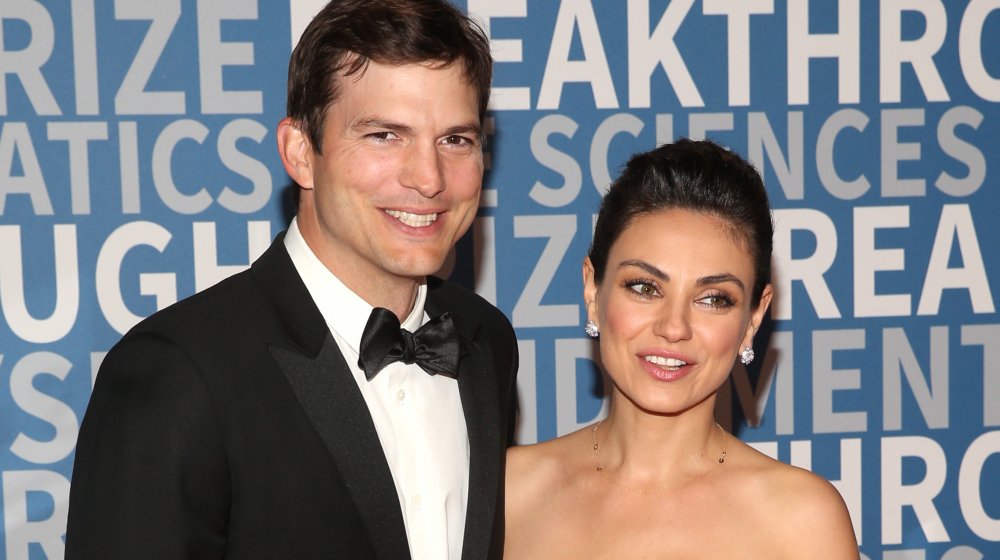 Jesse Grant/Getty Images
Ashton Kutcher and Mila Kunis prefer to keep holiday gifts to a minimum. "So far, our tradition is no presents for the kids," Kunis told Entertainment Tonight in 2017. "We're instituting it this year because when the kids are [younger than] one, it doesn't really matter. Last year when we celebrated Christmas, Wyatt was two and it was too much. We didn't give her anything — it was the grandparents. The kid no longer appreciates the one gift. They don't even know what they're expecting; they're just expecting stuff." 
Considering grandparents may be more likely to go overboard, Kunis had to put her foot down. "We've told our parents, 'We're begging you — if you have to give her something, pick one gift,'" she said. "Otherwise, we'd like to take a charitable donation, to the Children's Hospital or a pet [or] whatever you want.' That's our new tradition." As Kunis noted, stuff is just stuff. 
Mila Kunis' Russian background plays a role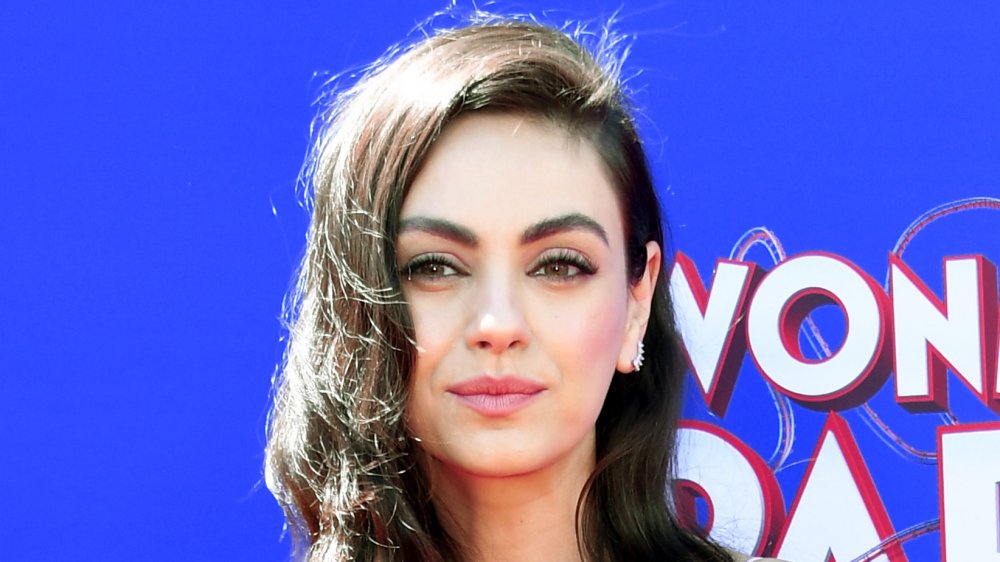 Frazer Harrison/Getty Images
'Mila Kunis' immigrant background has shaped her relationship with Christmas. "I come from communist Russia, where you're not allowed to be happy, so my holiday traditions are 'be quiet,'" she joked with Entertainment Tonight. What's more? Christmas in Russia is different than how it is for the masses in the United States. "Coming to America is when you realize Christmas has a magical quality to it. In Russia, back in the day, it was a very religious holiday, so you don't celebrate Christmas if you're not Christian and if you're not at Mass. So, I being Jewish, was like, 'Christmas is not for you.'"
Kunis got her first taste of the Americanized version of the holiday at age 7. "We come to America and we're like, 'Christmas is so inclusive,'" she recalled. "We literally bought a Christmas tree. So as far as tradition goes, my family's big on any excuse to get the family together and get drunk. Whether it's Easter, which we've now all accepted into our Jewish household, or Christmas, it doesn't matter. It's all family time, but having kids, we're building up our own little versions of tradition."
The bottom line here? There's no "right "way to celebrate the holidays.