The Story Behind The Bounced Check Alex Trebek Has Framed On His Wall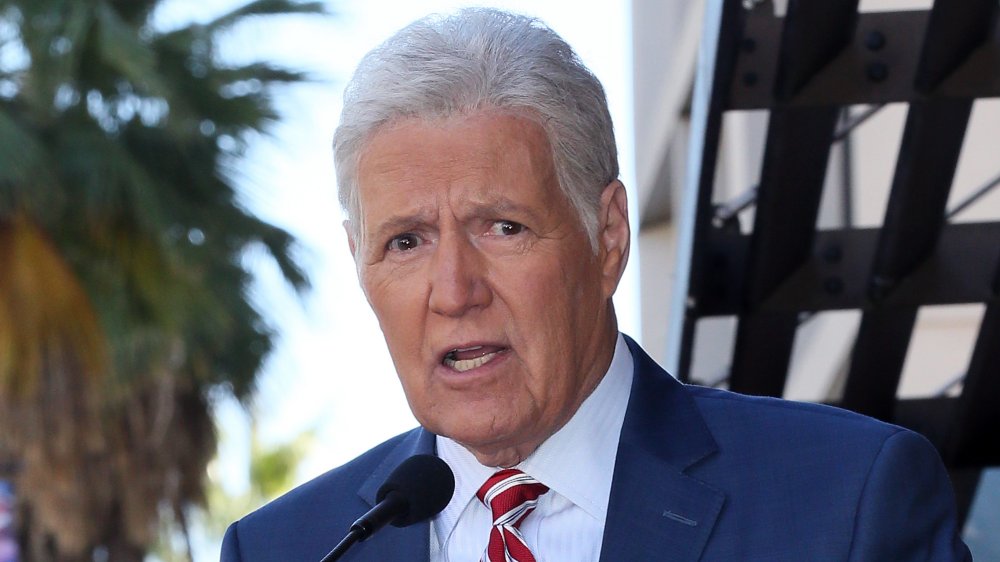 David Livingston/Getty Images
Alex Trebek has hosted Jeopardy! since 1984, so it's safe to say the man is a TV legend. Audiences know him for his quick wit and his wickedly dry sense of humor, and today, fans are applauding his courageous battle with stage 4 pancreatic cancer. Though the game show icon has enjoyed a successful career for more than three decades, the show business world wasn't always so rosy for the Emmy-winning game show host.
This Canuck got his start at the Canadian Broadcasting Company in the early 1960s. "I went to school in the mornings and worked at nights," Trebek recalled (per the CBC-TV archives) "I did everything, at one time replacing every announcer in every possible job." He reportedly hosted a teen music show called Music Hop and even covered the relatively obscure world of championship curling. In the midst of all that hustle, Trebek endured a painful and humbling experience, and he's held onto a small piece of paper to remind him that moment.
Here's the story behind the bounced check Alex Trebek has framed on his wall.
Alex Trebek got a bounced check in the midst of tragedy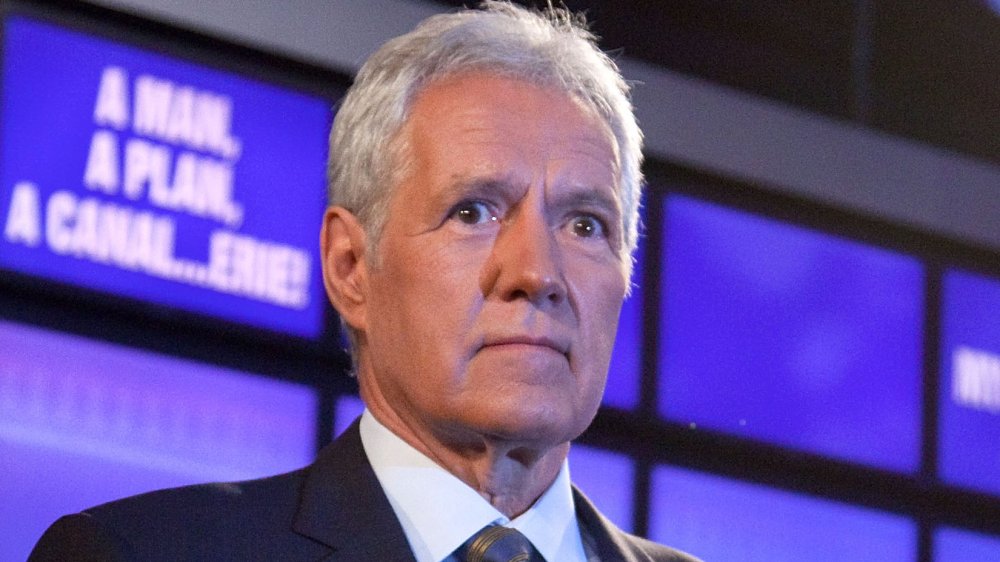 Ben Hider/Getty Images
Before his name became synonymous with Jeopardy!, Alex Trebek hosted a Canadian game show called Pitfall. According to Reader's Digest, contestants tried "to cross an eight section bridge in 100 seconds by answering questions, avoiding 'pitfalls' along the way." Unfortunately, the show's production company, Catalena Productions, encountered a pitfall of its own and filed for bankruptcy in 1982. The timing was terrible for Trebek.
He describes the ordeal in David Baber's book, Television Game Show Hosts: Biographies of 32 Stars. "They bounced my payment check," Trebek said. "It came at a bad time because my father had died and my marriage had dissolved. I was in bad, bad straits and could have used the money." Trebek still has that $49,000 check, and he keeps it framed on a wall in his home.
The check is proof that Trebek — now worth a cool $75 million — never forgot his humble roots. That determination will serve him well during his ongoing battle with cancer. We're rooting for you, Alex!