Bachelor Contestants Under Investigation In Fantasy Sports Scandal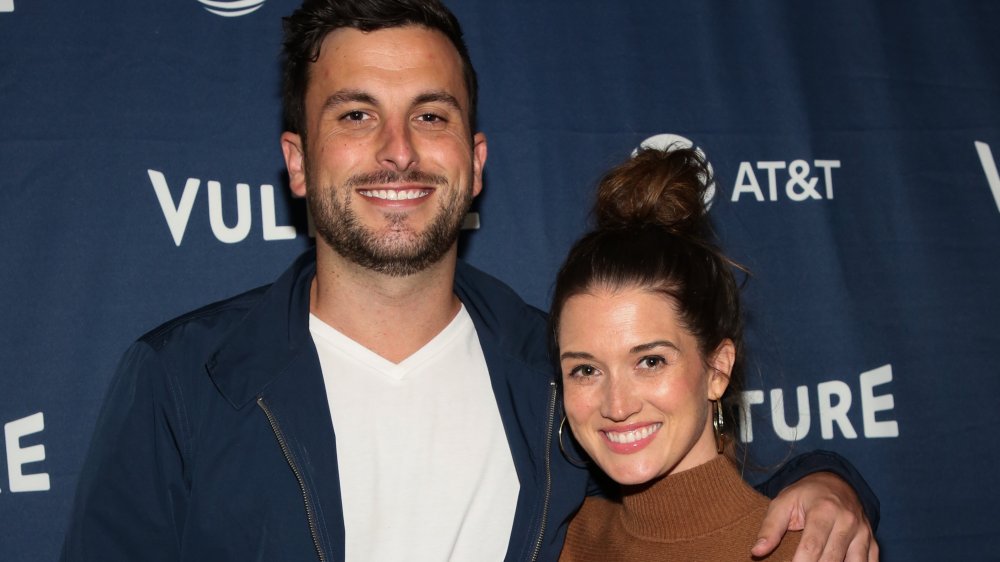 Paul Archuleta/Getty Images
Tanner and Jade Tolbert (who fans of Bachelor in Paradise might remember as Jade Roper) may now be among the Bachelor Nation stars with secrets that we were never supposed to find out. Here's the skinny: Jade won $1 million thanks to some seemingly on-point picks during a January 2019 DraftKings NFL wild-card round contest. However, her excitement over the win was quickly dashed after being accused of cheating.
According to the rules, players are allowed to choose up to 150 different lineups, and each lineup costs $25. CNN reported that Jade and Tanner played the full amount of lineups, so they each spent $3,750. That's quite an investment. However, some are accusing the pair of cheating to increase its chances of winning. Contestants are not allowed to have more than one account or work together, but Jade and Tanner reportedly had no overlap within all those picks. According to TMZ, "it appears the two colluded to gain a mathematical advantage over the other fantasy players ... which would be a clear violation of DraftKings rules and could void her victory."
DraftKings responded with a statement: "We take the integrity and fairness of our contests very seriously and are looking into this matter." The contest officials aren't the only ones taking this very seriously...
Jade and Tanner Tolbert think prejudice could be calling the plays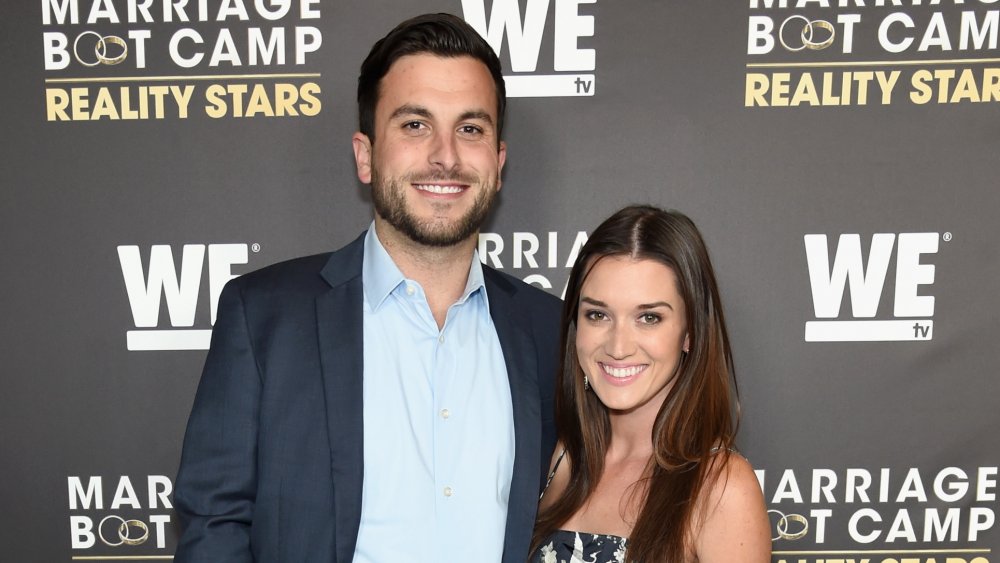 Jamie Mccarthy/Getty Images
The Tolberts have also issued a statement — one that suggests that prejudices could be calling the plays in this controversy. "We respect that DraftKings feels they must do their due diligence in regard to Jade winning their $1 million dollar prize for the fantasy contest for the NFL's wild-card round this weekend," the statement said, per CNN. "Though we must ponder, would the questions, accusations, and curiosity about this win be the same if the winner had been male and someone who wasn't already in the public eye?" 
The Tolberts, who are expecting their second child in August, defended their integrity: "It is incredibly important for us to establish that Jade's win is nothing more than pure luck and we are confident that DraftKings will determine the same." 
If DraftKings doesn't determine the same, it seems safe to assume these Bachelor in Paradise alums won't be quitting their day jobs anytime soon.