This Is How Much Jacob Elordi Is Actually Worth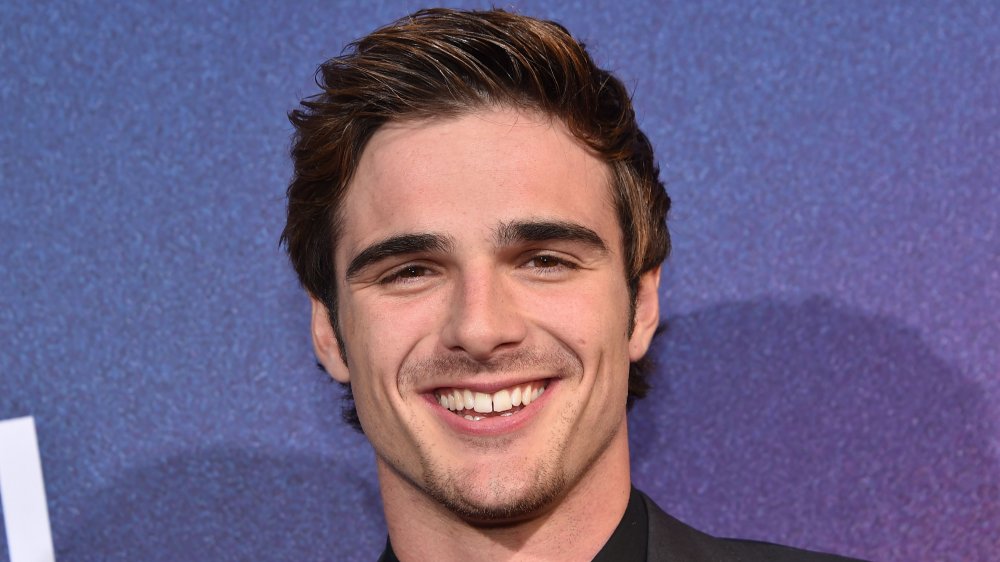 Chris Delmas/Getty Images
Jacob Elordi, the breakout star in Netflix's The Kissing Booth, has worked hard to forge a place in Hollywood. The Australian native initially struggled to find work after moving to the States, but like many talented Aussies before him (Chris Hemsworth, anyone?) he kept at it, landing an appearance in 2017's Pirates of the Caribbean: Dead Men Tell No Tales before scoring the role that would make him famous, aka Noah Flynn in The Kissing Booth. The actor's star power skyrocketed from there, and now many fans know him as Nate Jacobs in HBO's Euphoria, a TV series following a group of complicated teenagers. 
Of course, it's fair to assume Elordi has amassed an enviable treasure chest thanks to these hit projects, including The Kissing Booth 2. The first installment was one of Netflix's most-rewatched original movies of 2018. But although it's true the talented 20-something has a lot going for him these days, his net worth proves he still has a long way to go before making the A-list in Hollywood.
Jacob Elordi's career is on fire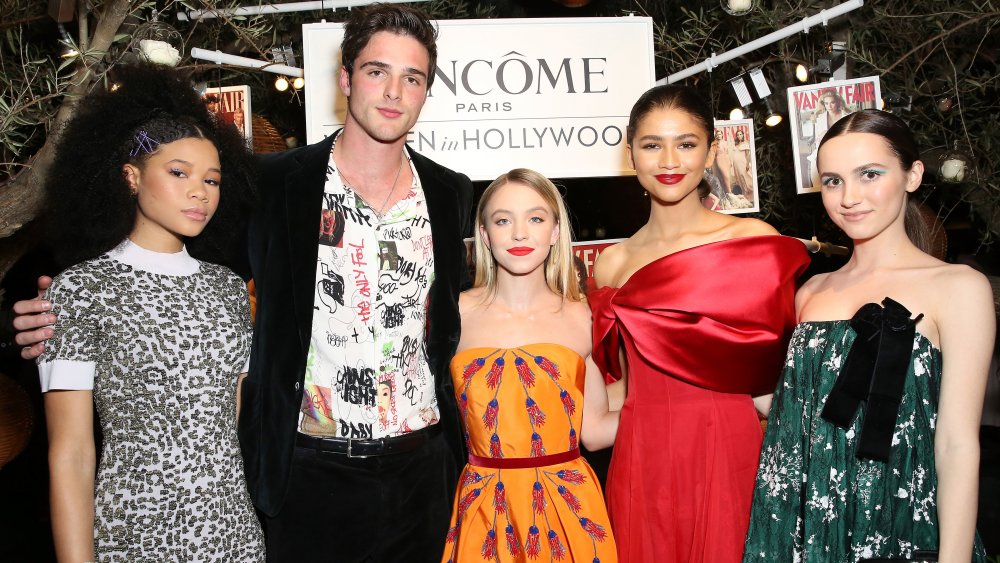 Rachel Murray/Getty Images
Jacob Elordi's star is certainly on the rise — which should bode well for his bank account too. After scoring a minor appearance in the popular Pirates of the Caribbean: Dead Men Tell No Tales, he turned on the charm for The Kissing Booth, where he met his now ex-girlfriend and co-star, actress Joey King. The film premiered in May 2018 to widespread success, with Ted Sarandos, Netflix's chief content officer, calling the project "one of the most-watched movies in the country, and maybe in the world," according to Vulture. 
"The Kissing Booth was the first film I ever made — it was sort of my ticket to Hollywood, so I was really grateful for that," Elordi told The Hollywood Reporter in June 2019. He's on the money when he says this movie opened doors — Elordi went on to score a spot on the critically-acclaimed Euphoria, which HBO renewed for a second season in June 2019.
Oh, and did we mention Elordi's ad campaign for Calvin Klein? The up-and-coming Aussie stripped down to his undies for the fashion giant's #MyCalvins campaign. Translation: Showing off your bottom can be good for one's bottom line. 
How do these career wins factor into his net worth? PopBuzz estimates that Elordi is sitting on about $1 million — a figure that might seem small by Tinseltown standards but is a far cry from his humble beginnings in Hollywood.
Jacob Elordi almost didn't make it in Hollywood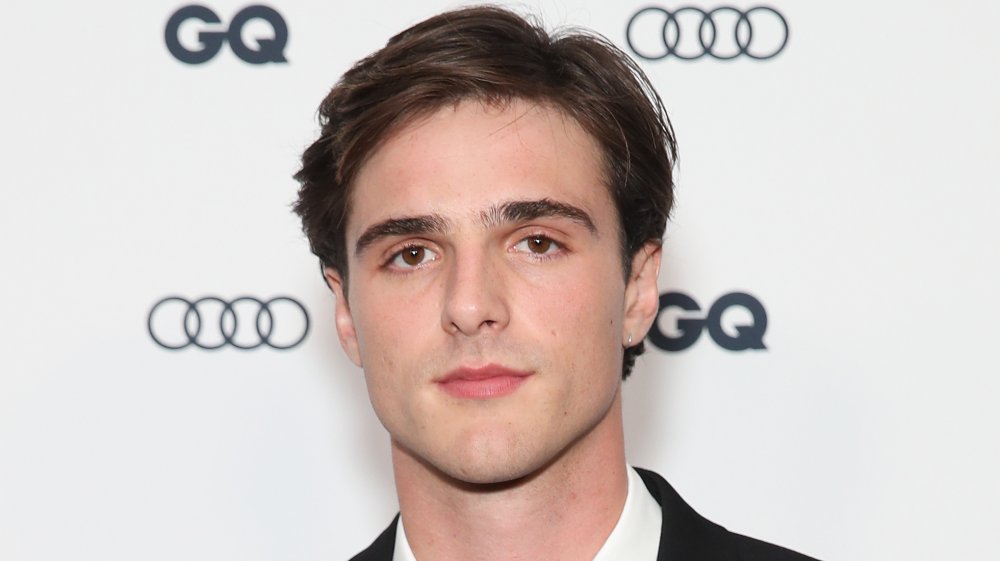 Brendon Thorne/Getty Images
Before Jacob Elordi had a cool million in his bank account, he was just another struggling actor in Los Angeles. "I'd been in LA for about a year, I didn't have any work and I had no money," he told GQ Australia. "I didn't really have anywhere to live and I was in my car and on mates' couches. My visa had like two weeks before it expired, so I was going to dip out and go back to Australia." 
Unlike some of his famous peers, who battled homelessness on their way to the top, Elordi had a strong support system to see him through those tough times. "I had my mum and dad making sure I was eating and I had a lot of support from friends, so I was very lucky," he said. "I was never down and out." It sounds like this rising star is surrounded by a lot of love, and we have a feeling he'll stay humble as his fame and fortune grows. Keep the hits coming, Elordi!