Dog The Bounty Hunter Responds To Daughter Trolling New Girlfriend
Dog the Bounty Hunter star Duane "Dog" Chapman may finally be finding solace after the untimely death of his wife, Beth Chapman. Beth died in June 2019 after a lengthy battle with cancer. Her passing left Dog so distraught that he contemplated taking his own life. 
Today, rumor has it that Dog is dating a woman named Moon Angell, whom he's known for more than 20 years. The parameters of their relationship may be unclear, but one thing is certain — Dog's daughter, Lyssa Chapman is absolutely furious about her dad spending time with Angell. Lyssa took to social media to publicly slam Moon Angell, tweeting: "You're [a] disgusting woman. Any person who moves in on a man weeks after losing his wife, who you were supposed to be a 'friend' to, Is the lowest scum on the planet." 
As if that wasn't enough, Lyssa added: "God will get you..." And to top it off, Lyssa claimed Angell was moving through the ranks, so to speak: "Let's not forget how you came to know my family because you were with my BROTHER. NOW TRYING TO [G]ET WITH MY DAD. BARFFFFFFF." 
That's a lot of shade, and Dog didn't take it lying down...
Lyssa's animosity toward Angell runs deep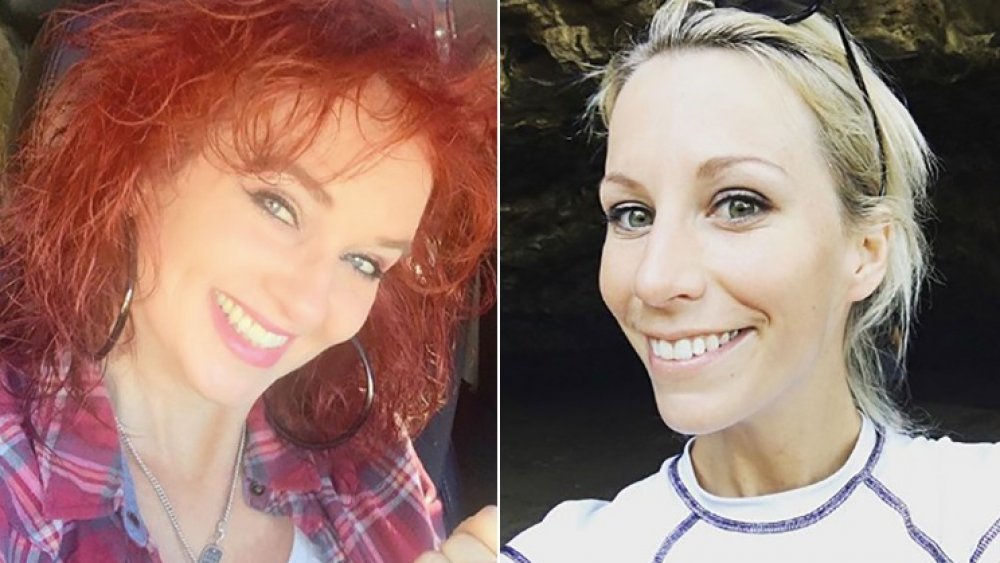 Instagram
After Lyssa Chapman eviscerated Moon Angell on social media, Duane "Dog" Chapman defended his lady friend against his daughter's accusations. Angell has just been so good to me," he told Radar Online. "I'll get really emotional and find myself getting into a dark hole and she will tell me to suck it up. So it's been good having her by my side." He made it clear that he's not looking for "another Mrs. Chapman," but Lyssa thinks Angell is encroaching on the family's turf.
"If you went to your mothers closet and saw she moved all her clothes and replaced them with her own, what would you do?" Lyssa tweeted. She even took aim at her dad's characterization of his relationship with Angell by tweeting a laughter and skull emoji along with an image of former President Bill Clinton and his infamous quote about Monica Lewinsky: "I did not have sexual relations with that woman." 
Wow, so Lyssa clearly has a bone to pick with her dad and Angell, but Dog insists his daughter is barking up the wrong tree.
Duane Chapman calls Angell a gift from God
Duane "Dog" Chapman defended Moon Angell against his daughter's tirade, telling Radar Online that Angell "has been a trustworthy and loyal friend to me for over 20 years. She has been with my family through many ups and downs. All my children are grown and gone on their own, there's no one left to help me!" Dog even called Angell the answer to his prayers. "I know Almighty God hears my broken heart and I didn't ask him for another Mrs. Chapman, but I asked him for a friend and He gave me Moon."
Dog insisted that no one could take the place of his late wife, Beth Chapman: "There will never be another Mrs. Dog but that doesn't mean I have to be so sad." The reality star also made it clear that Angell is important to him. "I know Almighty God hears my broken heart and I didn't ask him for another Mrs. Chapman, but I asked him for a friend and He gave me Moon," he told the tab. 
We're praying for a peaceful, happy, and drama-free future for Dog, Lyssa, and Angell in the days ahead.