This Is How Much JoJo Siwa Is Actually Worth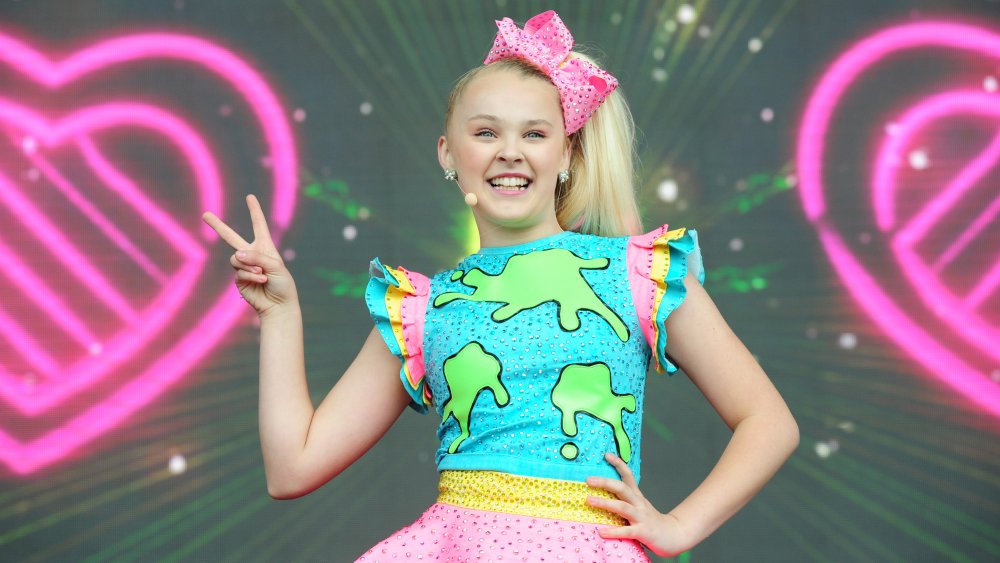 Timothy Hiatt/Getty Images
We may receive a commission on purchases made from links.
Despite still being a teenager, Jojo Siwa (full name Joelle Joanie Siwa) has been in the public eye for years now. There are plenty of things that you may not know about the young star who found fame thanks to her fancy moves on Dance Moms – and that includes how much she's actually worth.
Siwa, who now drives around in a custom BMW, is sitting on a fortune of around $12 million, according to Celebrity Net Worth. The website notes that "if JoJo maintains her current level of popularity we absolutely foresee a day where she is worth $50-100 million." While Siwa owes her current fortune to a wide range of endeavors — including television work, YouTube views (via her 10.5 million subscribers), book sales, a partnership with Payless shoes, her JoJo's Closet clothing line at Target (which also includes JoJo sheets, pillows, storage bins, and a slime kit), her JoJo dolls at Walmart, and the JoJo Dream Tour — she also makes a significant (and somewhat shocking) amount of money from one aspect of her signature style. Yes, that's right, Siwa is making some serious banks thanks to her bows. 
JoJo Siwa's bows have brought in big bucks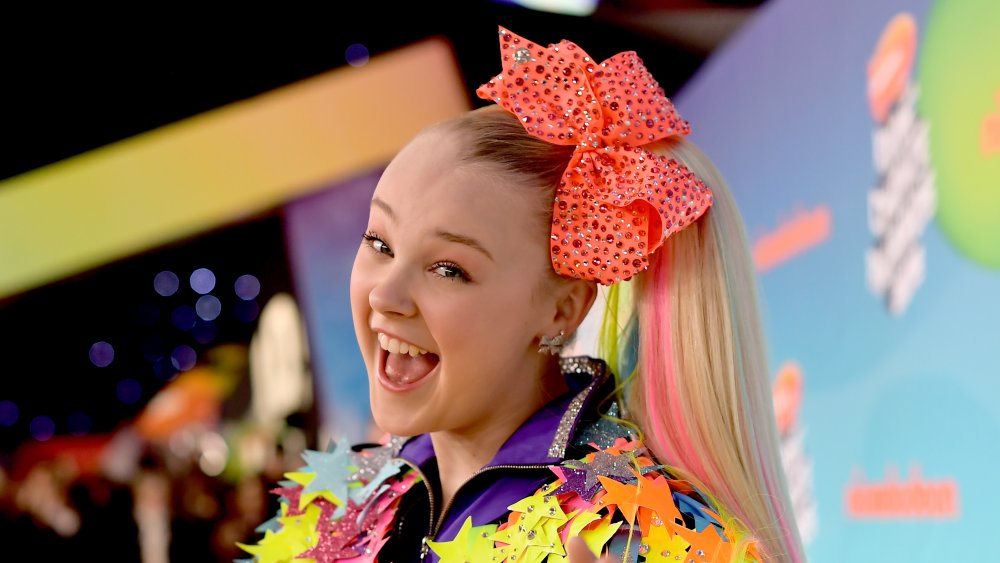 Matt Winkelmeyer/Getty Images
JoJo Siwa is famous for the big, bright bows that she wears in her hair. If the JoJo fan in your life wants their own vibrant ribbon, they can purchase one from the star herself, which is one way she makes her money.
There's a bow to suit any style or preference. Are you looking for a glittery bow or a rainbow unicorn bow? What about a silver star bow or a rhinestone bow? Whatever you choose, you'll not only end up with a trendy accessory, but you'll also be helping Siwa earn even more money.
According to Celebrity Net Worth, Siwa "has reportedly sold 40 million bow ribbons," with each bow costing shoppers around $9. While the young star doesn't pocket that full amount, a "conservative estimate" would apparently see "each sale generat[ing] $2.5 in net profit." If similar celeb endorsement deals are any indication, it's possible that Siwa could get up to 20% of profits –if she's lucky, that is. Celebrity Net Worth did the math reporting that 20% of profits would come out to "$0.54 per sale, pre-tax." The website continues, "If JoJo did indeed sell 40 million bow ribbons, let's presume she had to sell 10 million for her partner to recoup costs, that would leave her with $16 million pre-tax. Call it $8 million after tax." 
Not bad for a bunch of bows, huh? It's safe say that Siwa has a brightly-colored future ahead of her.