This Is How Much Maci Bookout From Teen Mom Is Actually Worth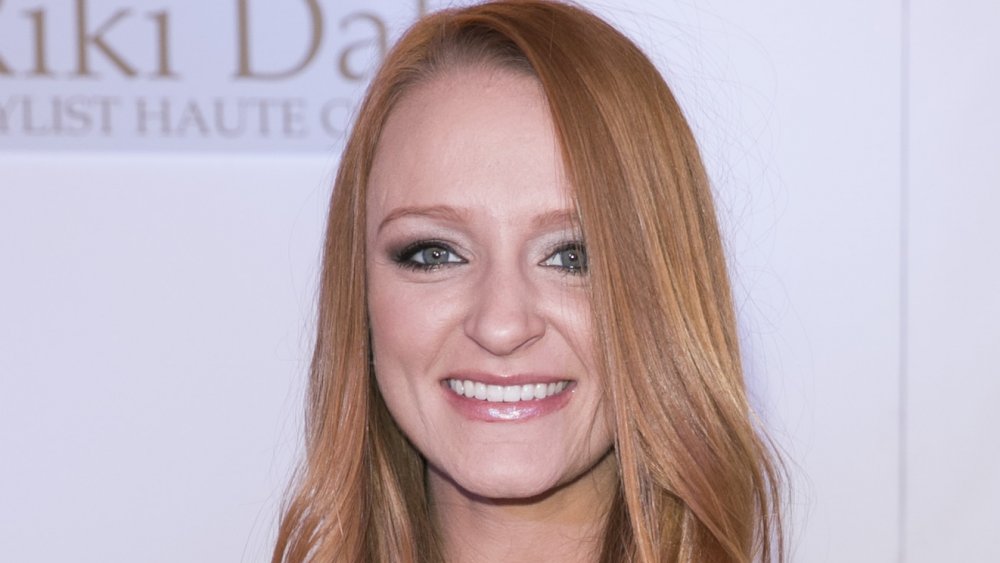 John Phillips/Getty Images
Teen Mom OG star and 16 & Pregnant alum Maci Bookout had humble beginnings as a high school cheerleader living in Chattanooga, Tenn, but once MTV came a-knocking, she transformed from a broke teenager to a reality star with a healthy net worth. Of course, this reversal of fortune didn't happen overnight, and Bookout has put in the hard work to take advantage of all the opportunities MTV brought her way. 
Oh, and did we mention Bookout started a business she's kept on the DL for years? Apparently, the mom wanted to keep the project completely separate from MTV to ensure she had something to fall back on when the spotlight faded. Smart cookie. Bookout's business acumen is important considering she has a huge home to maintain and three kids (Bentley, Jayde, and Maverick) to support alongside her husband, Taylor McKinney. 
Like other reality stars who've received a financial windfall within a short period of time, there have been plenty of bumps along Bookout's road to success. We'll reveal all of these ups and downs as we investigate Maci Bookout's real net worth. The final figure will surprise you.
Maci Bookout is a seasoned businessperson
Having a massive social media platform is a great foundation for growing a business, something Maci Bookout has taken full advantage of during her time with MTV. Her Things That Matter clothing line is a great example. She launched the business with her husband, Taylor McKinney, in November 2015. "Two kids, two dogs, two jobs ... and we still did it!" Bookout wrote on Instagram at the time. Less than a year later, she welcomed her third child, Maverick. 
Bookout intentionally keeps her social media marketing business sequestered from her other endeavors. "I never use my personal accounts to help promote," she told International Business Times. "I keep it very separate. Part of the reason why I like it that way is because I never know when it's going to help me or hurt me."
Another avenue that's certainly helped her bottom line: publishing. Her memoir, Bulletproof, was a New York Times bestseller that spawned a followup titled I Wasn't Born Bulletproof. The profits Bookout made off of these projects were probably a nice bonus on top of her Teen Mom OG paychecks, which reportedly clock in at about $25,000 per episode.
It sounds like business is good, right? So why is Bookout's estimated net worth only $10,000? Let's take a closer look. 
This reality star still has a lot to learn
Managing multiple businesses and motherhood at a young age can be tough, so it's easy to understand why Maci Bookout experienced some pitfalls on her road to success. One of these instances occurred in October 2019, when her Things That Matter clothing line was supposedly dissolved by the state of Tennessee. A clerk for the Tennessee Secretary of State told Radar Online that the business failed to file required paperwork about its management structure, employees, addresses, etc. 
Bookout and her husband, Taylor McKinney, said the whole thing was just a timing snafu. "We were out of the country ... and just didn't get the paperwork done, the couple said (via InTouch Weekly.) "Our attorney notified us and is taking care of it." That marked the second time the company was reportedly downgraded to an inactive status, but that's not the only costly paperwork problem Bookout has faced.
This reality star mom reportedly paid more than $80,000 in federal tax debt in 2015, but she was subsequently hit with a $12,000 tax lien in 2017. Yikes! Perhaps Bookout can take some solace in the fact that her ex-boyfriend, Ryan Edwards, has also struggled with tax problems. Edwards supposedly racked up close to $120,000 in tax debt as of August 2018, per Radar Online. 
Speaking of Edwards, his alleged tax headache is the least of his worries.