How Tara Reid Really Feels About American Pie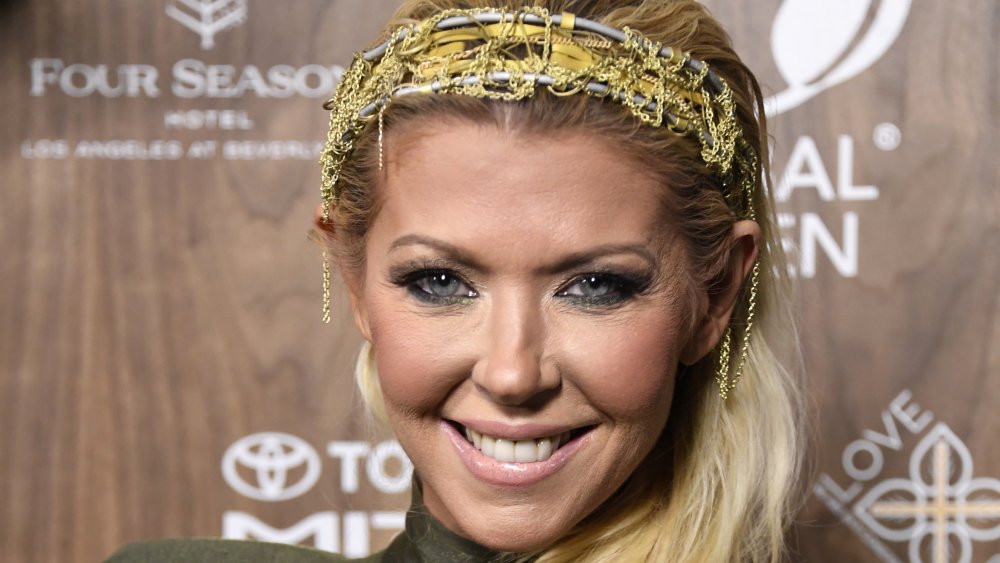 Frazer Harrison/Getty Images
At the height of her American Pie fame in the late '90s, Tara Reid was considered one of Hollywood's "It" girls. Although some of the misogynistic moments in the flick could make a crowd cringe now, Reid still shot to the limelight playing the adorable girl-next-door, Vicky. Her success would see her gracing coveted magazine covers and partying with fellow '90s A-listers such as Paris Hilton. "In my American Pie days, everyone was kissing my butt," the starlet mused to People in 2008. " I didn't realize how good I had it."
It's that same party persona, however, that would cost Reid her longevity in Hollywood. Starring in box-office flops after her American Pie success certainly didn't help — and neither did hosting a reality TV series that focused on her party-hopping around the world. Reid told Us Weekly (via CBS News) that her Taradise travel show was "probably the stupidest thing I ever did ... I didn't know it was going to ruin my career."
But all that is in the past. Reid appears to be done starring in horrendous spoof movies such as the Sharknado franchise, so perhaps now is a good time to see what she's been up to and how she really feels about American Pie.
Tara Reid doesn't talk poorly of the cult-classic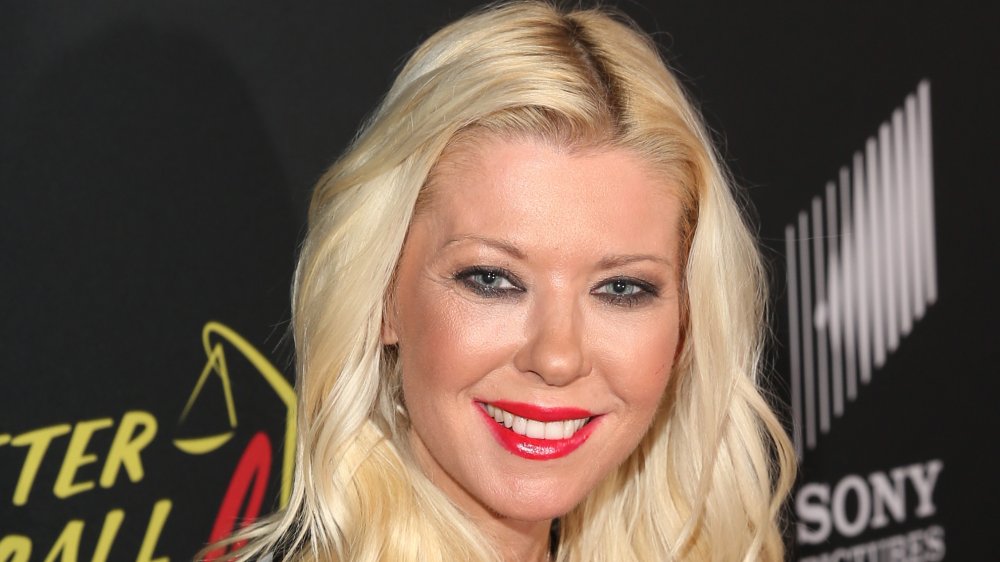 Jesse Grant/Getty Images
You'd think Tara Reid would be quick to scoff at the raunchy comedy series that helped make and break her career, but decades later, she's gained some healthy perspective. "At the time of American Pie my career was so high, it was blasting and then it dropped. All of a sudden you go from one extreme to the other," she told the Mirror in 2019. "Now everything has turned around. I have 13 movies I am working on now. Then I was playing a girl and now I am playing the mother. I'm getting the chance to play these ­amazing new roles, my whole world has changed."
Reid also pointed out that her reputation as a tabloid darling wasn't justified, particularly when you consider her peers at the time. "Lindsay [Lohan] did so many bad things but she had so many chances. I look at myself and think, 'What did I ever do wrong?' I haven't been arrested, I haven't got in trouble," she said, per the Mirror. "I think I get it harder than anyone else."
At the end of the day, the Sharknado starlet is actually excited about a potential American Pie reboot. "That'd be fantastic," Reid gushed to TooFab. "We all grew up together, you know?"