The Truth About Ellen Pompeo's Relationship With Her Husband, Chris Ivery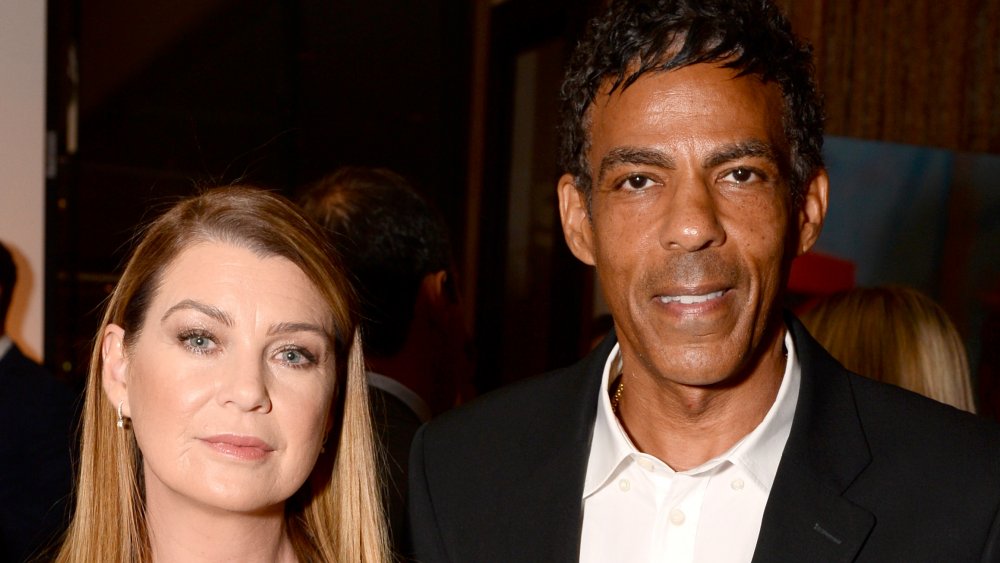 Andrew Toth/Getty Images
Longtime Grey's Anatomy star Ellen Pompeo, known to many fans as Dr. Meredith Grey, has been married to her husband, music producer Chris Ivery, since 2007. The two reportedly wed in a low-key New York City ceremony officiated by then NYC Mayor Michael Bloomberg and have since welcomed three kids (Stella, Sienna, and Eli) into their lives. 
To Pompeo's credit, she has managed to keep her treasured relationship out of the limelight, which is ironic considering Dr. Grey's love life is always a big topic of conversation. From  Derek "McDreamy" Shepherd (Patrick Dempsey) to Dr. Grey's latest potential love interest, Doctor Cormac "McWidow" Hayes (Richard Flood), Pompeo has one of the most active on-screen love lives on television, so it's understandable that some fans really want to know more about her real-life romance. 
Although Pompeo's home life might not be as juicy as a scene written by Shonda Rhimes, there are still plenty of interesting tidbits to digest about her marriage. How does Ivery feel about her sex scenes on Grey's Anatomy? What did Pompeo really think of him when they first met? Let's dissect and diagnose the truth about Ellen Pompeo's relationship with her husband, Chris Ivery.
Ellen Pompeo almost passed on the romance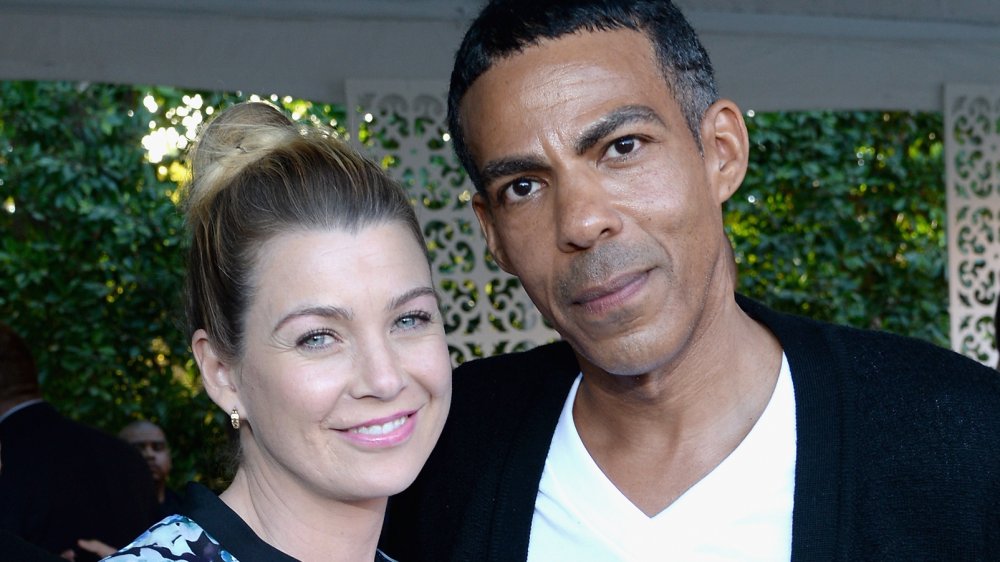 Larry Busacca/Getty Images
Ellen Pompeo's first meeting with Chris Ivery was very meet-cute. The two serendipitously bumped into one another in 2003 while shopping at Whole Foods in Los Angeles, but once the actor learned a little more about him and his Boston roots, she almost said sayonara. "I knew his background and I knew the circle in which he ran and I didn't want anything to do with it," she told The Telegraph in 2007 (via TV Fanatic). "You think you want to get away from your past and be this completely different person." Pompeo also revealed that Ivery had gone to jail "a couple of times" — a "very common" scenario within the Beantown community she'd tried so hard to leave behind.
Luckily, fate intervened, and Pompeo ran into Ivery again two days later. "By this time in my life I know that's no accident," she explained. "I knew he was supposed to be in my life." 
After six months of friendship, the two started dating. Ivery told People there was a moment for him when Pompeo "just looked different" to him. The Grey's Anatomy star also grew to appreciate the many things they have in "common." As Ivery told Us Weekly, "We love going to, like, a Laker or Clipper game. We'll go to a game and we'll go out to dinner."
How Chris Ivery really feels about Ellen Pompeo's sex scenes
One burning question fans might have about Ellen Pompeo's marriage is how Chris Ivery handles her steamy sex scenes on Grey's Anatomy. "There was a time back in the day that I watched it a lot," he told Us Weekly in February 2019. "I would say I'm not jealous; I'm really confident, but it's awkward." 
A perfect example of this strangeness: Ivery is friendly with actor Giacomo Gianniotti, who played Pompeo's on-screen love interest at one point. "He's a great guy. I actually like him," Ivery said. "And to be honest, I haven't watched those scenes because I feel like it can be awkward." Of course, this doesn't mean Ivery doesn't support his lady. "She's my biggest fan," he said. "I'm her biggest fan." 
Pompeo concurs that Ivery is all in. "My husband is not at all intimidated by my drive, or my bossiness," she told People. That's a good thing because Pompeo is not afraid to speak her mind on any topic, even when it pertains to her experiences with disgraced Hollywood bigwigs such as Harvey Weinstein.