Ellen Pompeo Opens Up About Experiences With James Toback, Harvey Weinstein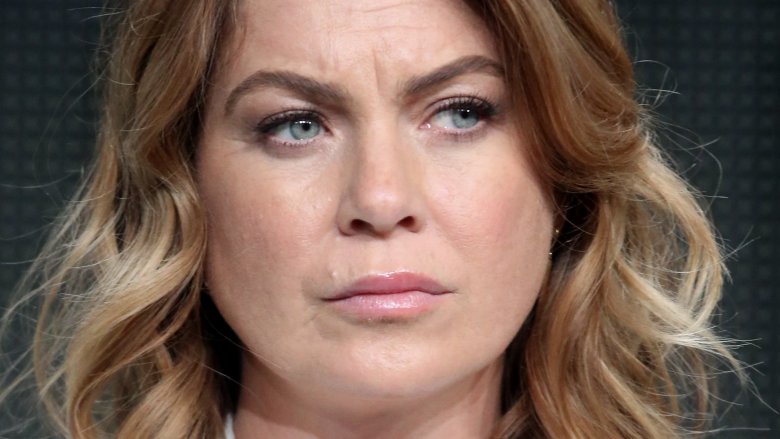 Getty Images
The Grey's Anatomy star recalled how she dealt with the now-disgraced disgraced Hollywood bigwigs.
In an interview with USA Today published on Monday, Nov. 6, 2017, Ellen Pompeo admitted to being "very lucky" not to have been sexually harassed by some of the head honchos of the entertainment industry—but revealed that she had had some unpleasant interactions with James Toback and Harvey Weinstein, who've both been accused of sexual misconduct, back in the day.
"I actually did have a situation with James Toback where I kind of told him to go (expletive) himself," Pompeo, 47, said, describing a meeting she'd had with the writer-director years earlier.
"It was held in a public place and I brought a man — my friend Tony," she explained. "And he didn't like that at all. And I could tell that. I could tell instantly that he was, like, no good. The minute my friend left, he asked me if I would get naked in a movie. And I was like, 'Really, dude? My friend has been missing all of 30 seconds and now you say that? I kind of laughed in his face."
As for Weinstein, Pompeo said she was fortunate enough to have never been harassed by the Miramax co-founder. "I met with Harvey at the Peninsula and he didn't try anything on me," she told USA Today. "I was very lucky. I escaped those clutches."
Regarding the rampant sexual harassment in the industry, Pompeo, who's worked on Grey's Anatomy since 2005, continued, "Going out there and auditioning for jobs and basically having to beg men and get their approval for jobs was never fun for me. Even though I didn't have any terrible experiences like some of these poor girls, this is the environment and you're aware of it. I'm very grateful in my choice to stay in my safe space."
As Nicki Swift previously reported, Weinstein's alleged decades worth of sexual harassment, assault, and rape were exposed after both The New York Times and The New Yorker published exposés on the movie producer. Since then, dozens of women have come forward with their stories, including Gwyneth Paltrow, Cara Delevingne, Lupita Nyong'o, and Paz de la Huerta.
Similarly, James Toback's alleged behavior of sexual misconduct was revealed by a report published by the Los Angeles Times. According to the paper, Toback would often brag about his movie career to women on the street, offering them an opportunity to appear in his next big project. After going to his hotel room, many women, including Selma Blair, Rachel McAdams, and Pompeo's Grey's Anatomy co-star Caterina Scorsone, claimed that he'd sexually harassed them and/or masturbated in front of them.
Unfortunately, Toback and Weinstein aren't the only men who've been accused of using their position of power to prey on people in Hollywood. Read up on all the other big names who've been called out by both men and women in the industry.