Boardwalk Empire Star Paz De La Huerta Accuses Harvey Weinstein Of Rape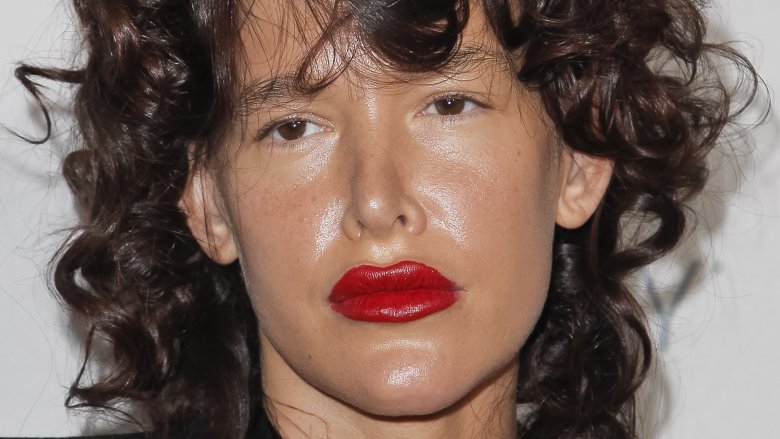 Getty Images
Another actress has come forward with a disturbing claim about Miramax co-founder Harvey Weinstein.
In an interview with Vanity Fair, Boardwalk Empire's Paz de la Huerta recalled first meeting Weinstein when she was 14 years old on the set of The Cider House Rules. She said a few years later, when she was 21 years old, he sent her science fiction books, hinting at a possible role in a new movie. Then, at age 26, de la Huerta ran into the movie producer at Manhattan's Standard, High Line hotel in November 2010. Weinstein allegedly offered her a ride home to her apartment in Tribeca, which she apparently accepted. Once there, she said he insisted he be allowed inside for a drink, and, unfortunately, that's when things took a turn for the worst.
"Immediately when we got inside the house, he started to kiss me and I kind of brushed [him] away," de la Huerta, now 33, told Vanity Fair. "Then he pushed me onto the bed and his pants were down and he lifted up my skirt. I felt afraid. . . . It wasn't consensual . . . It happened very quickly. . . . He stuck himself inside me. . . . When he was done he said he'd be calling me. I kind of just laid on the bed in shock."
But this wouldn't be the only time Weinstein violated her, according to de la Huerta. A month later, de la Huerta said Weinstein was waiting in her building's lobby when she returned home after a photoshoot. De la Huerta recalled feeling scared, since he'd allegedly been repeatedly calling her. She said he had "hushed her" and urged her to allow him inside her apartment so they could talk. Once inside, he allegedly raped her again.
This is far from the first time that Weinstein has been accused of sexual misconduct. As Nicki Swift previously reported, Weinstein's alleged decades-long history of sexual harassment, sexual assault, and rape was exposed by The New York Times and The New Yorker in October 2017. Since then, dozens of other women have come forward to share their own disturbing accounts of sexual misconduct at the hands of Weinstein, including Gwyneth Paltrow, Cara Delevingne, and Lupita Nyong'o.
Weinstein, whose wife left him, reportedly received one week of inpatient treatment for sex addiction at a rehab facility in Arizona. In late October, TMZ stated that he'd continue with an outpatient program for a month.
Weinstein, 65, has become the subject of multiple police investigations. A detective for the NYPD told Vanity Fair that, based on de la Huerta's interviews, the police "have enough to make an arrest."
Meanwhile, a rep for Weinstein has "unequivocally denied" all accusations of rape.