Lupita Nyong'o Recalls Being Sexually Harassed By Harvey Weinstein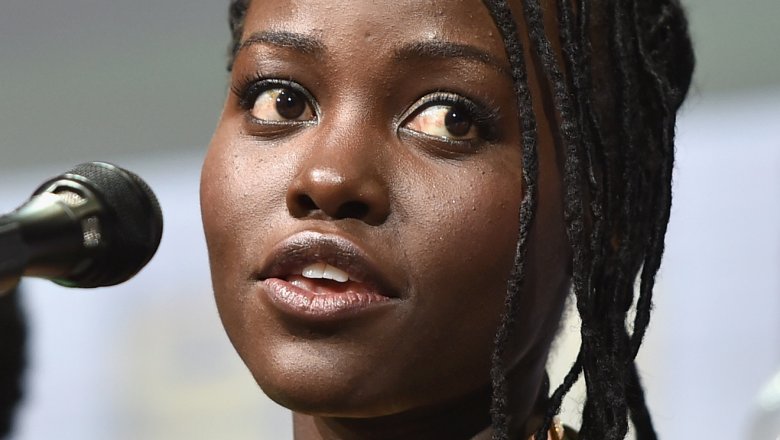 Getty Images
The Star Wars actress just opened up about her personal experience with disgraced movie producer Harvey Weinstein.
In an op-ed for The New York Times published on Thursday, Oct. 19, 2017, Lupita Nyong'o claimed to be a victim of Weinstein's sexual harassment.
"I have been following the news and reading the accounts of women coming forward to talk about being assaulted by Harvey Weinstein and others. I had shelved my experience with Harvey far in the recesses of my mind, joining in the conspiracy of silence that has allowed this predator to prowl for so many years," Nyong'o, who said she met Weinstein in 2011, began (via E! News). "I had felt very much alone when these things happened, and I had blamed myself for a lot of it, quite like many of the other women who have shared their stories."
The 34-year-old continued, "But now that this is being discussed openly, I have not been able to avoid the memories resurfacing. I have felt sick in the pit of my stomach. I have felt such a flare of rage that the experience I recount below was not a unique incident with me, but rather part of a sinister pattern of behavior."
Recalling a time when she arrived at Weinstein's home to watch a movie, Nyong'o described how Weinstein wanted to give her a massage. "For the first time since I met him, I felt unsafe," the actress wrote. "I panicked a little and thought quickly to offer to give him one instead: It would allow me to be in control physically, to know exactly where his hands were at all times."
Nyong'o, who joins a choir of women who've accused Weinstein of sexual misconduct, also recounted a separate occasion when the two had had dinner together at a hotel restaurant. After turning down Weinstein's alleged offer to take their meals up to a room, Nyong'o said Weinstein led her out of the restaurant, despite neither having eaten, and hailed her a cab.
"Before I got in, I needed to make sure that I had not awakened a beast that would go on to ruin my name and destroy my chances in the business even before I got there," she remembered. "'I just want to know that we are good,' I said. 'I don't know about your career, but you'll be fine,' he said."
She added, "It felt like both a threat and a reassurance at the same time; of what, I couldn't be sure."
A representative for Weinstein has since disputed Nyong'o's claims, stating, "Mr. Weinstein has a different recollection of the events, but believes Lupita is a brilliant actress and a major force for the industry" (via E! News). The spokesperson noted, "Last year, she sent a personal invitation to Mr. Weinstein to see her in her Broadway show Eclipsed."
As Nicki Swift previously reported, Weinstein's alleged history of sexual harassment and assault was exposed by The New York Times in early October 2017. A later report by The New Yorker accused the Miramax co-founder of raping at least three women. Since these stories broke, Weinstein has faced an onslaught of disturbing allegations from women in Hollywood, including Cara Delevingne, Gwyneth Paltrow, and Angelina Jolie.
Weinstein has since been fired by the company he co-founded, The Weinstein Company, and his wife, Georgina Chapman, has left him. He is currently being investigated by both the NYPD and the LAPD.