Grey's Anatomy Star Caterina Scorsone Accuses James Toback Of Sexual Harassment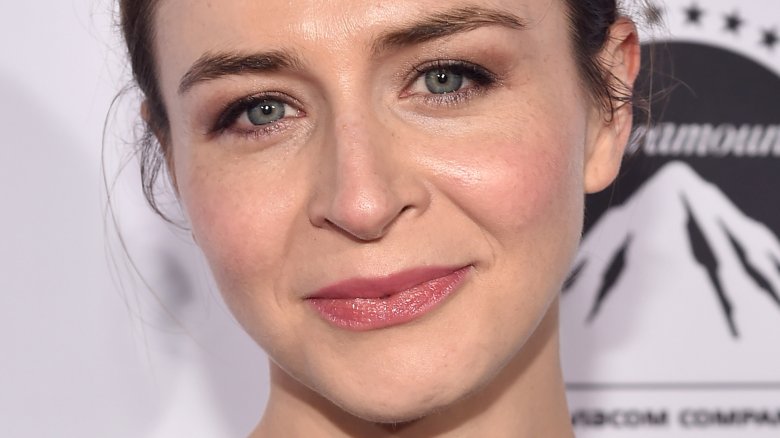 Getty Images
Yet another actress is speaking out against the director.
Caterina Scorsone, best known for her role as Dr. Amelia Shepherd in Grey's Anatomy, took to social media to call out James Toback for his alleged history of sexual misconduct. Sharing a screenshot of Toback's profanity-laden public denial of all accusations, Scorsone claimed that Toback had once sexually harassed her, citing an article she'd written years earlier. In the article, she wrote that a "fairly prominent director" had contacted her after an audition for one of his films, and, after meeting, Scorsone alleged that it became clear to her that there was a condition to her getting the role and it was "explicitly sexual in nature."
She alleged that Toback had launched into a story about "the nature and definition of sex, orgasm, and the universe," before ultimately questioning her abilities as an actor—reportedly calling Scorsone "repressed" and saying that she should be able to "go there" with him.
Scorsone stated that she refused and, subsequently, did not get the part.
While she never named Toback in her article, Scorsone has now admitted that it was Toback who'd allegedly harassed her—and, she said, she decided to come forward about his behavior after seeing him deny the recent accusations made against him. "In response to James Toback's crass denial in Rolling Stone, I feel I must corroborate the stories of these women. I want to be clear that the predatory director I wrote about in the article I posted a few days back, was James Toback," she explained on Instagram.
"The article was written 17 years ago. Many industry people knew about it and encouraged me to stay silent. I didn't, and it directly affected my career," Scorsone continued. "I stand with all the women who were brave enough to tell their stories. I also stand with all the women who don't feel that they can speak up, even now. Let's shine light into all the darkest corners."
As Nicki Swift previously reported, Toback's alleged history of sexual misconduct was first exposed by an article in the Los Angeles Times. Since then, over 200 women have contacted the article's writer with their own experiences with the director, and actresses Selma Blair, Rachel McAdams, and Julianne Moore have made similar accusations.