The Real Reason Diane Keaton Hasn't Dated In 35 Years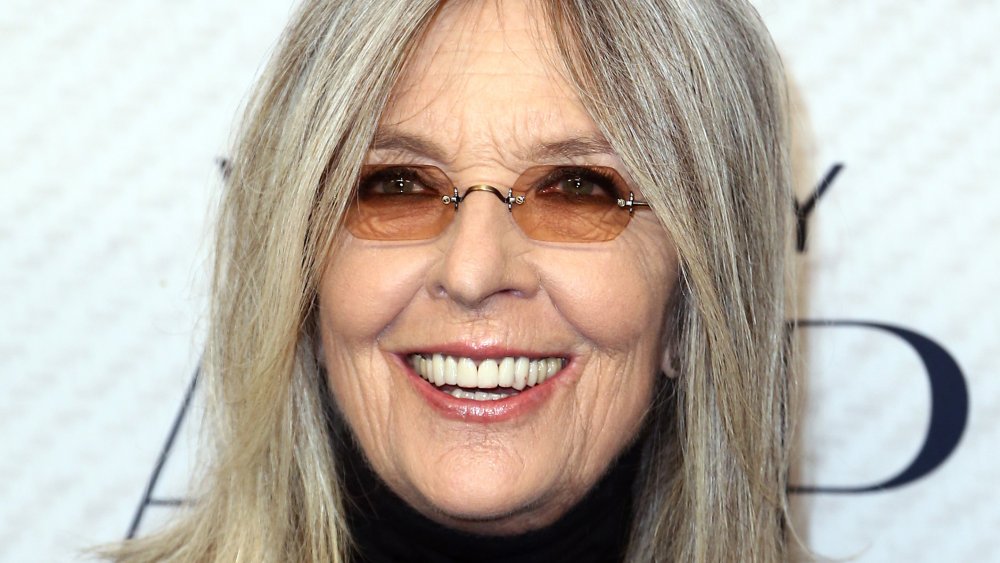 Tommaso Boddi/Getty Images
Let's be real: So much of the celebrity news cycle is centered on who famous people are dating at any given time, but there's at least one Hollywood actress who's avoided getting caught up in that conversation for quite a while. Diane Keaton hasn't dated anyone in more than three decades — and yes, she's proud of that fact.
Sure, the Something's Gotta Give star has been linked to several famous men over the years (including Al Pacino and Warren Beatty,) but Keaton has never gotten married and prefers it that way. When she was asked by InStyle if men ever ask her out nowadays, she responded, "Never. All right?" That's not the only time she's publicly addressed her love life, so keep reading to learn more about Keaton's priorities.
Diane Keaton has 'a lot of male friends' but no dates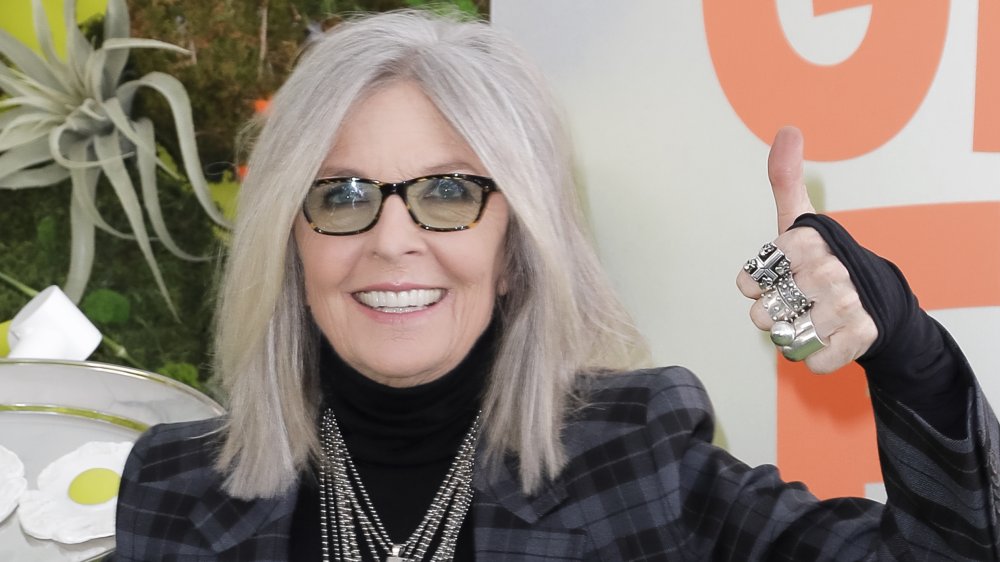 Tibrina Hobson/Getty Images
It may seem a tad forward for InStyle to pry into Diane Keaton's love life, but the acclaimed actor, who celebrated her 74th birthday in January, cut right to the chase. "Let's just get that straight ... I haven't been on a date in, I would say, 35 years. No dates," she said. That doesn't mean there are no men in her life. "I have a lot of male friends. I have a lot of friends, but no dates. No mwah-mwah," she clarified.
Previous exes include director and Annie Hall co-star Woody Allen, whom she dated in the early 1970s. "He is so hilarious and I just adored him, I really did," she said, per People. Despite the long-standing sexual abuse allegations against Allen (which he's denied), Keaton remains in his corner, tweeting in January 2018: "Woody Allen is my friend and I continue to believe him." Keaton also dated former co-stars Al Pacino and Warren Beatty. She worked with Pacino in The Godfather, telling People: "I was mad for him. Charming, hilarious, a nonstop talker." As for Beatty and their time together on Reds? She called him "a brilliant character. So complex and charming." 
Clearly, there's no bad blood between Keaton and these former flames.
Diane Keaton doesn't need a wedding ring to feel fulfilled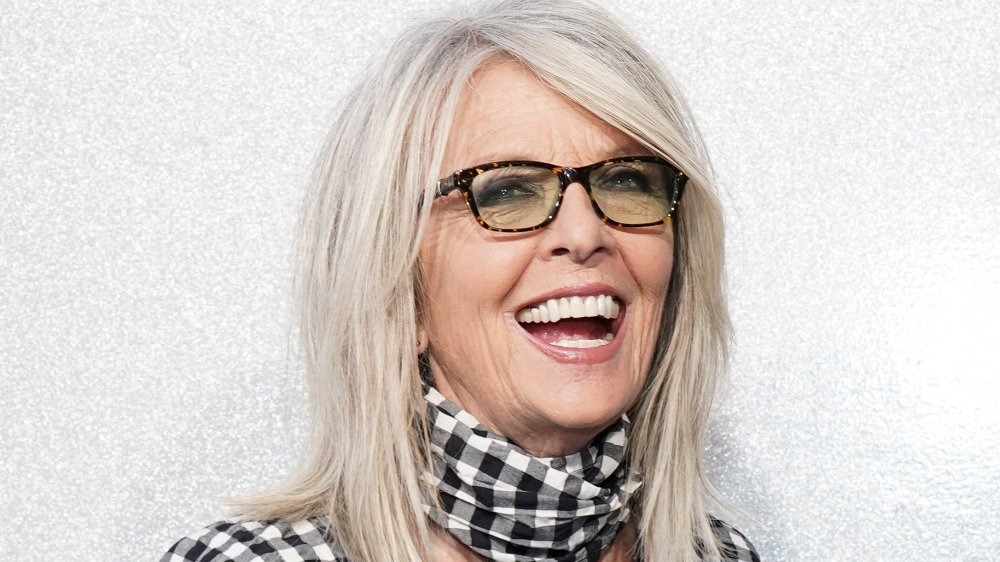 Rachel Luna/Getty Images
No, Diane Keaton never tied the knot, but that doesn't mean she's missing anything. "I don't think that because I'm not married it's made my life any less. That old-maid myth is garbage," she said in 2001, per The Cut. She's the proud mom of two adopted children, Dexter and Duke, and she's also a talented performer who won an Oscar and two Golden Globes. And in her free time, she shares old memories and adorable dog videos on Instagram, and we are so here for it.
In an interview with People in May 2019, Keaton said, "I'm 73 and I think I'm the only one in my generation and maybe before who has been a single woman all her life." While she's surely not the only one, it does set her apart from plenty of her Hollywood peers. She added that she's "really glad" she never got married. "I remember one day in high school, this guy came up to me and said, 'One day you're going to make a good wife.' And I thought, 'I don't want to be a wife. No.'"
Keaton's love life clearly doesn't define her now — nor will it ever overshadow her accomplishments. Bravo!