The Dismal Amount Of Money Tara Reid Made For American Reunion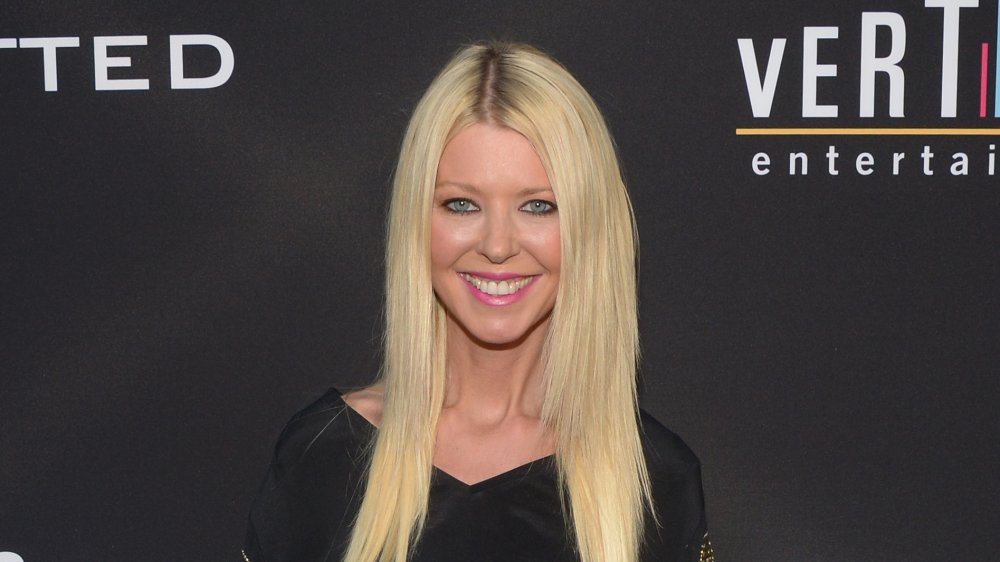 Dave Mangels/Getty Images
After initially breaking into the movie business as a young actress, it seemed like no one in Hollywood was willing to cast Tara Reid for a few years. That changed when she ended up with a role in the incredibly popular (and entertainingly absurd) Sharknado franchise, a gig — and an accompanying paycheck — that she's likely thankful for. It turns out that she made an absolutely dismal amount of money for her work on American Reunion, the 2012 revival of the American Pie franchise.
According to The Hollywood Reporter, Reid was paid merely $250,000 to reprise her role as Vicky Lathum. That relatively modest amount seems even smaller when you compare it to the $500,000 to $750,000 that was given to other cast members like Chris Klein, Eddie Kaye Thomas, Thomas Ian Nicholas, Natasha Lyonne, Jennifer Coolidge, Mena Suvari, and Shannon Elizabeth. The number seems to shrink even more when you find out that Alyson Hannigan and Eugene Levy likely earned $3 million each and both Jason Biggs and Seann William Scott reportedly earned $5 million, as well as a small portion of the film's first-dollar gross.
Granted, those paychecks are all pretty small when it comes to the kind of jaw-dropping fortunes you can make in the entertainment industry — and it could be argued that American Pie ruined their careers — but luckily for Reid, she's still managed to bring in a small fortune of $2 million, according to CelebrityNetWorth. However, she tried to increase that by a significant amount with a Sharknado-related lawsuit.
Tara Reid sued the Sharknado producers for $100 million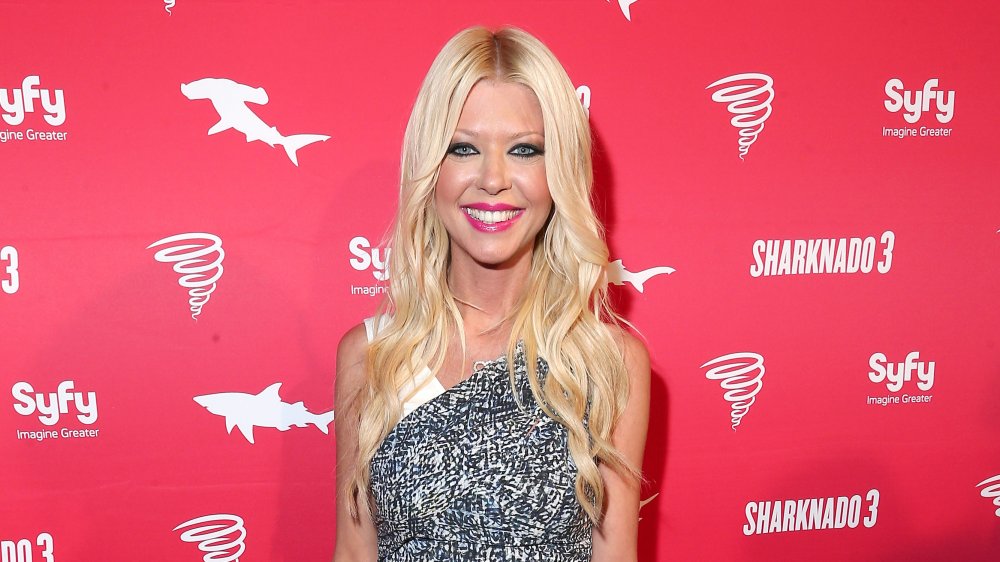 Mark Davis/Getty Images
Tara Reid may have the Sharknado films to thank for her career's revival, but that didn't stop her from suing the producers for $100 million when she felt like they hadn't stuck to their end of her contract.
When Reid agreed to appear in the sixth (yes, sixth) movie in the Sharknado series, aptly called The Last Sharknado: It's About Time, her contract stated that "in no event shall [Reid's] likeness be used for any merchandising in association with alcohol, tobacco, gambling, hygiene, or sexual products without [Reid's] prior written approval," according to Forbes.
Despite the stipulations of the agreement with Reid, Sharknado producers apparently made deals that would see the movie's characters, including Reid's April Wexler, featured on beer products, as well as slot machines and video gambling devices. This sparked the massive $100 million lawsuit, which Reid launched in December 2018. Unfortunately for her, things didn't go quite as she planned, and by April 2019 she had dropped the lawsuit. It turns out that not everything Sharknado-related will lead to a financial whirlwind.