The Truth About Kate Gosselin's Legal Troubles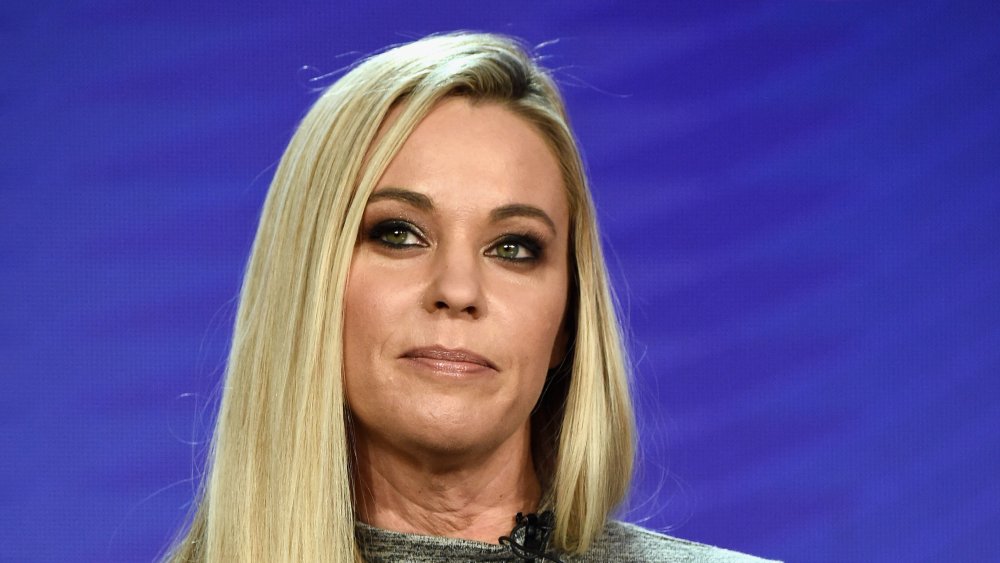 Amanda Edwards/Getty Images
Kate Plus 8 alum Kate Gosselin might have ditched her can I speak to the manager haircut years ago, but it doesn't mean she has shed her troubled public image along with the outdated 'do. Yep, the controversial mom to sextuplets Leah, Collin, Joel, Alexis, Hannah, and Aaden, plus twins Cara and Mady, is embroiled in drama once again. This time, she's battling it out with her ex-husband, Jon Gosselin, regarding their children's future on television. Although Jon & Kate Plus 8 is long done and the last episode of Kate Plus 8 aired in July 2017, there are still issues to sort out regarding whether their younger brood of six (Cara and Mady are legal adults in college) can appear on TLC specials or other productions. The back-and-forth about this issue reached a fever pitch in December 2019 when a judge delivered a shocking ruling against Kate. 
Given that many fans are used to seeing this fierce mom win in court, there are some questions floating around about what led to this eyebrow-raising loss. We'll do our best to sort out the complicated truth about Kate Gosselin's legal troubles.
Kate Gosselin royally messed up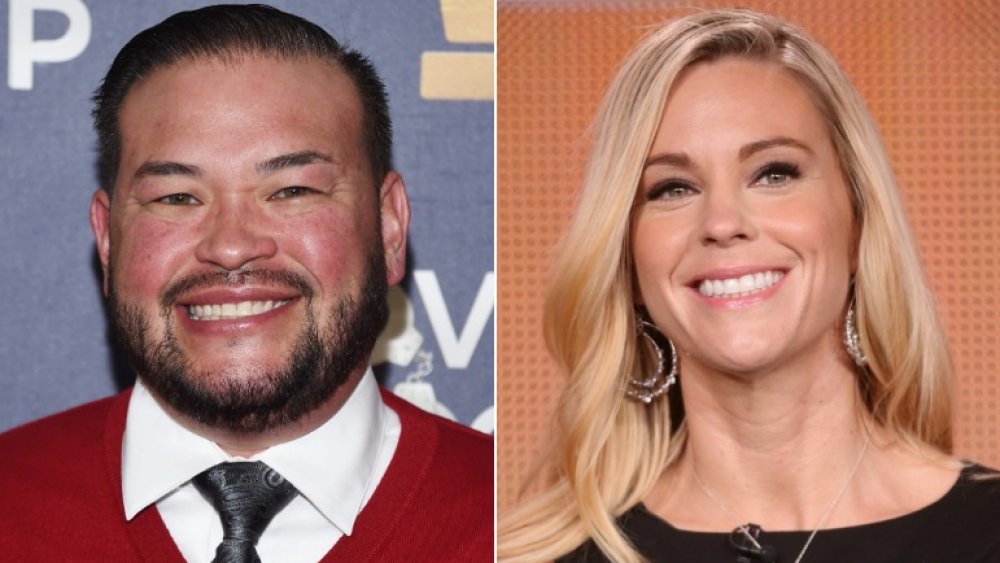 Amanda Edwards, Frederick M. Brown/Getty Images
Kate Gosselin has been accused throughout the years of being an unfit parent, criticism which has largely come from her ex-husband, Jon Gosselin. As Jon sees it, Kate prioritizes fame over the well-being of her kids. As he argued to Dr. Mehmet Oz in November 2019, "I believe that her belief system is skewed."
Some might be inclined to chalk the former reality star up to having a bad case of bitterness, but there could be some truth to his opinion, given Kate's legal snafu. As chronicled in the Daily Mail, it all started in October 2019, when TLC aired a Kate Plus 8 special featuring four of the 15-year-old sextuplets. The episode caught the attention of Jon, who went to court accusing his ex and TLC of defying a legal order concerning the children's ability to appear on TV. The May 2019 order stated that Kate or TLC must provide the dad with a filming schedule prior to shooting, and they must have valid work permits issued by the Pennsylvania Department of Labor & Industry. Not only were the children allegedly denied work permits, but a judge also ruled that it was not in the kids' "best interests" to get involved with TLC again. "They put profits and ratings ahead of the well being of my children and filmed illegally without work permits," Jon railed to the Daily Mail.
The judge presiding over the case ruled that Kate was in contempt of court, and she was ordered to pay $1,500 in legal fees to Jon.
What does this mean for Kate Gosselin's relationship with TLC?
Just before the Kate Plus 8 special in October 2019, Kate Gosselin was given another spin-off show, Kate Plus Date, from June to July of the same year. The chance of Kate finding love on television is pretty slim to none now — at least with TLC, because the network reportedly axed her before the December 2019 court hearing. "Kate stated in court that TLC has terminated their relationship with her," a source claimed to Radar Online. Ouch.
Jon Gosselin also thinks it's unlikely that TLC's TV cameras will enter Kate's house again, telling the Daily Mail, "I don't think they will ever film again, I've heard nothing from TLC. I really just want to get my kids off the television period." And if the mom refuses to obey the judge, the consequences will be dire."'If she doesn't comply, if she films the kids without permission again, she will go to jail."
We're not sure how Kate will make an income now, but rest assured any future appearance on TV probably won't include her big brood. Until then, you can check out what the controversial mom is up to today.