This Is How Much Money Regis Philbin Is Actually Worth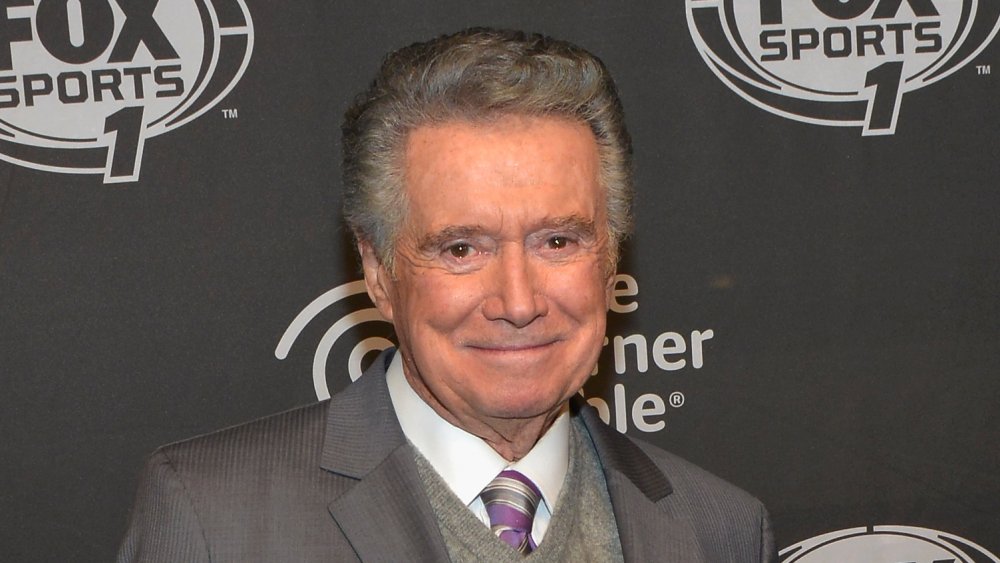 Eugene Gologursky/Getty Images
Regis Philbin became incredibly famous while appearing as a talk show co-host alongside Kathie Lee Gifford and later Kelly Ripa, not to mention his hosting duties on Who Wants to Be a Millionaire. It's no surprise that he also made a lot of money during his time on TV. And while we may not hear much about Philbin anymore, he's still worth more money than you might imagine.
According to CelebrityNetWorth, Philbin has an estimated $150 million. And how did he manage to bring in so much? Making $20 million per year in salary at the peak of his career, the popular host was earning around $100,000 per episode as Millionaire's quizmaster from 1999 to 2002. Of course, there's no doubt that he was also bringing in a hefty salary for his work on Live! with Regis and Kathie Lee, which lasted for 12 years, and later Live! with Regis & Kelly, to which he said goodbye near the end of 2011. According to TMZ, Philbin was being paid between $18 and $20 million annually for his final years on the talk show — however, an alleged pay cut may have been a reason for his departure.
Whatever the situation might have been when Philbin left his shows behind, he was still making money outside of the industry by being savvy with stocks.
Regis Philbin keeps making money by playing the stock market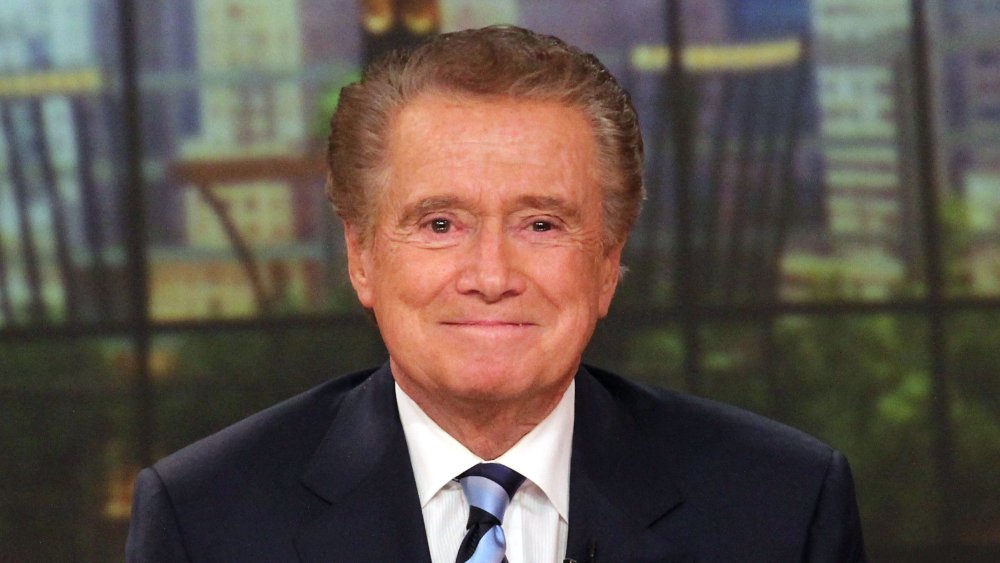 Rob Kim/Getty Images
Regis Philbin may be famous for his work as a television host, but it turns out that he's no stranger to the stock market. Along with ringing the opening bell at the New York Stock Exchange in 2013, Philbin also plays the financial game himself.
In 2018, Philbin talked to AOL Entertainment about how he spends his days now that he's retired, and revealed that staying involved with stocks is part of his routine. "While there are days I do miss working, it's been a nice change of pace to focus more on relaxing and spending time with my wife Joy and our kids and grandkids," he said. "I also continue to stay physically and mentally active by playing tennis and keeping up with the stock market."
Philbin has also been known to share his thoughts on the market with CNBC, even offering up his stock picks in 2010 and doing the same again in 2014, showing off his investment knowledge and explaining why he had taken a chance on Elon Musk's company. "I played with Tesla," he said. "When it got real deep, real low. And then went up high. Made a lot of money. But all of a sudden it goes up and down, up and down. I'm waiting for it to go down that low again. It hasn't." 
If you're looking for a stock market mentor, it seems like you might be able to look to Philbin for advice.