This Is How Much Money Diane Keaton Is Actually Worth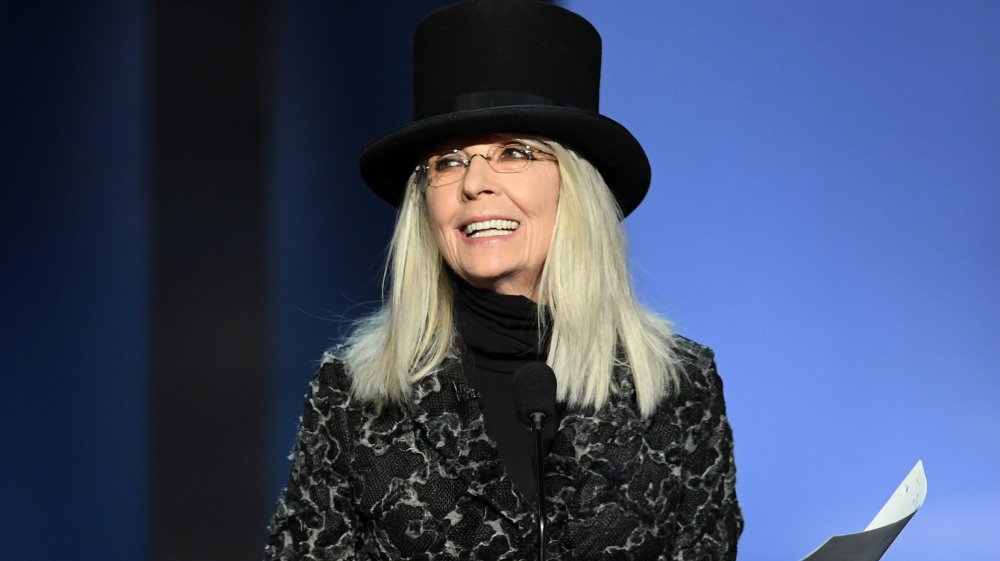 Kevin Winter/Getty Images
We may receive a commission on purchases made from links.
It's hard to believe that Diane Keaton won't admit she's an icon in the world of film. She starred in classics like Annie Hall and The Godfather, and Father of the Bride. Keaton is also a lifelong bachelorette, who dated A-list legends Al Pacino, Warren Beatty, and Jack Nicholson, And yet, the famed actress is humble. "This word 'icon' is new to me," she mused in an interview with InStyle, adding, "No one has ever called me an icon. I guess with time you call people an icon because they've been around for a long time. That's an icon for you."
Sure enough, Keaton has been around for a long time. Acting since the early 1970s, the Los Angeles-born starlet has been nominated for Best Actress Oscars over the timespan of a whopping four decades. The best part? She's showing no signs of stopping, either. While the Manhattan star is still putting out movies, she's certainly keeping busy too, with a mixture of different side projects, while still making time to be Instagram's coolest fashion influencer, as well.
So, with a long-lasting career in Tinseltown and a variety of different hobbies on the go, how much money does the Something's Gotta Give actress have? You'll be surprised to find out how much Diane Keaton is actually worth. Read on and find out!
The quirky Diane Keaton is a jack-of-all-trades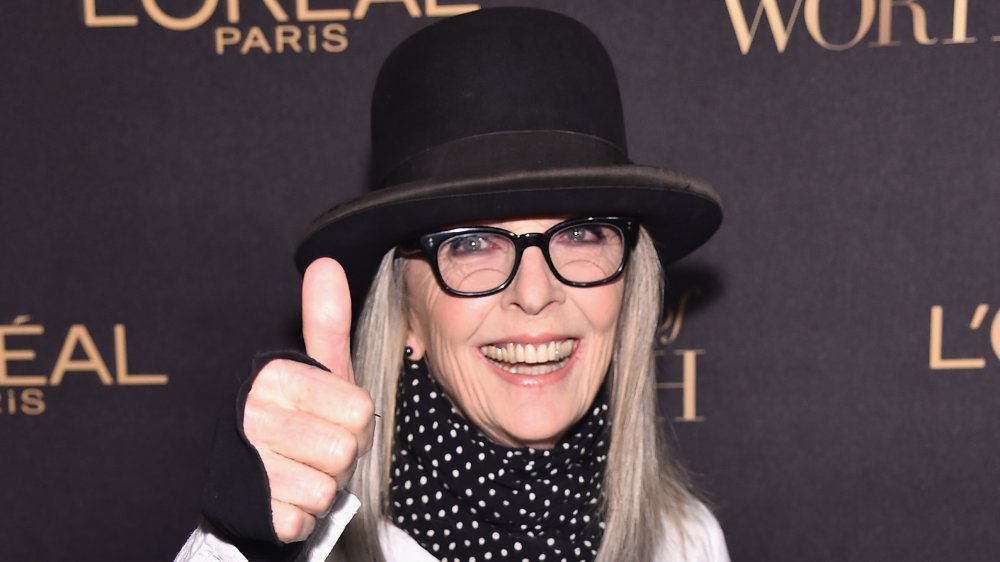 Michael Loccisano/Getty Images
"I never understood the idea that you're supposed to mellow as you get older," Diane Keaton once mused to AARP, adding, "Slowing down isn't something I relate to at all." The Annie Hall legend has clearly shown no signs of stopping in her lustrous career and boasts a startling net worth of $50 million.
While Keaton is still making money starring in films — and producing them, too — how else does she rake in so much dough? Well, she focuses on turning her hobbies into profit. Case in point? The actress launched a line of "unpretentious wine" in 2015. The Drinks Business reported that a cocktail of sorts — her red blend over ice — was adorably "nicknamed 'The Keaton' by Ellen DeGeneres."
If you think Keaton's line of work stops there, think again. As it turns out, the style fanatic's love for design doesn't just end with fashion — she's obsessed with home decor, too. Speaking with Wine Spectator, Keaton revealed her love of architecture happened when she bought her first home after the success of Annie Hall. Translating that love into house-flipping, the acting icon has been restoring homes and selling them for years now, even releasing books on the matter and designing her own lighting collection.
While it may sound like Keaton has a lot on her plate, it's just the way she likes it. As her longtime pal, Sarah Jessica Parker told AARP, "Diane has never subscribed to the conventional way of doing things. She's endlessly curious."