How Megxit Is Affecting Prince Harry's Ex-Girlfriend, Cressida Bonas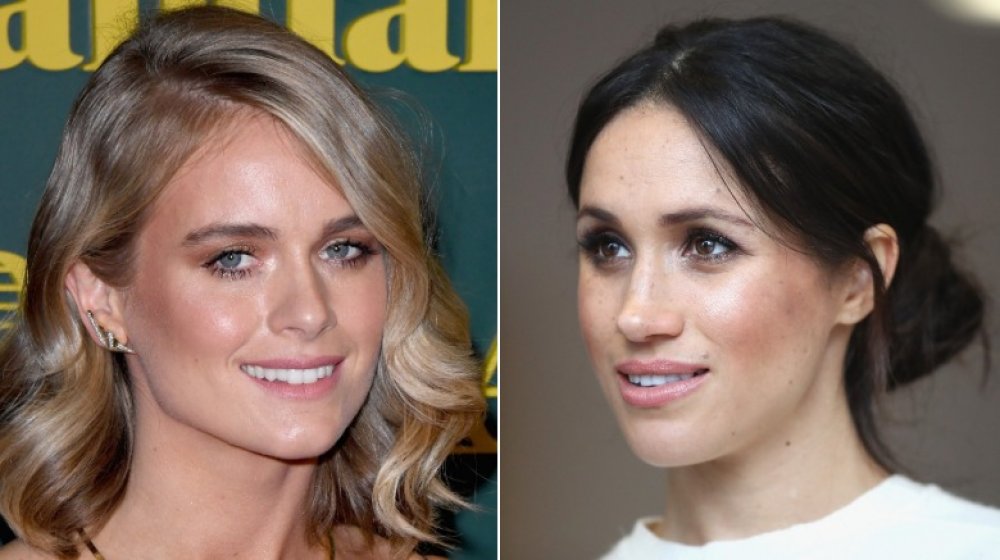 Stuart C. Wilson, Chris Jackson/Getty Images
It seems like everyone has something to say about Prince Harry and Meghan Markle's decision to step back as senior royals. The queen addressed the situation soon after meeting with her grandson; Harry's brother, Prince William, has also seemingly spoken out about the tense circumstances. In the United States, both the Duchess of Sussex's father and half-sister have (unsurprisingly) shared their (negative) opinions. Even Canadians are debating the pros and cons of royals residing in their country. However, one person who's decided not to weigh-in is Harry's ex-girlfriend, Cressida Bonas.
When asked if she sympathized with Markle, Bonas told the Evening Standard: "I wouldn't take a position on that because it would be a headline." (And, of course, her non-position also became a headline.) 
Bonas, who is a model and actress, was first introduced to Harry by his cousin, Princess Eugenie, and went on to date the prince from 2012 to 2014. They remained friends after their slit, which is why she was invited to Harry and Meghan's May 2018 wedding. It's also surely why Bonas told the Evening Standard that she doesn't want to discuss the drama surrounding the Duke and Duchess of Sussex "out of respect" for them. 
While that's undoubtedly true, there are other reasons why Bonas does not want to serve as the media's subject matter expert on her ex's every move. 
Cressida Bonas' past with Prince Harry still creates 'hurdles' for her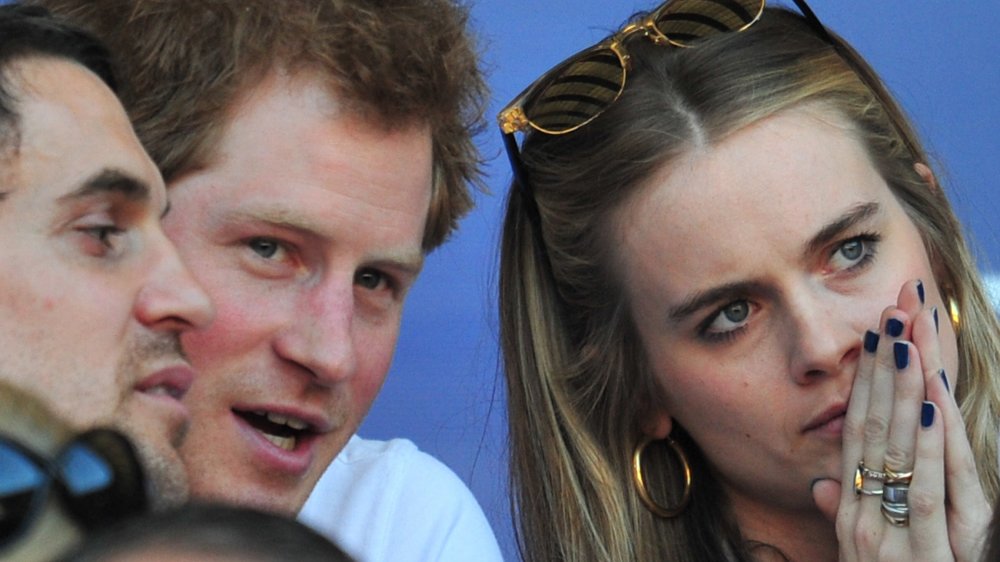 Glyn Kirk/Getty Images
Because Cressida Bonas is a royal ex-girlfriend, she's become a source the public turns to for opinions on Prince Harry's actions — as well as those of his wife, Meghan Markle. She's not keen on that and would prefer to leave her past in the past.
Her relationship with Harry "feels like a long time ago," she told the Evening Standard. "When it comes up, it feels strange because I'm in a different place." A different place, indeed. In August 2019, Bonas announced her engagement to estate agent Harry Wentworth-Stanley.
Despite the fact that years have passed and both Bonas and Harry have moved on, his ex says that she's still forced to grapple with her past relationship with the prince. "The hurdles for me are when I'm trying to do my work and people want to talk about him," she said. "I work very hard and love what I do, but it is still something I have to contend with." 
Honestly, who would want to have to talk about their ex (and that person's spouse) for years? Certainly not Cressida, and we can't blame her!