The Real Reason The Royals Don't Sign Prenups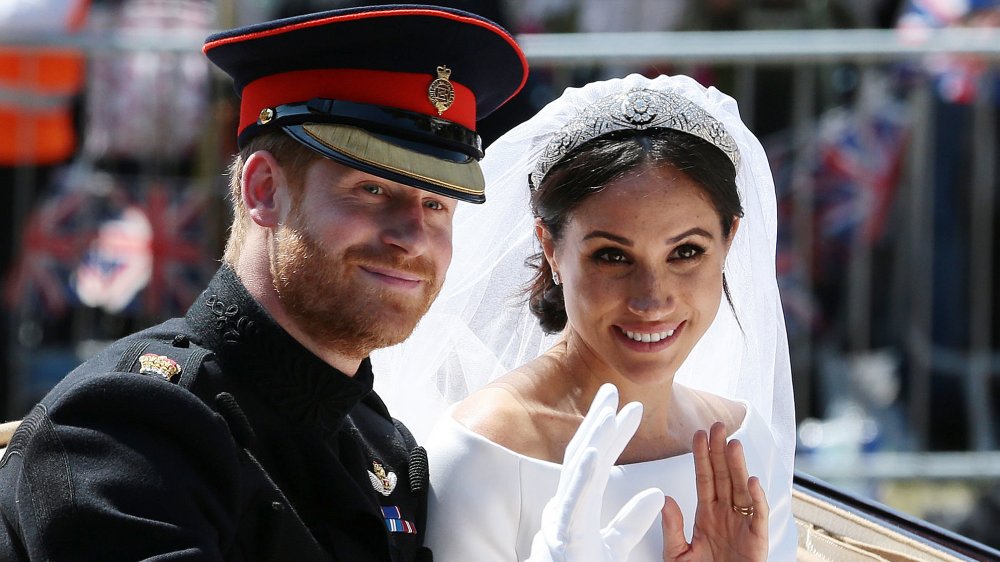 Aaron Chown/Getty Images
While it seems like some Hollywood celebrities sign prenuptial agreements about as often as they sign autographs, that's simply not how it's done across the pond — at least, as far as the royal family is concerned. Now that's not to say that royals don't have the option of signing a prenup. In fact, prior to tying the knot with Meghan Markle, courtiers reportedly advised Prince Harry to sign a prenup to "safeguard his chunk of the Windsor millions," according to the Daily Mail.
That being said, even though Markle and her first husband, TV producer Trevor Engelson, called it quits after two years of marriage, Harry was apparently confident that his marriage to the Suits alum would be his first and last. "He's determined that his marriage will be a lasting one, so there's no need for him to sign anything," a pal of the prince told the Daily Mail.
Harry clearly believes in his happily ever after, but that's not to say that every royal who walks down the aisle is steadfast in their belief that their union will stand the test of time. It's worth noting that three of Queen Elizabeth II's four children have divorced. If it's not the idea of everlasting love that's keeping members of the royal family from signing on the dotted line, what's the real reason royals don't sign prenups?
The royal family is unbothered by the threat of divorce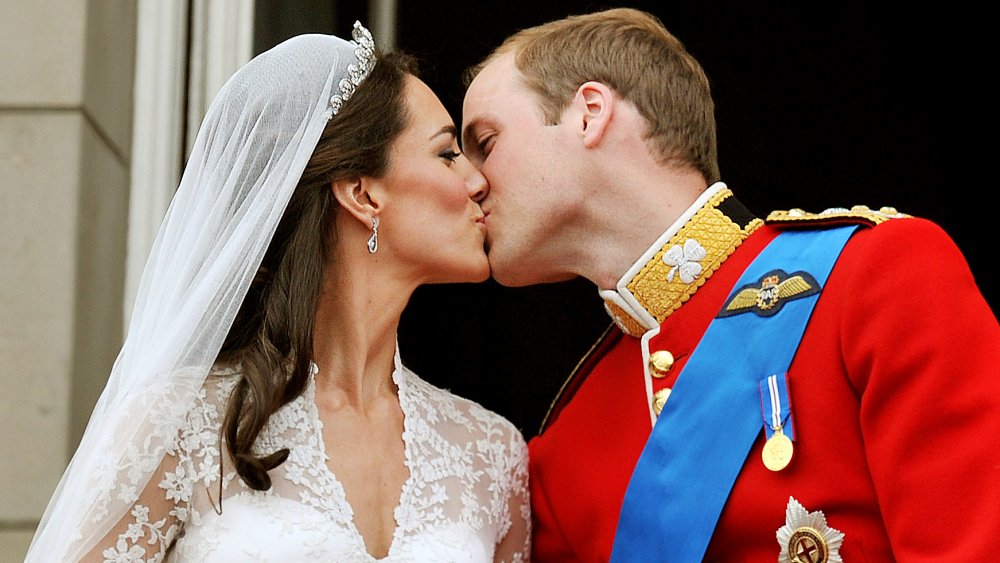 Wpa Pool/Getty Images
The British royal family is estimated to be worth about $88 billion as a whole. The queen's net worth alone sits somewhere around $500 million. Needless to say, the family's pretty well off, so you would think the royals would want to do everything in their power to protect their riches from outsiders who could potentially just be marrying for the money.
As it turns out, even if a royal and their partner did sign a prenup, it wouldn't really matter because the majority of the royals wealth and their residences don't belong to them — they belong to the queen. That means that, hypothetically, if Megan Markle and Prince Harry ever decided to split, Markle would have no claim to any royal property. "You wouldn't need a prenuptial agreement to stop Windsor Castle from being cut in half in the event they divorce, because it's not Harry's," explained Duncan Larcombe, author of Prince Harry: The Inside Story (via Town & Country).
It's also worth noting that, according to the Daily Mail, "prenups are not legally enforceable in the UK." Prenuptial agreements are reportedly taken into consideration in court, according to Larcombe, but a royal divorce would primarily be handled outside of court, once again rendering a prenup irrelevant (via Town & Country).
All that aside, the royals have gotten pretty good at handling divorce settlements on their own over the last few decades...
The royal family tends to sort things out themselves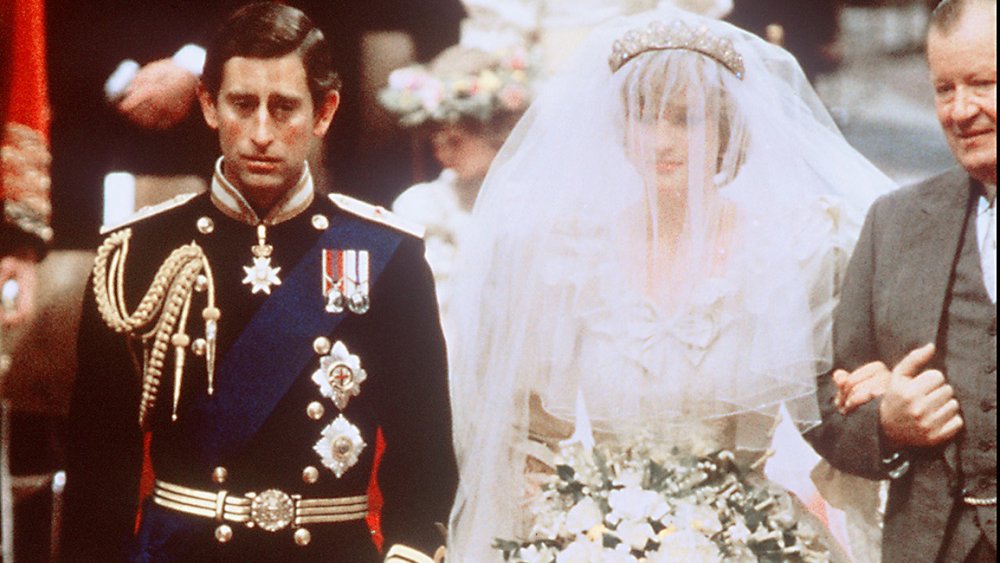 Str/Getty Images
By no means were Meghan Markle and Prince Harry the first to reportedly decide to forgo a prenuptial agreement. One of the many surprising things about Prince William and Kate Middleton's marriage is that the Duke of Cambridge reportedly refused to sign a prenup. Harry and William's parents, Princess Diana and Prince Charles, also opted against signing on the dotted line. That's why when the latter divorced in 1996, it was up to the royal family to decide how to divvy things up.
According to The Telegraph, Diana received a lump sum of about £17.5 million and the right to stay with her children in Kensington Palace, among other things. While it might not have been the most cordial of processes — with Charles reportedly being more than happy to strip Diana of her title — the royals did manage to figure things out on their own. 
"In the modern history of the royal family, the divorce is described as amicable for PR reasons," royal expert Duncan Larcombe said (via Town & Country.) "The person who is departing the royal family, they're just looked after, and those arrangements are not done through court, they're done behind closed doors."
Here's hoping Markle and Harry get their happily ever after following the Megxit fallout. We're crossing our fingers that the only kind of settling in their future has to do with them finding a place to live where they can actually feel welcome.