The Truth About Harry And Meghan's First Date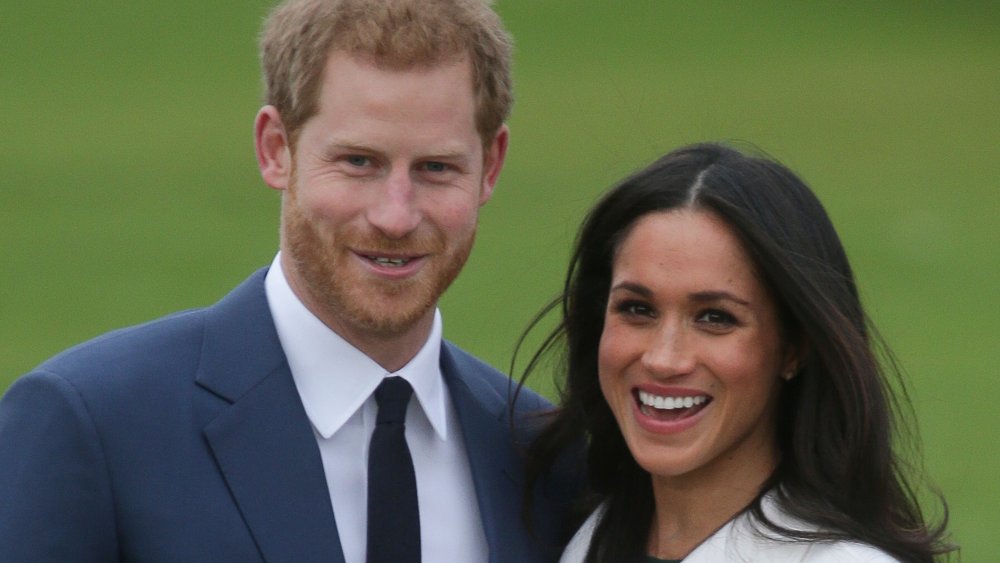 Daniel Leal-olivas/Getty Images
We may receive a commission on purchases made from links.
While it might be difficult to remember a time before Meghan Markle and Prince Harry were flipping the British monarchy on its head, the couple really hasn't been together for that long. After meeting in 2016, Markle and Harry only dated for about a year and a half before the prince popped the question. Before saying their "I dos," the two had quite a whirlwind relationship that certainly hasn't calmed down over the past few years. But how did they even end up together in the first place? After all, it's not like an American actress and a British royal just so happened to find each other on a dating app. 
In light of all the recent royal family drama surrounding the Duke and Duchess of Sussex, let's take a trip down memory lane to a simpler time before Megxit was even a twinkle in Markle's eye.
A work trip changed Meghan Markle's life forever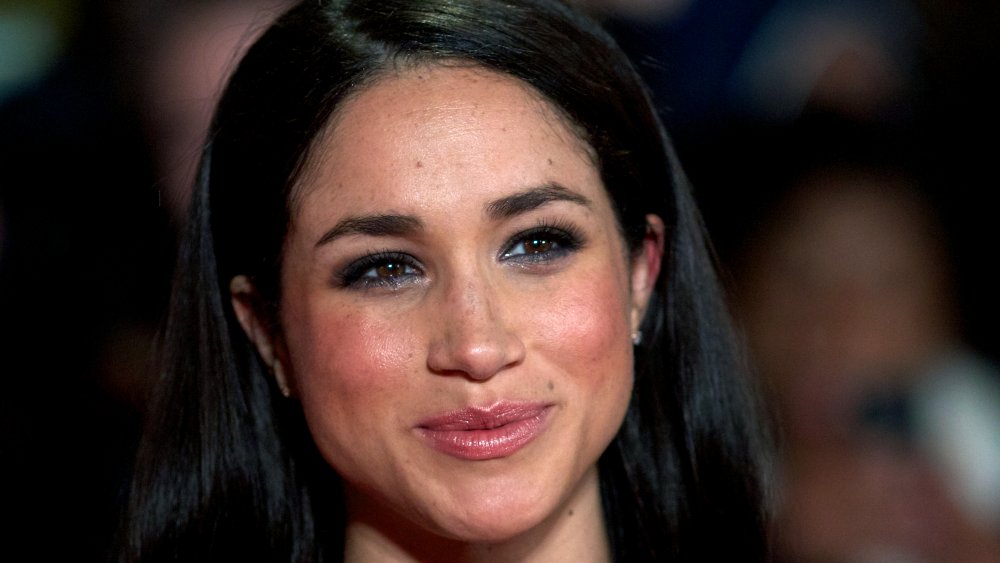 Andrew Cowie/Getty Images
Prior to becoming the Duchess of Sussex, Meghan Markle's most notable gig was playing Rachel Zane on USA Network's Suits. Ironically, Markle was actually in London doing promo for the show when she met the woman who would introduce her to her future husband. In an adapted excerpt from biographer Andrew Morton's book Meghan: A Hollywood Princess, Morton notes that in late June/early July 2016, while in London for work, Markle attended a Wimbledon match as a guest of Ralph Lauren. Markle ended up hitting it off with the brand's PR executive, Violet von Westenholz, and the rest, as they say, is history.
It just so happened that von Westenholz, who's the daughter of a baron (casual), had been "in Harry's trusted inner circle of friends for years," per E! News. Apparently, Prince Harry had confided in von Westenholz, telling her about his difficulty finding the Kate Middleton to his Prince William. After meeting Markle at the tennis match, von Westenholz told the redheaded royal that she might have found the "perfect girl for him" (via E! News) — talk about being in the right place at the right time!
Shortly after von Westenholz and Markle crossed paths, the PR exec set up a blind date between her childhood pal and the Suits alum (brb, currently looking for a friend who doubles as a royal matchmaker.)
Meghan Markle and Prince Harry instantly hit it off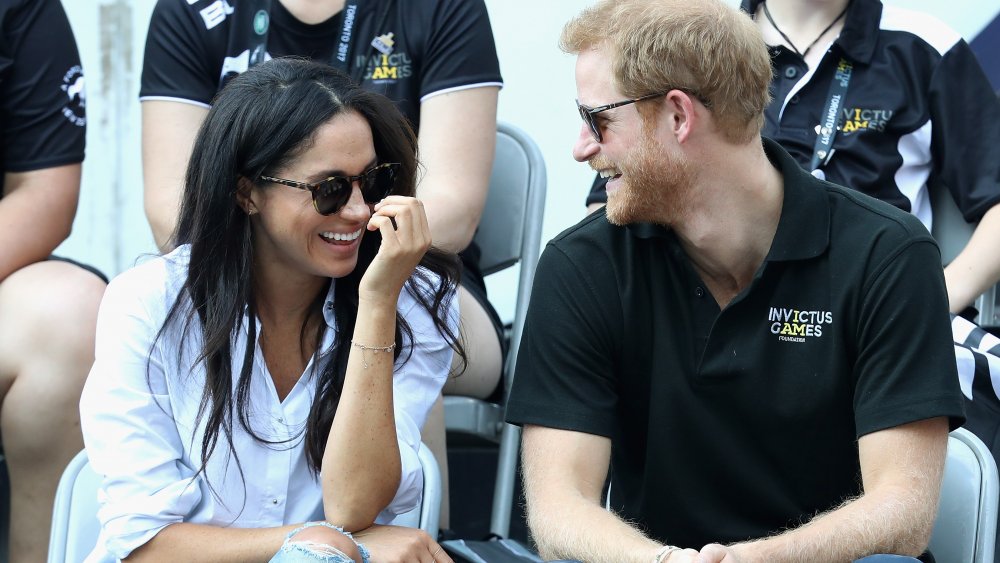 Chris Jackson/Getty Images
In Meghan Markle and Prince Harry's engagement interview, Markle mused on the couple's first date. "It was definitely a set-up. It was a blind date. I didn't know much about him and so the only thing I had asked her when she said she wanted to set us up was ... 'Is he nice?'"
While Violet von Westenholz set up the date, the location was secured by Markle's friend, Markus Anderson, a brand ambassador for Soho House (via Page Six). Anderson snagged the couple a private room at the London branch of Soho House, which made for quite an intimate date. Even though in their engagement interview Harry fessed up to never having heard of Markle prior to meeting, the two clicked instantly — a true (Wimbledon) match made in heaven.
Markle and Harry were so intrigued by each other that, by the end of the date, they were already trying to lock down their next one. Flash forward to a little more than a year later, and the two were announcing their engagement. By May 2018, the couple had tied the knot.
Early on in their relationship, Markle allegedly gushed to a friend that she and Harry were "going to change the world," and by the looks of things, it certainly seems like the couple is well on its way to doing just that.