Kobe Bryant's Sister Posts Touching Photo Tribute To Her Brother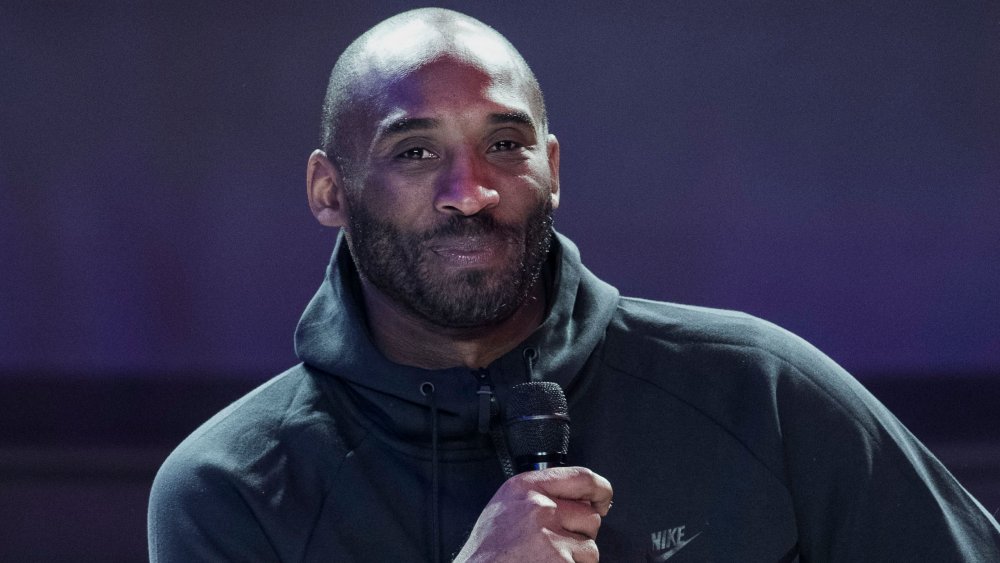 Afp Contributor/Getty Images
Following NBA legend Kobe Bryant's tragic death on the morning of Sunday, Jan. 26, 2020, the world has been in a state of shock. Not long after the devastating news broke, fans gathered outside the Staples Center — a place where, as a Los Angeles Laker, Bryant played countless games over his 20-year career. As the Los Angeles Times revealed, supporters of the sports hero contributed things like "purple candles and a worn basketball ... a poster board with Bryant's picture and a pair of angel wings,'" amongst a slew of other offerings.
As some supporters took to mourning in real life, other celebrities, fans, and fellow sports alums took to the online world to express their grief. "There's no words to express the pain I'm going through with this tragedy of losing my niece Gigi & my brother @kobebryant I love u and u will be missed," tweeted Shaquille O'Neal, Bryant's former teammate. "My condolences goes out to the Bryant family and the families of the other passengers on board. IM SICK RIGHT NOW."
While the public has been incredibly vocal about the passing of such a legendary sports figure, Bryant's family have remained understandably silent as they process the sudden and tragic loss of the NBA star and his 13-year-old daughter, Gianna. However, in the days following the heart-wrenching crash, one family member did take to social media to share a tribute to the athlete.
Sharia Washington's tribute to Kobe Bryant shows him as a loving family man
On the evening of Monday, Jan. 27, 2020, Kobe Bryant's sister, Sharia Washington, took to her Facebook account to post a touching photo tribute to Bryant and Gianna, updating her Facebook cover photo to the collage featured above. 
As the New York Post reported, Washington's profile photo "is now just a circle of mourning black," speaking volumes of the tragedy that has occurred. Her cover photo, meanwhile, includes "10 snapshots, including of her smiling NBA legend brother cradling some of his four daughters as babies and hugging her and their sister Shaya."
While, at this time, the rest of the family hasn't spoken publicly about the fatal accident, a source told People that Bryant's wife, Vanessa, is "still struggling to comprehend the loss of her husband and child." As the insider went on, "It's an extremely difficult and devastating time for Vanessa and the whole family ... She can hardly keep it together. She can't finish a sentence without crying. But she is working very hard to pull it together for the other girls. She now has to be the strong one." 
Although the Bryant family has mourned privately during this very difficult time, numerous celebrities have poured their hearts out on live television over Bryant's death.