Powerful Kobe Bryant Quotes To Live By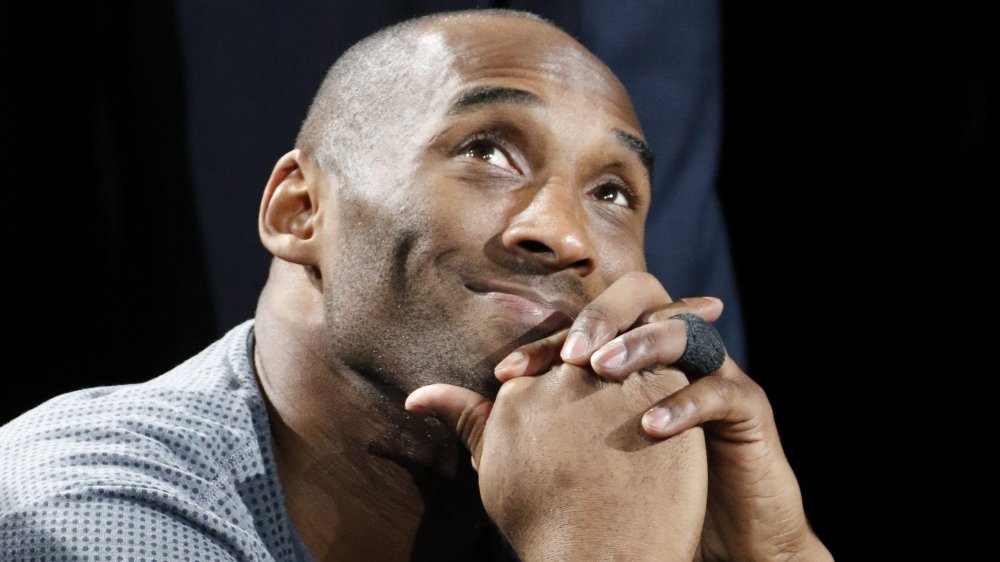 Ronald Cortes/Getty Images
When former Los Angeles Lakers star Kobe Bryant died in a helicopter crash on Sunday, Jan. 26, 2020, the world lost more than an NBA legend — it lost a cultural icon.
At the time of the crash, Bryant and eight others, including his 13-year-old daughter, Gianna, were on their way to Thousand Oaks, Calif. to attend a basketball tournament at Bryant's training facility, Mamba Sports Academy. With the hope of instilling "Mamba Mentality" into the next generation of athletes, the facility was part of the basketball star's "meaningful second act" that was cut too short.
After his retirement from the NBA in 2016, Bryant made it his mission to inspire young children. In 2018, Bryant won an Academy Award for the animated short, "Dear Basketball," which was inspired by his retirement poem of the same name. Ahead of his win, Bryant told Deadline the purpose behind the project: "I love storytelling and writing and producing, and working with other young talent to bring stories to life to either inform or inspire or challenge the next generation."
While Bryant shifted his focus to inspiring the next generation with his words and passion projects after he retired, the truth is that he was sharing words of wisdom throughout his career all along. In light of his loss, let's reflect on the legacy that Kobe Bryant left behind — in his own words.
Kobe Bryant's words will live on through his fans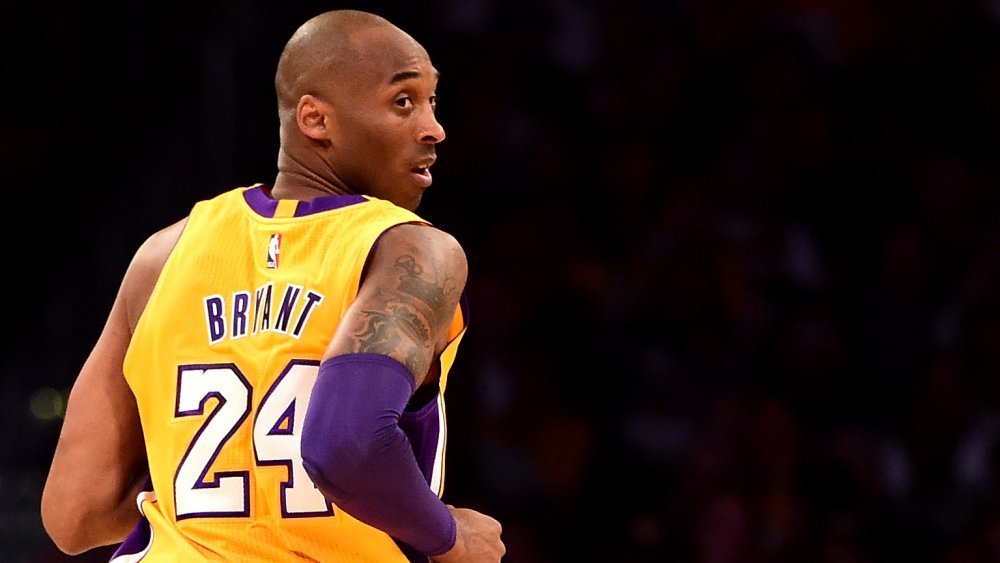 Harry How/Getty Images
In the days following Kobe Bryant's death, fans and celebrities took to social media to grieve the Lakers legend and share how Bryant had inspired them. Quite a few tributes included memorable quotes from the all-time great.
One Twitter user shared why one of Bryant's most famous quotes means so much to her. "Everything negative – pressure, challenges – is all an opportunity for me to rise" – Kobe Bryant." She added, "THIS WAS MY SENIOR QUOTE IN HS still resonates with me today. I LOVE U KOBE. I'm going to cry all day today."
Another person wrote, "You have [a] choice. When you make a choice and say, 'Come hell or high water, I am going to be this,' then you shouldn't be surprised when you become that." Admired the world over as man who founded a truly unique mindset for success & embodied it relentlessly. Amazing legacy. RIP."
Even those who aren't fans of the sport that made Bryant famous shared quotes they live by — further proof of the universal appreciation Kobe Bryant had earned. "I'll not pretend I know anything about basketball, but a quote that he is famous for is one I've reflected on tirelessly......," one user tweeted. "If you don't believe in yourself, no-one will do it for you." – Kobe Bryant #RIPKobeBryant."
It's clear that, over the course of his 20-year career, Bryant dropped quite a few golden nuggets. And they say actions speak louder than words, but the "Black Mamba" walked the walk as well as he talked the talk.
Kobe Bryant practiced what he preached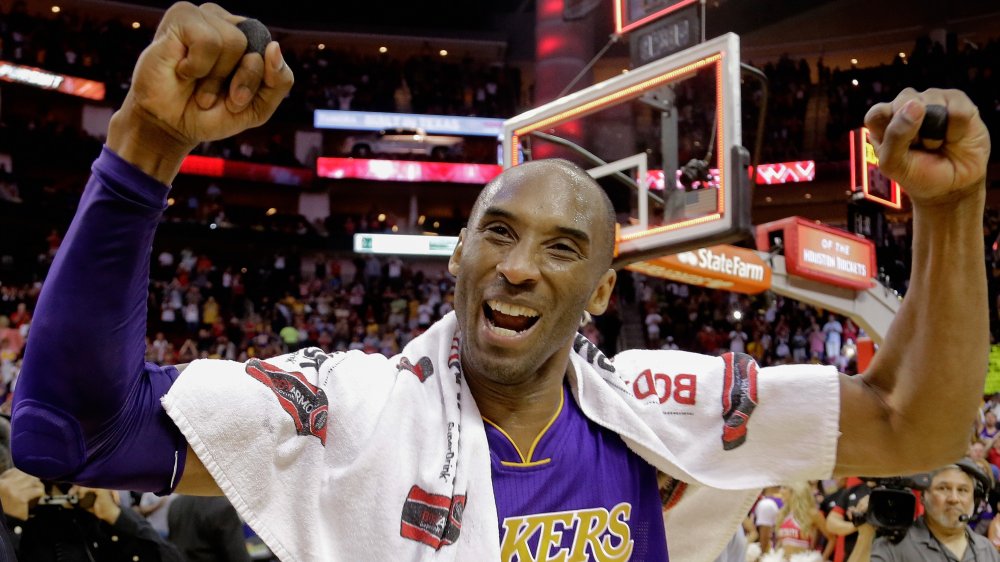 Bob Levey/Getty Images
During a 2008 CBS interview, while discussing the inspiration behind the Kobe Bryant Basketball Academy, Bryant shared his philosophy on life. "Have a good time. Life is too short to get bogged down and be discouraged. You have to keep moving. You have to keep going. Put one foot in front of the other, smile and just keep on rolling."
In the wake of Bryant's untimely death, that powerful quote rings heartbreakingly true. However, it can't be said that the NBA star didn't practice what he preached. While Bryant had millions in the bank, he understood that money can't buy happiness. Instead, he sought true happiness through the lifetime bonds he formed with his teammates and the memories he created with his four daughters and wife, Vanessa Bryant.
Bryant lived his life to the fullest, both on and off the court, creating a legacy that will undoubtedly stand the test of time. And not only will his legacy live on in the hearts of those who knew him best, but also in the minds of the millions he inspired with his words.