Vanessa Bryant Posts Heartbreaking Pic Of Kobe And Gigi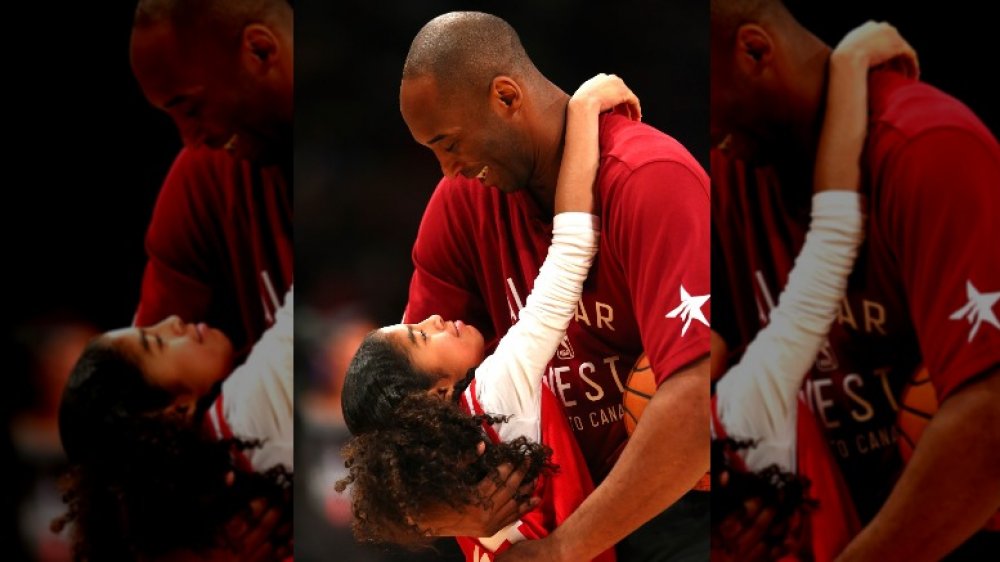 Elsa/Getty Images
Vanessa Bryant is grieving the tragic death of her husband, famous former NBA star Kobe Bryant, as well as the loss of their 13-year-old daughter, Gianna, who also passed away when the helicopter they were flying in crashed on Jan. 26, 2020, killing all on board. Vanessa, who has three other daughters who are leaning on her for support, issued her first public statement and shared some photos on Jan 29, 2020.
Vanessa also made her previously private Instagram account visible to the public and changed her profile picture to a photo (above) of the father and the daughter she clearly loved so much. "The snap is from the 2016 NBA All-Star Game in Toronto, the last of Kobe's 18 All-Star appearances," reported TMZ. While it's obviously a special image of Koba and Gianna, it's not the only heartfelt moment that's been posted by Vanessa.
Vanessa Bryant shared a intimate glimpse of life with Kobe and Gigi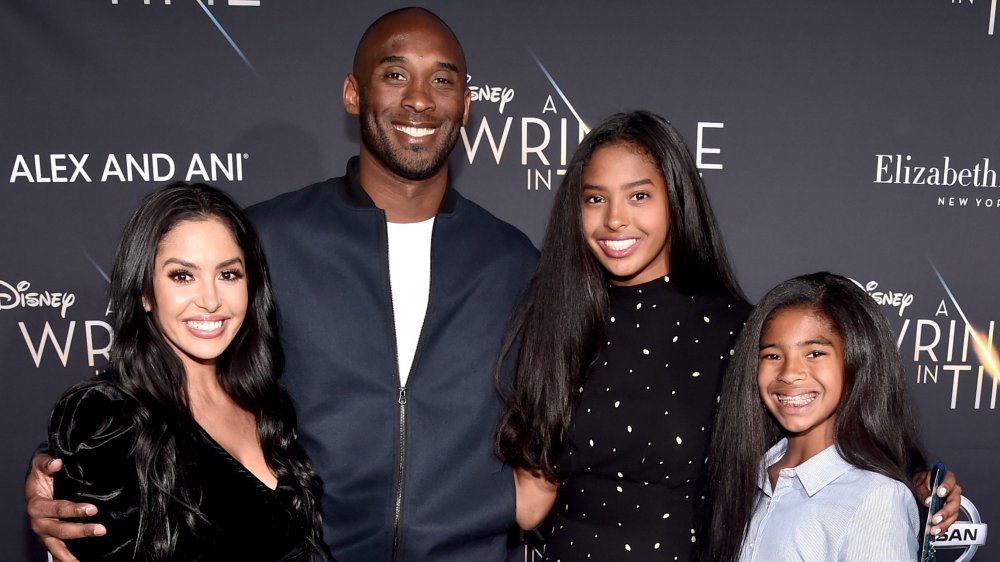 Alberto E. Rodriguez/Getty Images
Vanessa Bryant clearly adores her family, which is why it's so heartwarming and heartwrenching to see the photos that she's posted on Instagram throughout the years, particularly the priceless pictures and videos of Kobe and Gianna.
It's hard not to get choked up while watching the TikTok clip of Gigi and her little sister, Bianka, from December 2019. The pair sing together in a moment that will melt your heart and bring tears to your eyes. In January 2020, Vanessa posted pictures of Gigi in action on the basketball court, dominating both offense and defense. 
Vanessa also shared a throwback photo with her husband from 2007 and the "#firstpic" ever taken of the couple together with this caption: "The day we met 20 years ago. K.o.b.e. I L.o.v.e. YOU @kobebryant #forever 11/27/99."
Vanessa has not enabled comments on the photos that she has shared on her Instagram account, but fans and followers have found other ways to express their sympathy, condolences, and continued support for her and her family.