Snoop Dogg Reveals Unseen Video Of Kobe Bryant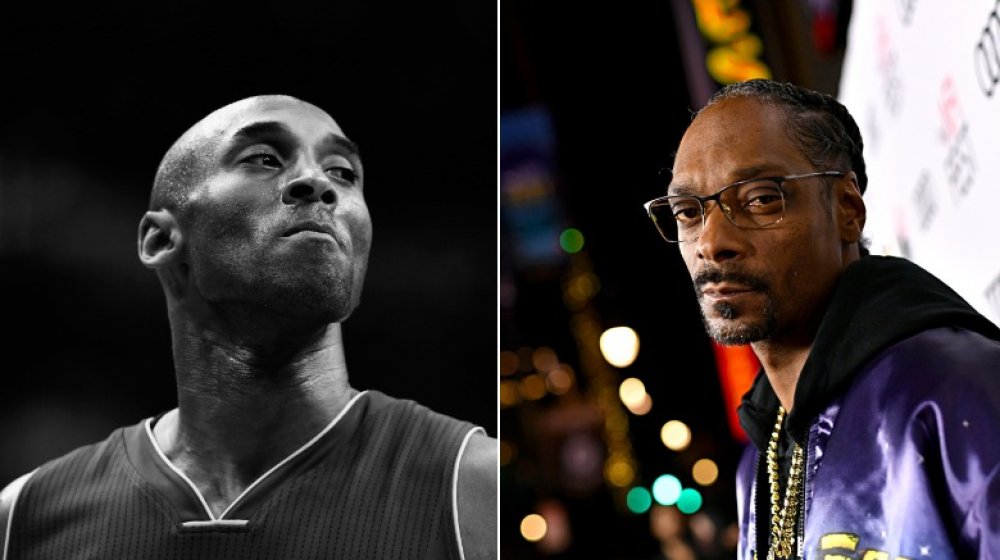 Rob Carr, Emma Mcintyre/Getty Images
The untimely January 26, death of basketball great Kobe Bryant, his 13-year-old daughter Gianna, and seven other people, stirred up waves of sympathy throughout the basketball community and the celebrity world. Bryant and Gianna are survived by Bryant's wife, Vanessa, and his three daughters, Natalia, Bianca, and Capri, who was just seven months old at the time of Kobe's death. Unsurprisingly, many of Bryant's friends, fans, and admirers around the globe are still reeling from the pain of the sudden loss.
In the wake of Bryant's passing, fellow celebrities have shared memories about Bryant on social media and even fought back tears while telling emotional personal stories about Bryant on live television. From fellow basketball player Dwyane Wade to pop singer Taylor Swift, celebs have been honoring Bryant's memory in a variety of heartfelt ways. 
One of the most recent nods to Bryant comes from rapper Snoop Dogg, a long-time Lakers fan and personal friend of Bryant's, who took to Instagram to unveil a never-seen-before video of Kobe Bryant just days after the basketball legend's death. 
Snoop Dogg shared the video of Bryant on Instagram with a touching message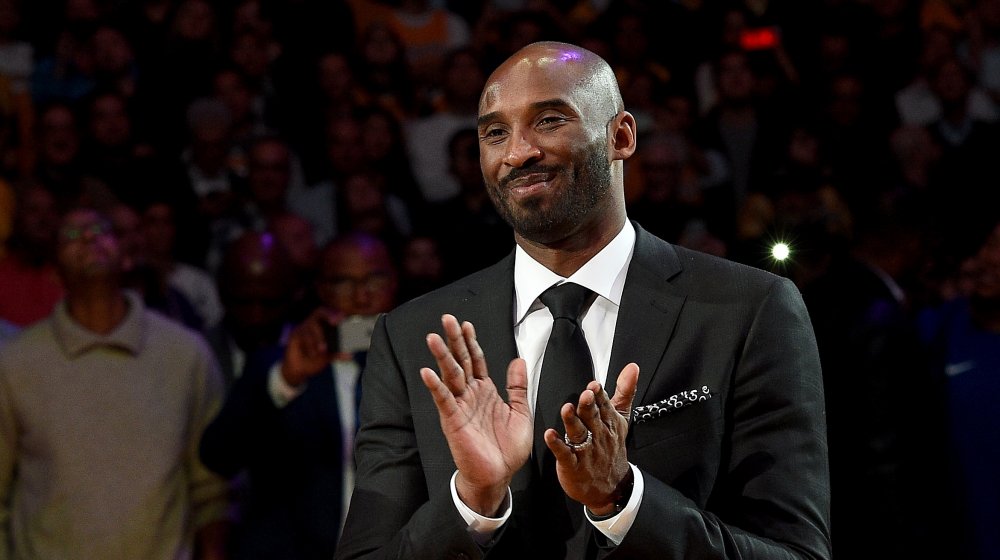 Kevork Djansezian/Getty Images
In the days following Kobe Bryant's passing, die-hard Los Angeles Lakers fan Snoop Dogg shared a number of images of himself in Lakers garb and watching the Lakers play at the STAPLES Center. When news broke about Bryant's passing, Snoop Dogg simply posted a few heartfelt words to his Instagram page. He wrote, "My heart is broken. Sending prayers to Vanessa and the kids." The quote was accompanied by a caption that read, "[There'll] never be another 24/8," referring to Bryant's famous jersey numbers. 
Snoop also shared a rare photo of him and Kobe Bryant that was taken shortly after the the Lakers clinched the 2002 Three-Peat championship. 
One other post that caught the eye of several Bryant fans was the video Snoop shared to Instagram with his more than 38 million followers showing a private moment between the two men. Snoop shared the personal video along with the caption, "Love is love how much I loved this man I'm so glad he knew. K. B. G. G." The caption was accompanied by emojis that included hearts and praying hands. 
In the brief video, you can see Snoop and Kobe bonding over their shared love of basketball. Kobe is holding a basketball as the two men look at images of other pro ball players and talk about the game. They share a laugh when they get to a photo of Bryant wearing his former jersey number 8 — – he started his professional career wearing number 8, and then switched to 24 in the 2006 – 2007 season.
Snoop Dogg's relationship with Kobe Bryant runs deep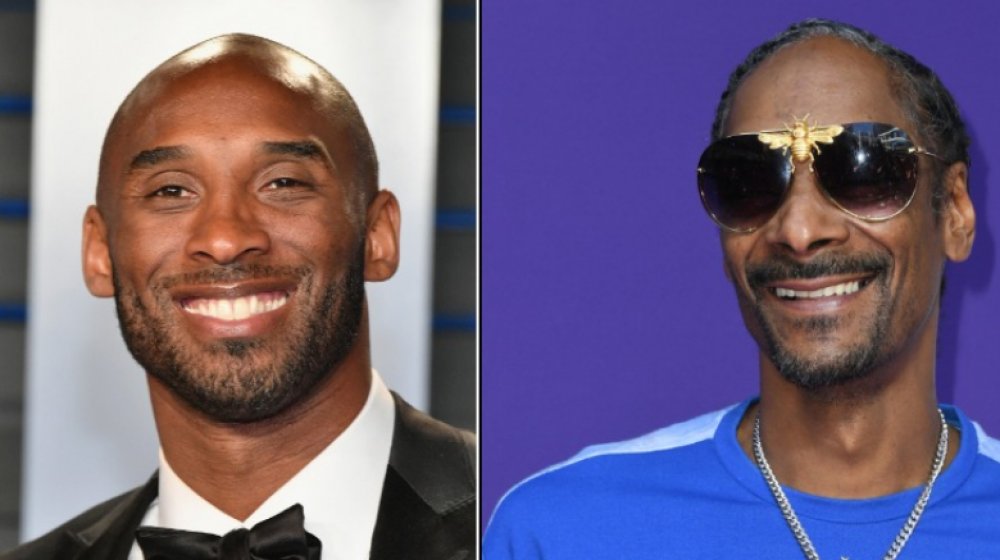 Dia Dipasupil, Jon Kopaloff/Getty Images
Snoop Dogg recently spoke out about his long-time relationship with Kobe Bryant during an episode of Undisputed that aired live from Miami. During the interview, Snoop reflected on how long he had been following Bryant in the NBA and how he felt like they had grown together in the glitz and glamor of the LA spotlight. 
Snoop said, "Dear friend of mine. Loved his whole transformation. How he became...great. You know, when he first got to LA, he wasn't great. He was a kid and he was learning and he was making mistakes. And I was a kid at the same time, so it was beautiful watching his story and watching my story and watching him become a legend." 
Of Bryant's death, Snoop said, "It crushed my heart because I knew he wasn't done. I just spoke with him at Puffy's 50th birthday party and he was telling me about some of the things that he was working on and where his mind was as far as being comfortable with retirement and just finding his happiness with his daughters and finding that peace with being other than 'the basketball player.'" 
He wasn't wrong, either. Just two years before his death, in 2018, he won an Oscar for Best Animated Short, earned for the film "Dear Basketball," which was based on a poem he wrote about retiring from the NBA.
Snoop Dogg also spilled the tea about a cool gift he gave Kobe Bryant when he retired from playing basketball professionally: his 1964 Chevrolet. If that's not a gift that shows someone you care, we don't know what is. 
Snoop went on to continue to celebrate Kobe Bryant's life by saying he supported the idea of the NBA changing its logo to commemorate Kobe. Whether or not the NBA will choose to honor the fallen legend in that way remains to be seen as of this writing, however.