The Truth About Bill Murray's Children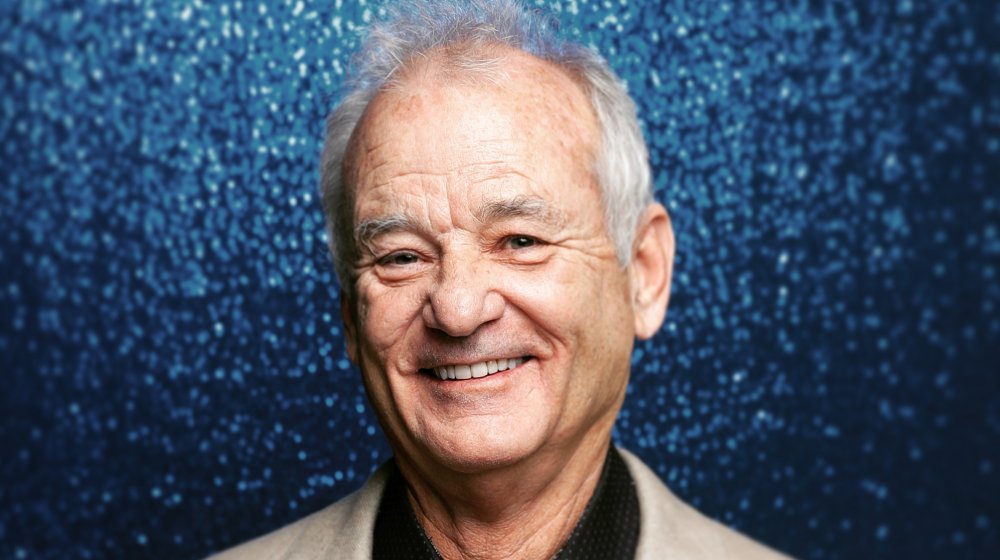 Andreas Rentz/Getty Images
Bill Murray has enjoyed a long career in Hollywood, starring in classics like Ghosbusters, Stripes, and Lost in Translation, to name just a few high-profile projects. But throughout the past few years, the Illinois native has arguably become better known for his unique and engaging personality, becoming a bit of a cult favorite on the internet. Just one example? Twitter had a field day analyzing a photo taken of Murray whispering in the ear of Selena Gomez while at the Cannes Film Festival in 2019, a reaction he found comical. "I don't remember what I said," he joked to Vanity Fair.
Of course, Murray's funny moment with Gomez isn't the only time he has riled up folks on social media. Just take the 2020 Super Bowl ad he starred in for the Jeep Gladiator car, for instance. The hilarious 60-second bit is a nod to 1993's Groundhog Day, in which his character, Phil, is trapped in a time loop and is comically forced to live the same day over and over again. The Super Bowl commercial repeats this concept, but this time, Murray is seen driving around an orange Jeep with his groundhog pal riding shotgun. The funny ad was one of the most popular commercials from the night, and now the Oscar nominee is a topic of conversation once again — particularly with his imminent return to the business of busting ghosts. Let's take a closer look into Billy Murray's life, especially where it concerns his six sons.
Bill Murray's sons are quite accomplished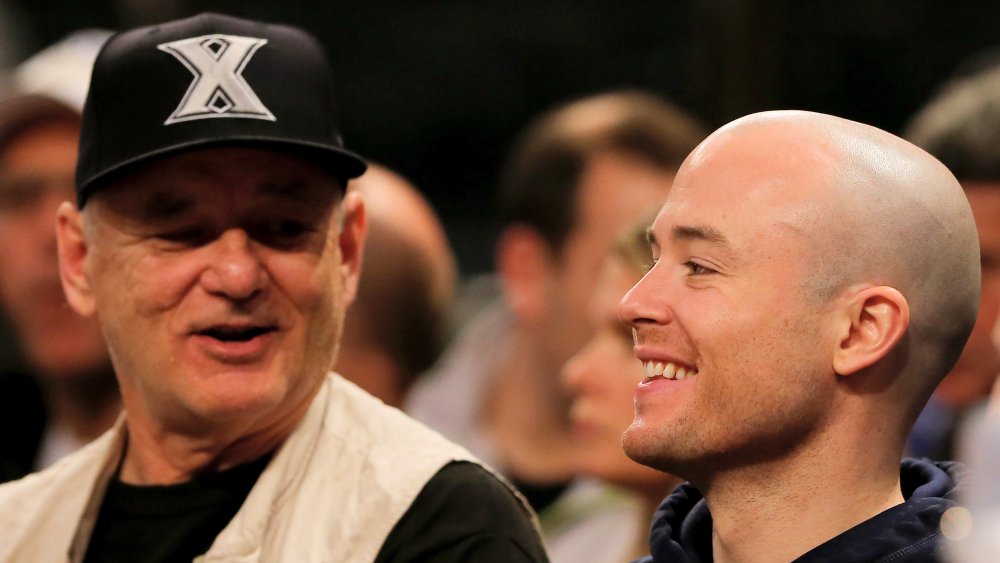 Elsa/Getty Images
In case you didn't know already, Bill Murray has two sons — Luke and Homer Murray — with his ex-wife, Margaret Kelly. He's also got four sons — Cooper, Cal, Lincoln, and Jackson Murray — with his second ex-wife, Jennifer Butler. Bill's eldest, Luke, has already accomplished a lot, currently holding the position of Assistant Men's Basketball Coach at the University of Louisville in Kentucky. Prior to Kentucky, Luke coached the Xavier Musketeers, a men's basketball team in Ohio. Bill often frequents the games his son coaches, although their tight bond doesn't mean they're similar people. "I think that's pretty clear early on," Luke told a USA TODAY Sports reporter on the topic of their dissimilarities. "We're different people, and I think he probably likes it that way."
As for Bill's second eldest, Homer, he owns a popular restaurant in Brooklyn called 21 Greenpoint. And, as it turns out, the food biz runs in the family because Bill — along with his five brothers (yep, history repeated itself with his own boys) — own the Murray Bros. Caddyshack restaurants in Illinois and Florida. 
Bill's younger children are seemingly more private, although Jackson does post pictures of his longtime girlfriend and travels on Instagram fairly often. The 20-something also shared a shot of himself golfing with his dad on his birthday. Lincoln's Instagram account is private, while Cooper is seemingly more open to the limelight — he even had a small role in Moonrise Kingdom. Meanwhile, not much is known about Cal. 
Bill Murray is close with all of his children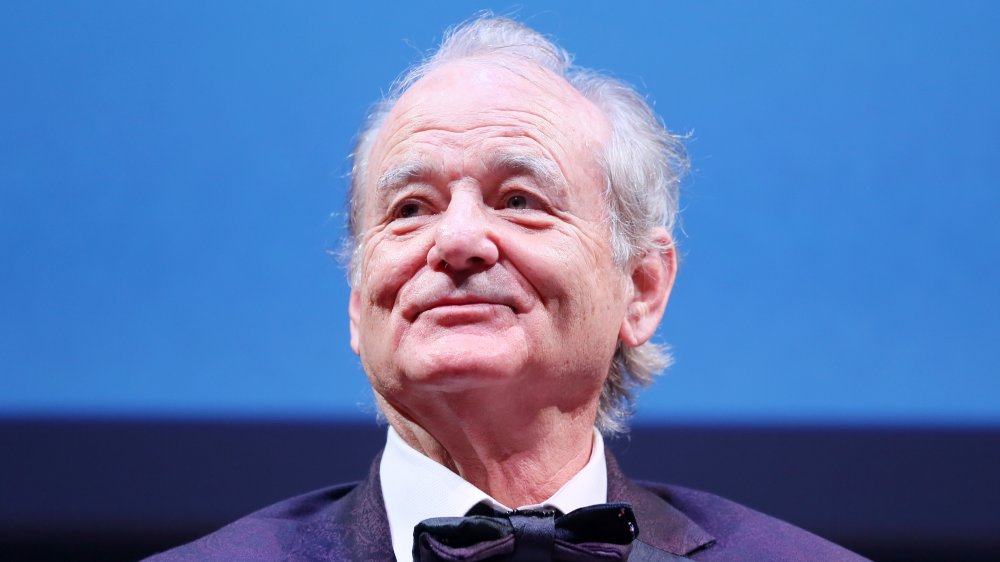 Ernesto S. Ruscio/Getty Images
Bill Murray hasn't always been lucky in love, as evidenced by his two divorces. But there's seemingly an upside to his breakups — it has changed the relationships he has with his sons for the better. "As much as the divorce was very hard, the fallout of it has been really great," the actor revealed to Esquire in 2012. "I ended up much closer to my guys than I ever would have been." The actor apparently doesn't regret his failed romances, telling Howard Stern in 2014, "I have children that I am responsible for and I enjoy that very much. And that wouldn't have happened without women."
Romance aside, it sounds like Bill adores being a dad, even if it means tough love. "The thing I keep saying to them lately is: 'I have to love you, and I have the right to ignore you,'" he explained to Esquire. "When my kids ask what I want for my birthday or Christmas or whatever, I use the same answer my father did: 'Peace and quiet.' That was never a satisfactory answer to me as a kid — I wanted an answer like 'A pipe.' But now I see the wisdom of it: All I want is you at your best — you making this an easier home to live in, you thinking of others."
Yep, it sounds like Bill isn't like these other celebs who barely take care of their own kids.