What Is Chiefs QB Patrick Mahomes' Net Worth?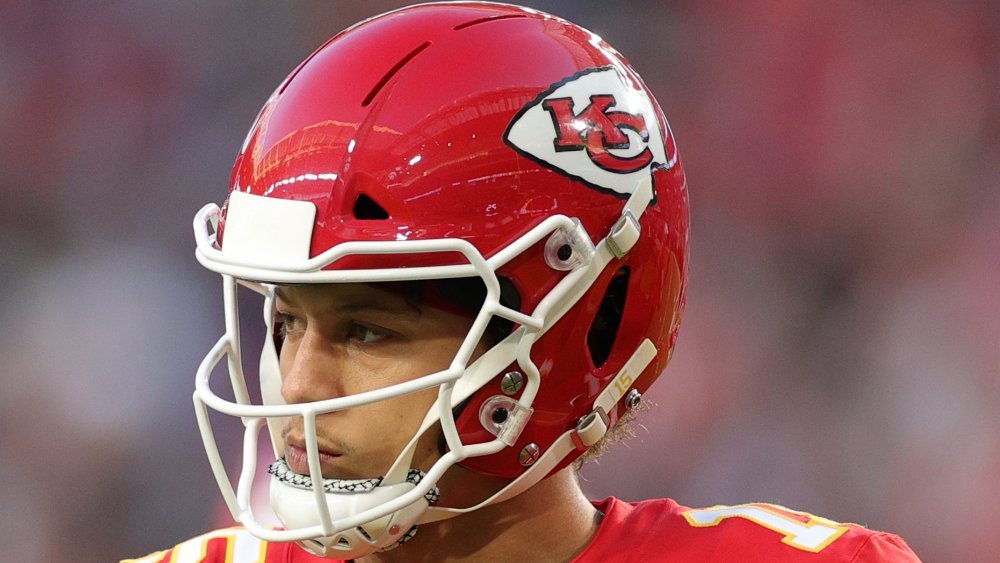 Maddie Meyer/Getty Images
Kansas City Chiefs quarterback Patrick Mahomes was drafted to the team in 2017 and quickly skyrocketed to celeb-dom. His rookie contract, which was still in effect when Mahomes led his team to the 2020 Super Bowl, was inked for $16.4 million over four years, equaling a little over $4 million a year. To sweeten the deal, Mahomes was also hooked up with a $10.1 million sign-on bonus. Shortly after he signed on with the Chiefs, Mahomes was named Most Valuable Player in the 2018 season, paving the way for an impressive career for a rookie quarterback. 
The son of former MLB player Patrick Mahomes, the younger Mahomes – who lives in Kansas City with his longtime girlfriend Brittany Matthews — was born with sports in his blood. Whatever the secret is to his success, the Kansas City quarterback has forged a career that's lucrative both personally and financially. According to Celebrity Net Worth, Mahomes is worth a whopping $10 million. But now that he's played in the Super Bowl — and led his team to a come-from-behind victory — Mahomes could be on the fast track to becoming one of the highest-paid NFL quarterbacks of all time. 
A contract extension could make Patrick Mahomes worth even bigger bucks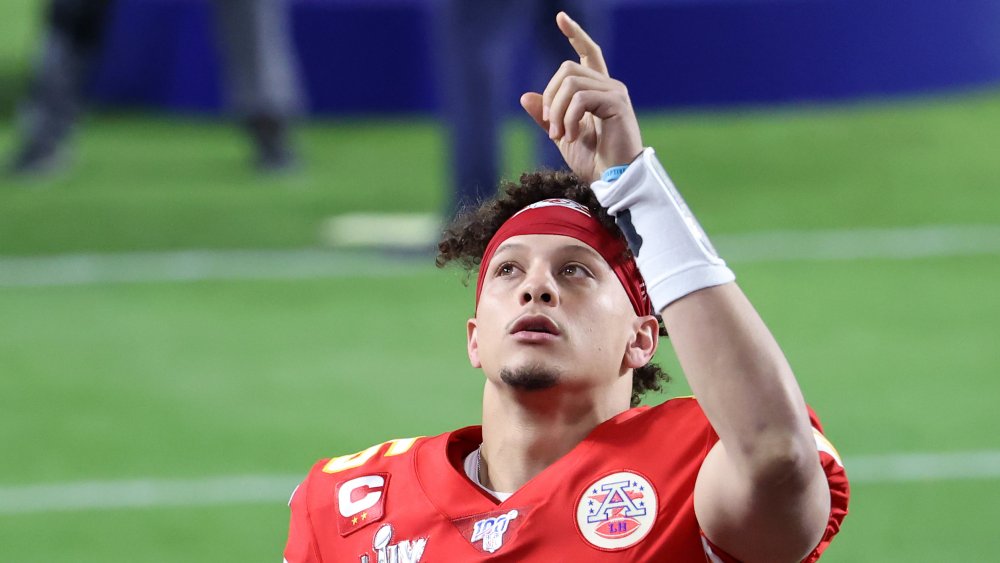 Al Bello/Getty Images
Now that the Super Bowl has come and gone, Patrick Mahomes will be eligible for a contract extension, having played for three seasons with the Chiefs. There's speculation that the new contract could make him the highest-paid quarterback of all time — at least according to Ian Rapoport from NFL Network, who predicts that Mahomes could earn $40 million a year. Meanwhile, according to Men's Health, a potential new contract could earn Mahomes $200 million over four years, which would make him not just the highest paid QB, but the highest paid NFL player in the league — and CBS Sports says that such a contract would be the highest in NFL history. 
These potential earnings don't even take into consideration any endorsements Mahomes might land. In fact, he's already filmed commercials for Head & Shoulders and State Farm. No doubt that Mahomes' victorious performance in Super Bowl LIV is going to bring him even more opportunities. 
Patrick Mahomes may be only 24 years old, but he's not having a hard time raking in the bucks. We're looking forward to seeing what else Mahomes will do in the future!