Does Saoirse Ronan Have A Boyfriend?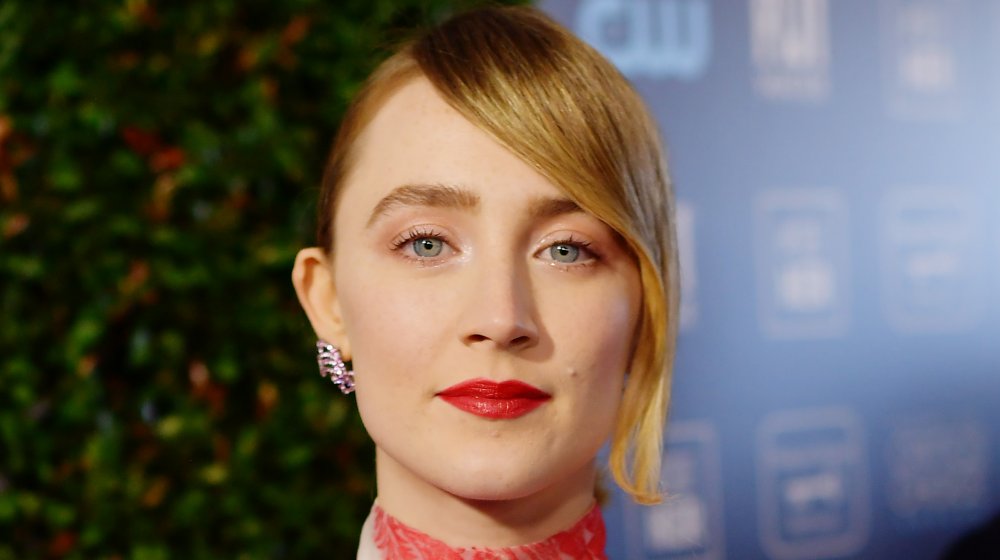 Matt Winkelmeyer/Getty Images
There are a few big questions that fans may have about three-time Oscar nominee Saoirse Ronan. The main one being, "Wait, how do you actually pronounce the Irish-American actress's name?" Well, she's addressed that in countless interviews and even made a song about it when hosting Saturday Night Live. FYI, it's "SER-shuh." Now that that's settled, there's another common Q with a less-concrete answer: Is the Little Women star dating anyone right now? 
While some of our fave celebs have no problem spilling the tea about their love lives (here's looking at you, Taylor Swift), others prefer to keep things a bit more under-wraps. The 25-year-old actress falls into the latter category, but, even so, she's still no stranger to dating rumors. So let's dive into what we do know about Ronan's current relationship status, so that way you'll know whether to expect her to walk the 2020 Oscars red carpet with someone special by her side.
Saoirse Ronan claims she doesn't "know how to date"
During an interview on The Ellen DeGeneres Show in January 2018, Saoirse Ronan admitted, "I don't know how to date." She clarified, "I don't date. I'm not into the whole 'Let's go out for dinner' [situation]. See, I don't even know how to talk about it!" While in the hot seat, she also played a game of "Who'd You Rather?" as DeGeneres showed a range of Hollywood men, including her frequent co-star Timothée Chalamet, Ed Sheeran, Harry Styles, Daniel Radcliffe, and Jake Gyllenhaal. For the record, she chose Coldplay's Chris Martin over Gyllenhaal, because "he'd write a song about me, if things went well." And she chose Chalamet over Styles since, "We've very compatible as companions. And Harry's on the road a lot."
Even though Ronan claims she doesn't know how to date, she's played a few characters who know how to go after what they want romantically. The biggest example of that is in Lady Bird. As Ronan said to IndieWire in January 2018, "I love the fact that Lady Bird is a young female character who is allowed to really experience desire. She doesn't wait for somebody to think she's cute, she decides who she thinks is cute and says hello and shakes their hand." That being said, there's no reason she couldn't channel that energy IRL if she'd like.
And "noooo," Saoirse Ronan is not dating her co-stars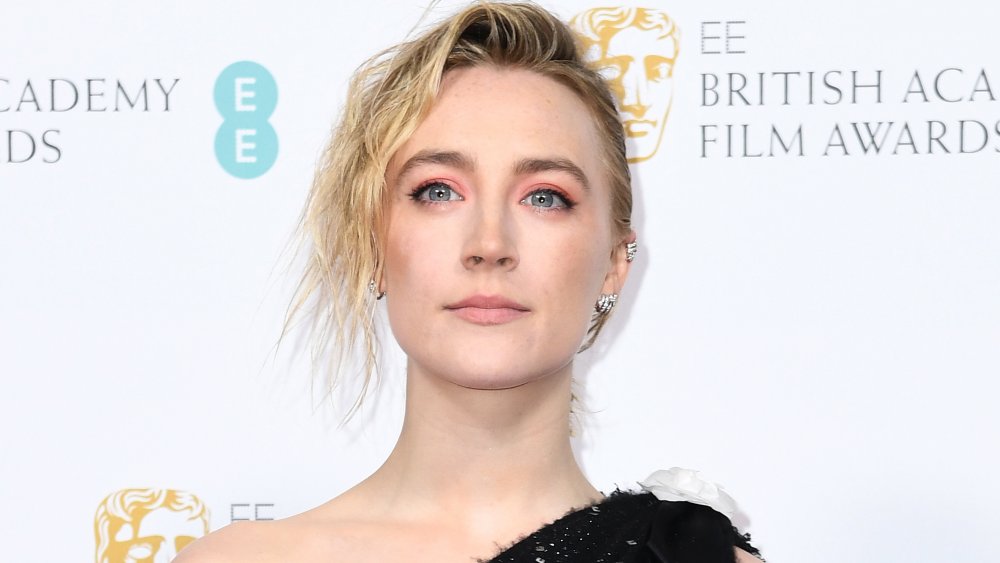 Gareth Cattermole/Getty Images
In December 2018, Saoirse Ronan was first linked to her Mary Queen of Scots co-star, Jack Lowden. According to Page Six, the pair got "very close" at an after-party for their movie and a source claimed, "We don't know when they got together, we only found out on Tuesday night when they rolled up together — but they seem very happy and sweet." However, Ronan set the record straight a year later in December 2019, telling the Daily Telegraph (via the Irish Sun), "Noooo. Just no" when asked if they're dating. Considering that was less than two months ago, it's likely she does not have a boyfriend at the moment — unless she keeps things really, really under-wraps.
There's another co-star Ronan spends plenty of time with: Timothée Chalamet. They played love interests in Lady Bird and Little Women, but that doesn't mean they're more than friends. After all, Chalamet is rumored to be dating Lily-Rose Depp. Still, Greta Gerwig, who directed Chalamet and Ronan in both Oscar-nominated movies told People in August 2019, "They have an energy between them that is like they become a bonfire when they're together. They're both so alive and they're both so talented and so smart and so young. When you put them together it's like combustion."
Even though it seems Ronan is currently single, seeing as how she's got a killer career — and great friends like Chalamet — she's definitely doing more than just fine.