The Truth About Renée Zellweger's Plastic Surgery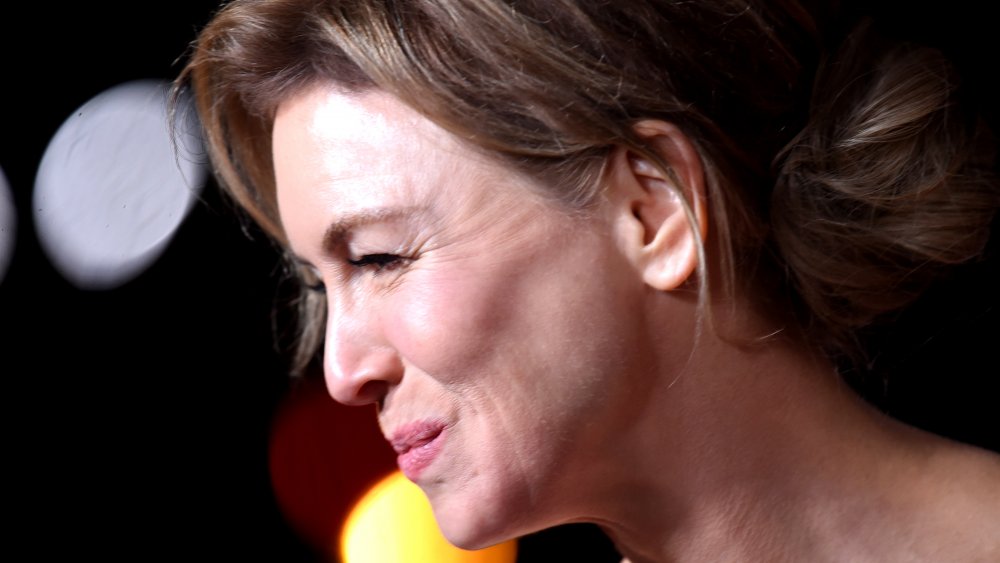 Stuart C. Wilson/Getty Images
Renée Zellweger may be back in the spotlight after her acclaimed performance as Judy Garland in Judy, butrom 2010 to 2016, she went on hiatus from Hollywood. Her successful turns in classics like Bridget Jones's Diary and Cold Mountain launched her to A-list status, but the effects of stardom ultimately inspired the Oscar winner to take some time off to take care of her health, both mentally and physically.
"I wasn't healthy. I wasn't taking care of myself," she told Vulture last year. "I was the last thing on my list of priorities ... I spent 99% of my life as the public persona and just a microscopic crumb of a fraction in my real life. I needed to not have something to do all the time."
However, when Zellweger reemerged briefly for Elle magazine's annual Women In Hollywood event in 2014, the Golden Globe winner became the talk of the town because she didn't "look a damn thing like Miss Renée Zellweger." Plastic surgery rumors dominated the celebrity news cycle instantaneously, as both reporters and doctors speculated about the exact procedures Zellweger had done to alter her face so drastically.
But while spectators were quick to criticize her face, they refused to face Zellweger's truth.
Initially, Zellweger was glad people noticed her fresh appearance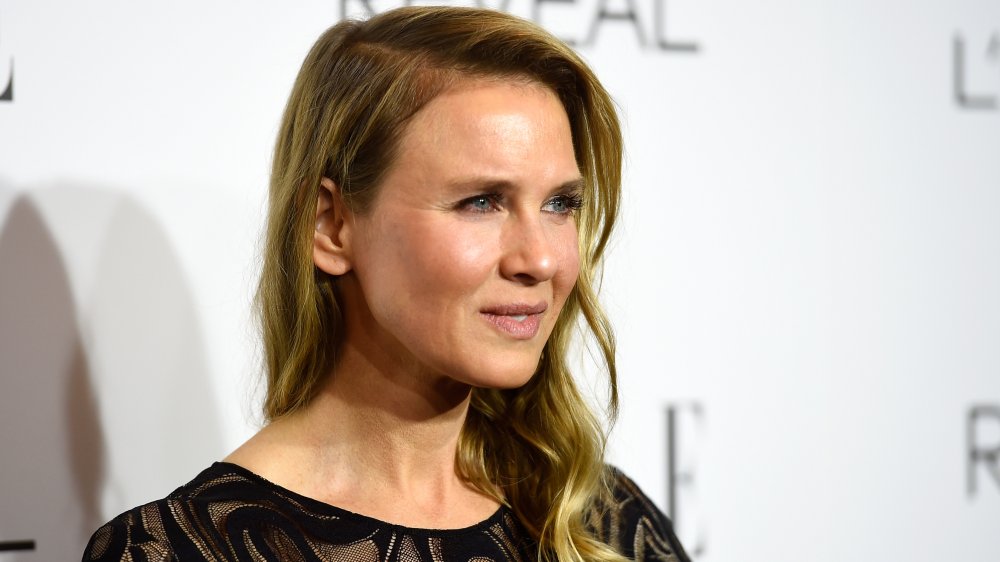 Frazer Harrison/Getty Images
After the initial buzz, Zellweger offered People an exclusive statement, in which she boasted about her happier, healthier lifestyle. "I'm glad folks think I look different! I'm living a different, happy, more fulfilling life, and I'm thrilled that perhaps it shows," she told the magazine. She subsequently called the rumors "silly" because "it seems the folks who come digging around for some nefarious truth which doesn't exist won't get off my porch until I answer the door."
"My friends say that I look peaceful. I am healthy," Zellweger added. "For a long time I wasn't doing such a good job with that. I took on a schedule that is not realistically sustainable and didn't allow for taking care of myself. Rather than stopping to recalibrate, I kept running until I was depleted and made bad choices about how to conceal the exhaustion. I was aware of the chaos and finally chose different things."
"People don't know me [as] healthy for a while," she concluded. "Perhaps I look different. Who doesn't as they get older?! Ha. But I am different. I'm happy."
Unfortunately, because of the unyielding media frenzy, Zellweger ultimately wrote an op-ed for The Huffington Post, in which she stated, "Not that it's anyone's business, but I did not make a decision to alter my face and have surgery on my eyes."
But "international humiliation" eventually altered her perspective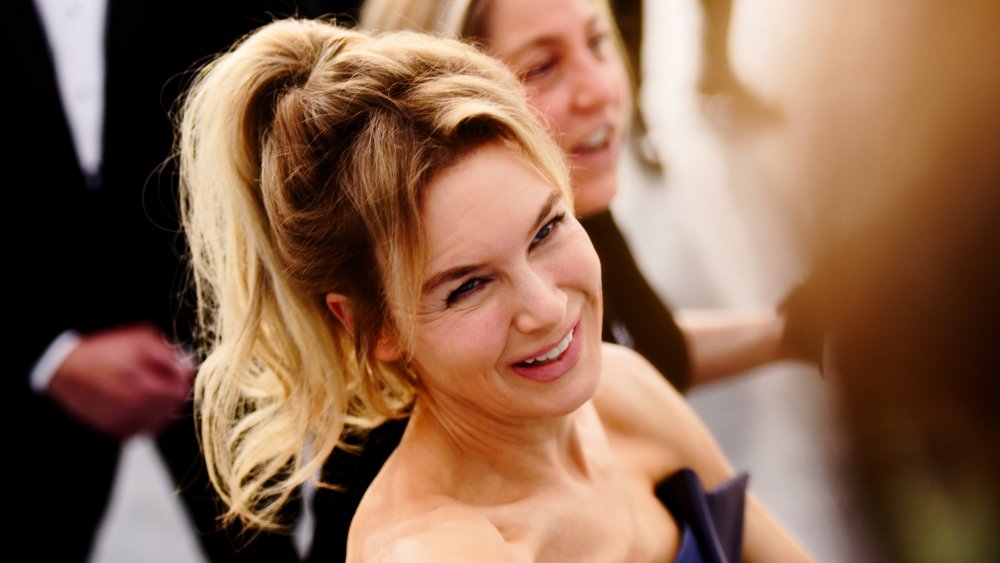 Chelsea Guglielmino/Getty Images
Though she didn't refer to the "whole plastic-surgery kerfuffle" outright during her interview with Vulture, Zellweger addressed the "international humiliation" that inspired her to set her priorities straight.
"Nothing like international humiliation to set your perspective right!" she said. "It clarifies what's important to you. And it shakes off any sort of clingy superficiality. One of the fears that maybe, as artists, we all share — because we have this public experience of being criticized not just for our work but as human beings — is when it gets to be too much, when you learn that your skin is not quite as thick as you need it to be, what is that gonna feel like? Well, now I know. I got the hardest kick. And it ain't the end."
Once the reporter broached the topic specifically, however, Zellweger responded in kind. "It probably gives you a stomachache, asking me about that, doesn't it?" she said. "Well, because there's a value judgment that's placed on us. As if it somehow is a reflection of your character — whether you're a good person or a weak person or an authentic person. And the implication that I somehow needed to change what was going on because it wasn't working."
She added, "That makes me sad. I don't look at beauty in that way. And I don't think of myself in that way. I like my weird quirkiness, my off-kilter mix of things. It enables me to do what I do. I don't want to be something else."
Zellweger overheard strangers call her "stupid" for having "surgery on her face"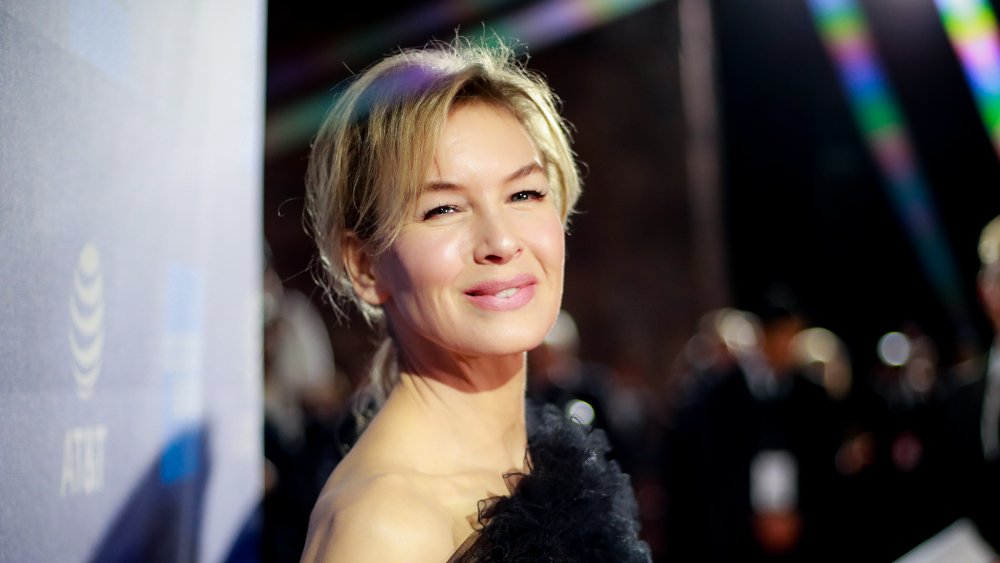 Rich Fury/Getty Images
According to Harper's Bazaar, in a radio interview with SiriusXM, Zellweger revealed that she once heard random strangers discussing her face on the subway. "[The people] were talking about Hollywood and how Hollywood ladies are so silly, especially that Renée Zellweger," she explained. "'How could she do that? Why would she go and have surgery on her face like we wouldn't know? She doesn't look like herself, and you can't just do that where you go and don't look like yourself, 'cause we expect you to look like yourself,'" she recalled.
"And I thought, 'Wow, that's interesting. Anyway, here's my stop,'" she continued. "So I get up and I stand next to the door waiting for it to open and the man is still talking about how stupid I am. And he looked up and he said, 'Oh God, you're not — you are! Oh my God, but you look just like yourself!' And I said, 'Yeah, it's funny how that works, isn't it?'"
But, as she told Vulture, the entire experience has only helped her lead a much happier, more private life. "I had a good five-year period when I was joyful and in a new chapter that no one was even aware of."