The Truth About Bill Murray's Ex-Wives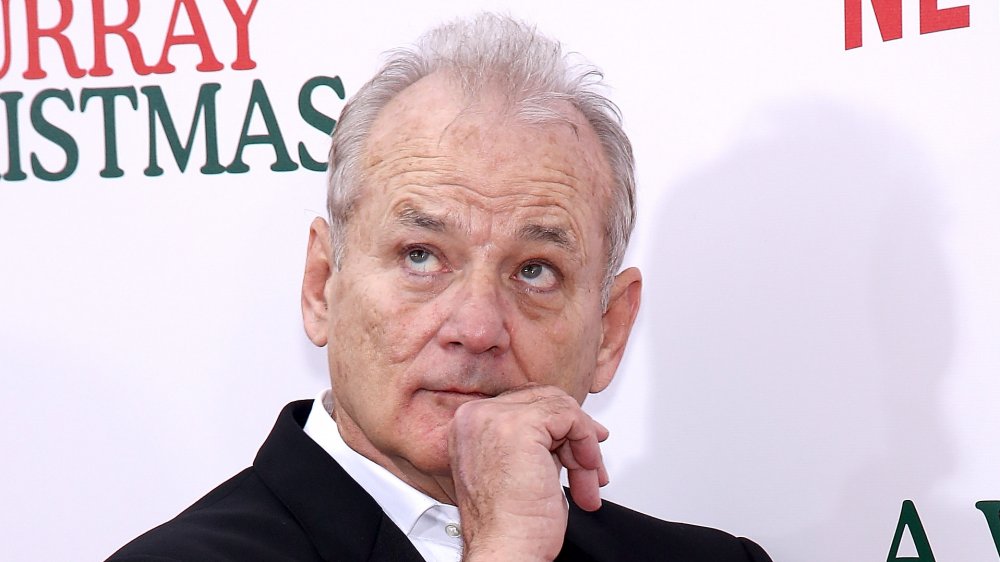 Paul Zimmerman/Getty Images
Actor Bill Murray has enjoyed a long Hollywood career that has taken him from the 1970s-era sketches of Saturday Night Live to iconic films such as Lost In Translation, Caddyshack, and Groundhog's Day. The comedian has also led an interesting personal life, randomly showing up to crash karaoke parties and read poetry to construction workers. (When are you dropping by our offices, Bill?) 
Despite his random public appearances, Murray's love life tends to fly under the radar of late, and he has insisted that he's in no hurry to change that because he's been focused inward. "Not to diminish a relationship with a woman ... I can't take on another relationship if I'm not taking care of the things I really need to take care of the most," he told shock jock Howard Stern. "It's not a selfish thing ... it's sort of an obligation." 
This cantankerous A-lister, who reportedly uses a 1-800 number instead of agents, recently popped back into the spotlight after a memorable Groundhog Day-inspired Jeep commercial during Super Bowl LIV. Now that Bill's back on everyone's minds, let's take a look at the truth about his ex-wives. 
Bill Murray and Super Bowl Sunday go way back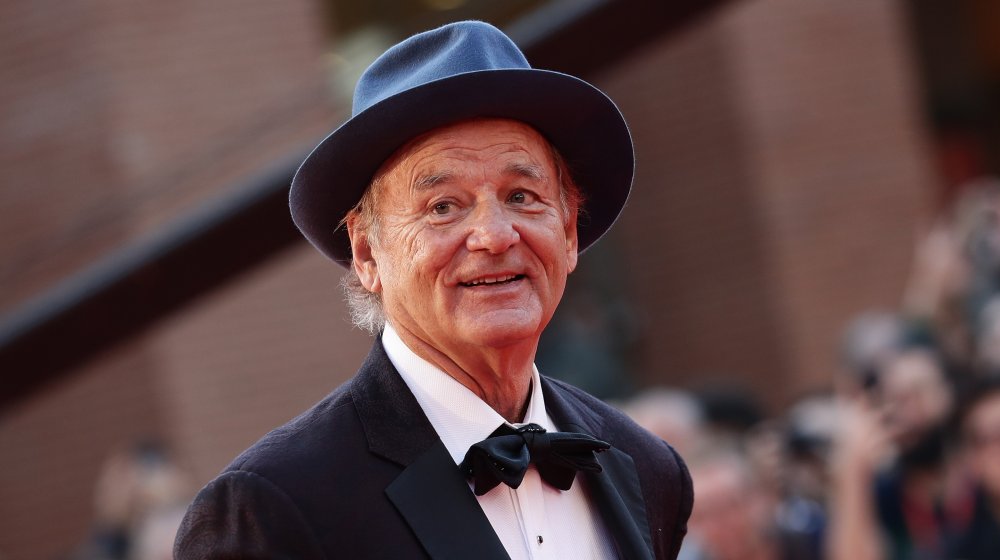 Vittorio Zunino Celotto/Getty Images
Bill Murray's first wife, Margaret "Mickey" Kelly, got hitched to the Saturday Night Live alum in one of the most Bill Murray ways imaginable. According to The New York Times, Murray took Kelly on a ride through California's San Fernando Valley in search of a Mexican restaurant, but they wound up at a chapel in Las Vegas at 4:30 in the morning instead. It was Super Bowl Sunday 1981 — a day Murray supposedly views as a national holiday. 
Kelly said the elopement was Murray's brainchild. "I really was gonna pick a fight, and then I thought, 'Let's just do it.' He had this thing planned out," she told Rolling Stone. "I thought, 'Aaaaah, go with it.'"(No word on if they ever got tacos.)
Kelly was no stranger to the show biz world when she and Murray said, "I do." She studied theatre arts at Saint Mary-of-the-Woods College before working as a page at NBC. According to the Times, she was a talent coordinator on The Tonight Show and The Dick Cavett Show, and together with Murray, she became a mom to sons Luke and Homer. During their marriage, Kelly reportedly opened a cabin-inspired home goods store, and she later forged a career in residential real estate. 
They divorced in 1994, and he rebounded with a woman he'd met years earlier on a movie set...
Bill Murray's second marriage imploded in a big way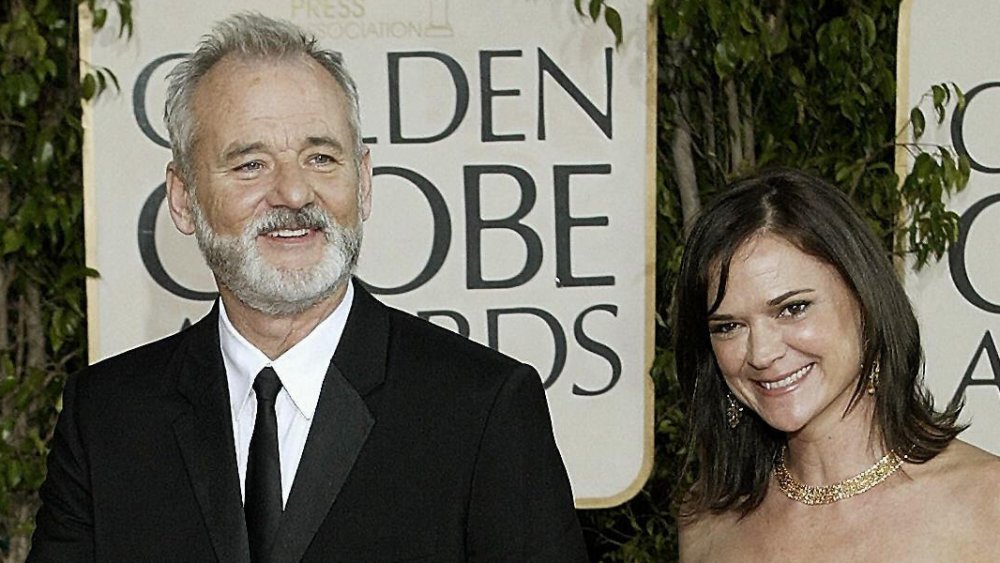 Robyn Beck/Getty Images
Bill Murray married costume designer Jennifer Butler in 1997. They reportedly met during the filming of 1988's Scrooged and raised four sons together. After nearly 11 years together, the couple's relationship ended with both parties being accused of ugly behavior that played out in the press. 
Butler-Murray filed for divorce in 2008, citing her husband's alleged sex addiction, infidelity, alcoholism, and marijuana abuse as the reason for the split. That same year, a neighbor called police on St. Patrick's Day because "Butler-Murray allegedly got drunk and two of her kids ran over to a neighbor's house for help," per The New York Post. 
Neither Bill nor Jennifer were ever formally charged with anything, and by June 2008, their divorce was finalized. According to People, she was "granted primary custody of their four children," along with homes in California and South Carolina. Murray paid her child support and a lump sum of $7 million. The actor told The Orange County Register that the collapse of his second marriage was "the worst thing that ever happened to me in my entire life." 
Perhaps that's why Bill Murray is in no rush to tie the knot again. He told talk show host Howard Stern that he's been working on himself. When asked if that gets lonely, Murray said, "I don't think I'm lonely," while admitting that it would "be nice to go to some of these things and have a date."