The Truth About Laura Dern's Mom Will Surprise You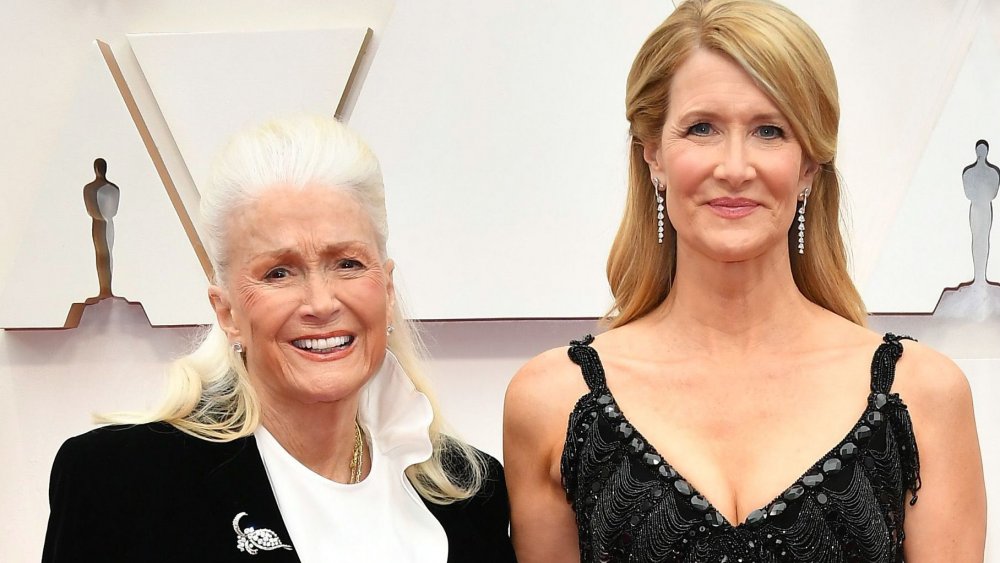 Amy Sussman/Getty Images
All eyes are on award show red carpets for a range of reasons: the interviews, the fashion, the pre-show excitement. Oh, and also to see if any new couples make their debuts. For instance, Bill Hader and Rachel Bilson turned heads on the 2020 Golden Globes carpet, confirming those dating rumors were true after all. But for one actor, the 2020 Academy Awards weren't about romance at all. Instead, she made the Oscars a family affair. 
Laura Dern brought her mom, Diane Ladd, and her two children, Ellery and Jaya Harper, to walk the red carpet with her. Dern is nominated for best supporting actress for her role as divorce lawyer Nora Fanshaw in Marriage Story. Not only is Marriage Story nominated for best picture, but Little Women — in which Dern plays Marmee March — is also up for the night's biggest honor. In other words, it's a huge night for her, and it's sweet she has her loved ones by her side. 
But for the record, Dern's own mom is an award-show veteran. Ladd was nominated for multiple Oscars in the past, proving talent runs in this famous family.
Diane Ladd is no stranger to the Oscars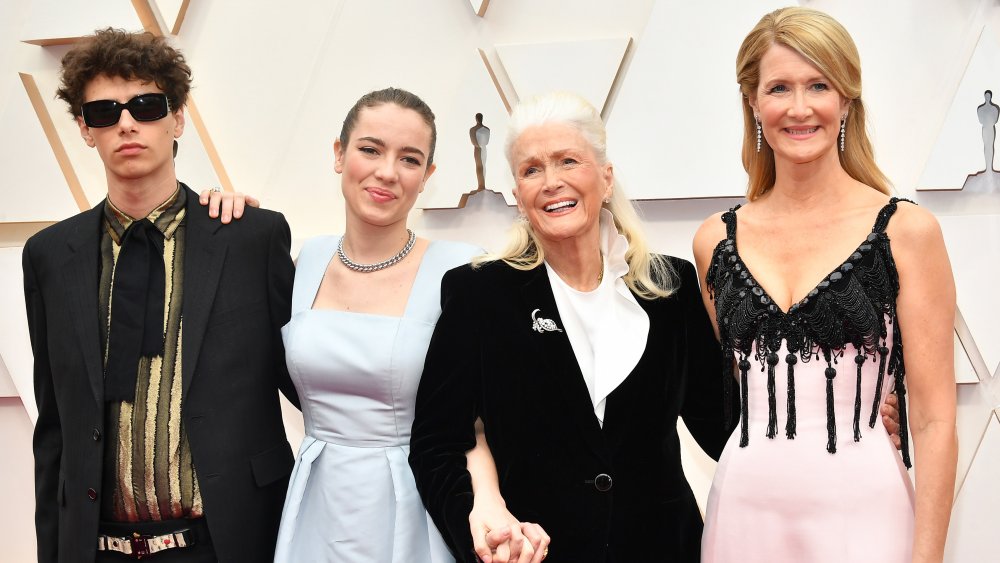 Amy Sussman/Getty Images
Laura Dern's 53rd birthday falls the day after the 2020 Oscars, but she attended her first Academy Awards ceremony at the very young age of 7. In an interview with Vanity Fair, she recalled going to this major Hollywood ceremony 45 years ago because her mom, Diane Ladd, was nominated for Alice Doesn't Live Here Anymore. 
"I remember it being scary and overwhelming," Dern said. "I also remember my mom feeling proud of herself and loving her work ... and I remember thinking, whatever I do when I grow up, I want to really love my job and feel proud of it. I've never forgotten that." Based on her ever-impressive career, it's safe to say Dern accomplished that goal.
Dern and Ladd also attended the Oscars together in 1992 for the movie Rambling Rose. According to Netflix Film, the ladies made history that year as the first mother-daughter duo to be nominated for the same move in the same year. Dern was up for best actress, while Ladd was up for best supporting actress. Neither took the trophy that year, but it's a noteworthy moment nevertheless. Over the course of her 70-year career, Ladd has taken on a range of projects, including the TV series Alice in the early 1980s, which earned her a Golden Globe, and 1990's Wild at Heart, which earned her one of her three Oscar noms. 
Laura Dern's 2020 BAFTA win truly was a full-circle moment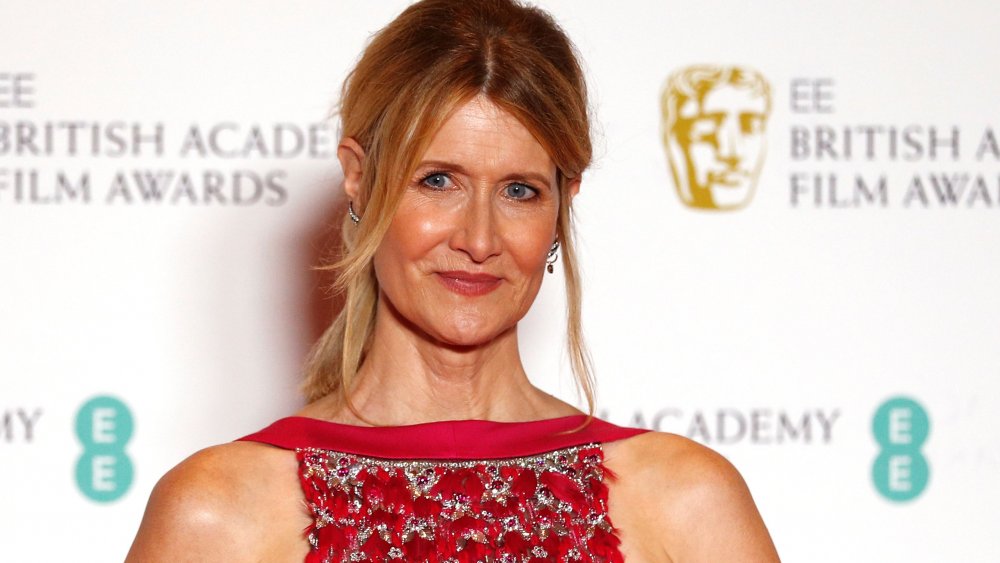 Adrian Dennis/Getty Images
Laura Dern won best supporting actress at the 2020 British Academy of Film Awards for her role in Marriage Story. Not only was it her first BAFTA nomination and win, but it was a full-circle moment for her — and the reason all ties back to her mom. In her acceptance speech, Dern explained (via Good Housekeeping), "When I was 6 years old, my mother received this very award in this very category." Dern's mom, Diane Ladd, told her as a kid that the trophy was "what friends give you to congratulate you because you get to do the job you love." Ladd earned that BAFTA in 1976 for Alice Doesn't Live Here Anymore.
Dern quite literally followed in her mother's footsteps, and technically, she's proudly walking in her dad's, too. Bruce Dern, who was married to Ladd until 1969, has been nominated for two Oscars. Clearly these family members are talented, and they even have the Hollywood Walk of Fame stars to prove it, but don't think that makes them cocky. As Dern told Vanity Fair, "I was raised by actors, and they taught me, you never know." She promised to live "in the moment" at the Oscars. With her kids and mom by her side, Dern is doing exactly that.